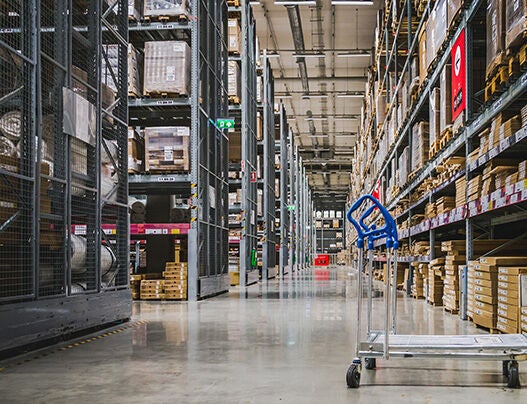 While the overall value of consumer retail spending maybe holding up, volumes of retail sales are down as dollars are forced to stretch further in light of rising inflation and people get less for their money.
However, Chris Beasleigh, Bayleys national director retail said there's still good activity in the retail leasing sector despite market headwinds, and there's particularly strong competition for large format retail premises.
"Low levels of vacancies amongst large format retail, combined with sustained demand from occupiers, means finding suitable sites is an ongoing challenge.
"The more confronting economic environment we're in right now means that while new retail developments already underway are still scheduled for completion, we're perhaps unlikely to see many new initiatives come on-stream until there's more clarity around interest rates and broader fiscal drivers.
"Higher construction costs inevitably mean higher rents are needed for new developments to be feasible, and when retail operators' bottom lines are also being stung by wage increases and supply chain pressures, it's easy to see why occupiers might delay moves to newer premises for now."
Beasleigh said big box retailers like Bunnings and supermarket entities are continuing to identify opportunities and grow their operations around the country.
"These occupiers are still looking for sizeable retail space in easily-accessible locations supported by ample parking, or for developable land opportunities where population growth justifies new development."
Design-wise, Beasleigh said sustainability is now higher on developer, lender and occupier radars although this generally comes at a significant cost so pragmatic decisions are being made.
Looking at a couple of new retail developments around the country, Beasleigh points to the new Showgrounds complex on the outskirts of Timaru, undertaken by developers Redwood Group, where Countdown recently officially opened a new $25 million store.
"Although there were some construction delays due to pandemic disruptions, the new shopping centre has launched with Countdown the first to take up occupation, and home store Bed, Bath and Beyond next to open.
"Bunnings is a confirmed tenant and Bayleys is now marketing a variety of other retail tenancies within The Showgrounds development, with food and beverage opportunities attracting attention in the dining laneway, and health and beauty service operators also being sought."
Meanwhile on Auckland's North Shore, Bayleys is leasing space within Pinehill Central in Greville Road, an exciting new retail centre providing a convenient shopping experience to the northern suburbs.
Anchored by the already-opened Countdown, Palmers Garden Centre, and U Sushi, the centre is due to fully open during this year with tenancies of varying sizes available providing opportunities for service retail, small grab-and-go food operations, café, quick service restaurant, non-food retail, and medical.
"With two access points, an average of 6,400 vehicles passing the centre daily, 276 car parks, six electric vehicle charging stations and bike racks, Pinehill Central looks set to become a valuable addition to the retail landscape in the broader Albany catchment," said Beasleigh.