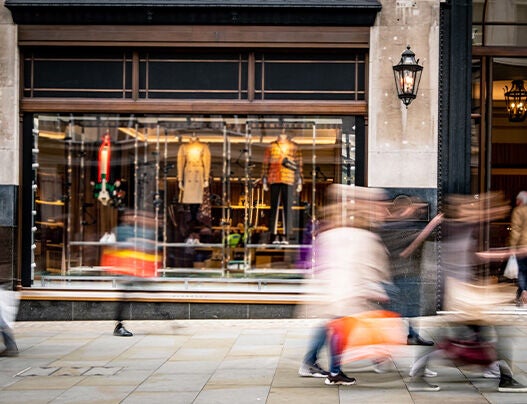 With the pandemic accelerating global ecommerce trends, omni-channel retailing has vaulted ahead.
As influential international retailers actively embed technologies into their physical stores to provide more value to clients, the retail world is seeing a significant change in the way traditional storefronts interact with shoppers.
"While it will take time for some of the tech' trends to surface in New Zealand, it's important to be across the thinking and to monitor the uptake around the globe," says Chris Beasleigh, Bayleys national director retail sales and leasing.
"Retailers across all subsegments of the market are striving for efficiencies in their operations as they look to balance bottom lines with customer service expectations.
"With global brands advancing on the New Zealand retail scene with flagship stores in key metropolitan centres, we can expect to see some innovative experiential trends emerge because retailing smarter will be crucial to remaining relevant, profitable and viable."
Technology will be at the forefront given market fundamentals at a retail and wider property level.
Beasleigh says given changing buyer patterns, the squeeze on available development land and the escalating cost of construction around New Zealand, any growth of the retail footprint nationwide will need to be well-considered and very much consumer-focused.
"It's definitely not a matter of just build it and they will come," he points out.
"Ecommerce is here to stay so shoppers need a good reason to come in-store – even the flashest technology needs to have demonstrable benefit.
"With online and in-person retail moving faster than ever, any technological bells and whistles need to be adding to the retail experience, not taking away from it."
Globally, the integration of smartphones with in-store technology is streamlining shopping, with self-service options on the rise.
Waiting in queues is a shopper bugbear, and while we're familiar with self-serve options in New Zealand supermarkets, large brands such as H&M (London), Nike House of Innovation (New York), and AT&T (Seattle) let shoppers self-check-out via apps – which, given the pandemic health benefits of contactless transactions in-store – is finding traction.
Other firms are providing instant inventory information on the apps, making it easier to navigate store layouts in-person.
"Naturally, there are challenges around personal data capture, privacy protections, and cyberattack concerns to consider," says Beasleigh.
"However, we expect to see the integration of smartphones with in-store shopping experiences here – particularly given the rising costs of retail store space, staff shortages, and the customer-driven desire for seamless, quick shopping experiences."
Other trends include in-store appointment bookings, with customers researching preferences online, before coming in-store to shop independently or with a hosted appointment.
This addresses lingering social distancing inclinations, and also adds an experience layer that is not possible when shopping solely online.
Then there's the try-before-you-buy model sports' retailer House of Sports recently opening a flagship store in Tennessee that includes a 2,230sqm outdoor field for customers to test shoes, footballs, cycles, and other sports' equipment before purchasing.
It has a running track, sophisticated tech'-enabled batting cage for bat sports, golf hitting bays with simulators, putting green, and an indoor turf soccer cage.
Meanwhile, other traditional point-of-sale retailers are shaking up the way they do business in response to changing consumer patterns.
With the rapid growth in electric vehicle ownership, petrol stations are converting to charging stations with Shell announcing it would build and run more than 500,000 charge points by 2025 in the UK.
It's already converted an entire traditional fuel station into an ultra-rapid charge facility in Fulham, London, allowing EVs to charge to up to 80% within 30 minutes, while also leveraging secondary retail options with a café and supermarket on-site.