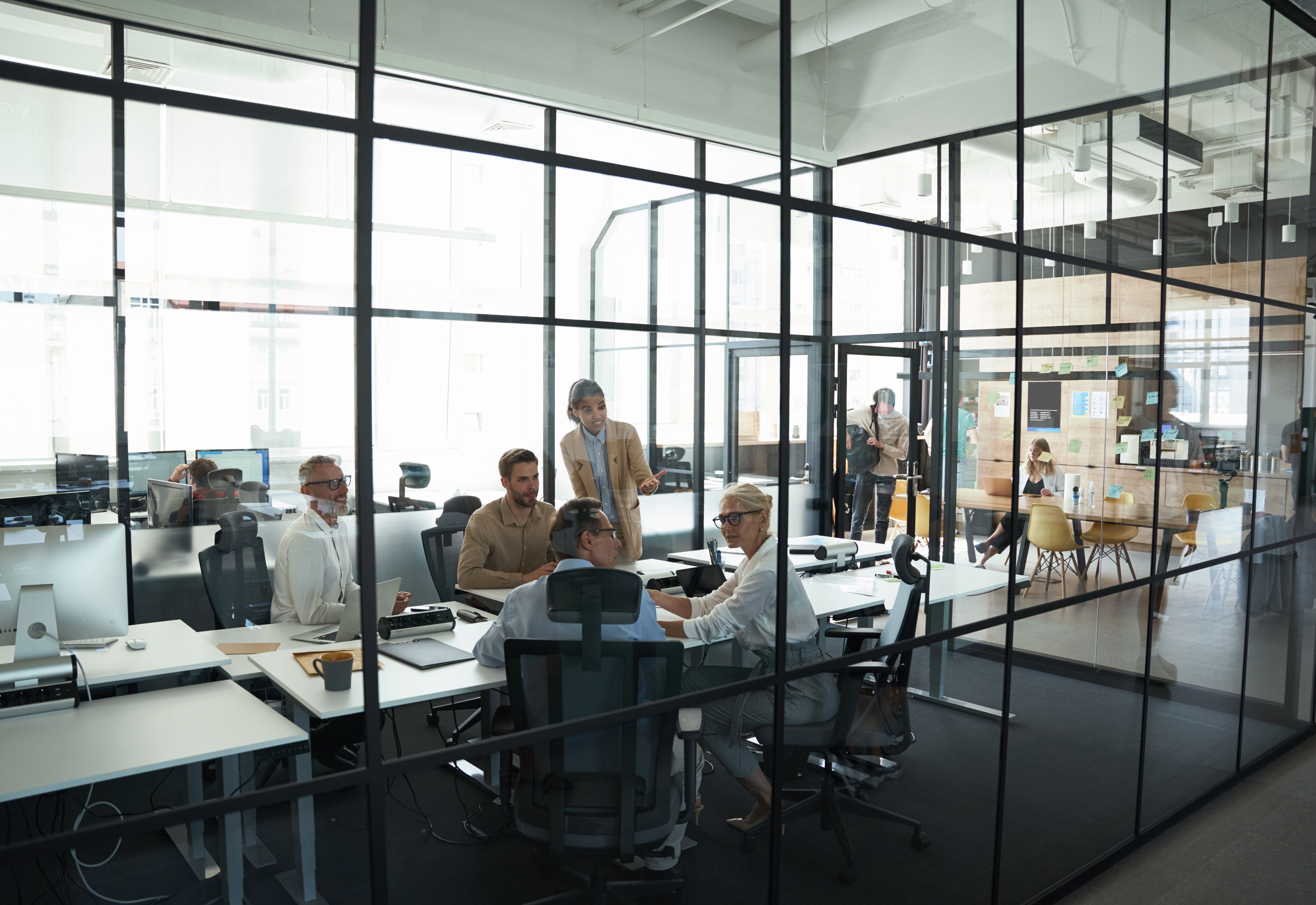 Occupiers in the office market are actively seeking modern buildings and better amenities to help draw staff back to the office, attract talent, foster collaboration, and promote well-being.
The adoption of more compact executive suites underscores this demand as, while many large corporates are still strategising around optimal space requirements, smaller occupiers like those in the digital, advertising, creative, tech, and professional services sectors are getting on with it.
There's strong demand around the country for turn-key solutions and building owners are responding, delivering quality spaces to the market.
Matt Lamb, Bayleys national director commercial leasing says upscale, contemporary "executive plug and play suites" with additional communal spaces, on flexible lease terms without full management services, are highly sought after.
"Leading the way in this model are Precinct and Robert Jones Holdings (RJH), while Stride, Argosy, and Roxy have also more recently adopted similar approaches with the offerings representing a hybrid between serviced office solutions and traditional office spaces with flexible leasing arrangements, great amenity and a strong sense of community.
"These models allow businesses to right-size their office footprint in modern city buildings, with zero CAPEX, and with all-inclusive rent packages typically structured as a 'license to occupy' rather than a comprehensive ATL or Deed of Lease for simplicity and flexibility."
Bayleys Wellington office leasing specialist Luke Frecklington says fully-fitted office suites that provide a turn-key solution for smaller occupiers are proving popular in the capital with stalwart developer RJH leading the way.
"RJH is creating superior office spaces across established towers in the CBD, particularly along Lambton Quay towards parliament, and these are popular with government-aligned occupiers looking for well-positioned space.
"Other property entities are also being open-minded and would be prepared to split up larger floors to provide compact office footprints if there were 3-4 tenants wanting to share amenities."
Frecklington says there's evidence landlord flexibility around lease structures for smaller offices – in some cases, a 2-year term rather than the more standard 3-5-year duration.
"Generally there's a rental premium for smaller offices with a shorter lease term so we're seeing some creativity emerge around tenant fitouts by tenants with some occupiers installing portable sound-proof 'pods' to reflect new working styles."
Bayleys general manager South Island commercial and industrial, William Wallace says there's limited supply of smaller, fitted-out office suites in the Christchurch CBD and with cost escalations affecting the development sector, there's a constrained pipeline ahead.
"The flight to quality continues around the city and there's minimal office vacancy across all sizes of office stock, with very little for lease for those occupiers seeking smaller serviced office environments with shared amenity for more flexible work styles."
Bayleys' office leasing agents around the country are well-positioned to assist clients in finding practical and efficient office space and are across all major developments – so enquire today through your local broker.