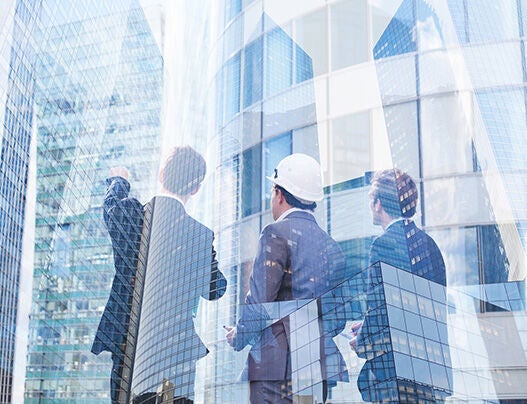 premises condition report (PCR) is an invaluable document when committing to an office lease.
It records the condition of the premises at lease commencement, details what the landlord owns and what the tenant owns, outlines baseline tenant obligations around maintenance, and provides clarity around reinstatement or lease exit obligations.
Without a PCR, a landlord may lay claim that issues within the premises already present at the start of your lease, were your responsibility.
Will Stockley and David Guy of Bayleys' building consultancy services' team say to overlook getting an accurate PCR is to risk costly and lengthy disputes at lease end.
"Communication, or the lack of it, can be a downfall," says Stockley.
"Smaller tenants particularly that fail to recognise the importance of a PCR and its reinstatement obligations at the start of the lease, often feel the biggest 'sting' at the end of the lease.
"Without evidence of premise condition when they took on the lease, they're often held liable for the costs of making good the property when they leave."
Bayleys commonly undertakes detailed PCRs for incoming office tenants prior to the commencement of the lease, providing a well-structured, clear and easy to follow document with both written and photographic components.
"We advise appointing an independent expert to prepare a PCR and to seek agreement from the other party that the schedule is a fair assessment of the property's current condition," explains Stockley.
"Bayleys' real estate building surveyors are regulated by the Royal Institution of Chartered Surveyors (RICS) and we adhere to its strict rules of conduct and ethical standards, ensuring we act without bias to provide a fully accurate document that can be relied upon in the event of a dispute.
"We can also undertake and provide in-depth building condition assessments, highlighting essential works or deferred maintenance that should be rectified prior to entering into a lease with the landlord."
Having a detailed PCR at the start of a lease helps with strategic planning and budgeting as all parties know what their obligations and costs are, and minimises the likelihood of complex and more expensive claims at the end of the lease term.
"Importantly, unaltered standard ADSL leases favour landlords when there is no documented evidence of premise condition," points out Guy.
"With a PCR., not only are you clearly defining the condition but mitigating valuable time and capital that would have gone into arguing what that condition was."
Guy said there are two main types of commercial leases in New Zealand: an internal repairing and insuring lease where the tenant has a narrower liability for maintenance, decorations, repairs and insurance confined to the internal parts of the property occupied by them; or a triple net or NNN where the tenant agrees to take on all costs for repairs and insurance for the property being leased from the landlord.
"You are strongly advised to seek professional advice before committing yourself to any liability, and to bear in mind that in some NNN leases, the repairing liabilities may result in the tenant having to repair existing defects."
A make good assessment is prepared at the end of a tenancy to assess any repairs required to reinstate the premises to the condition it was in at the beginning of the tenancy, with landlord and tenant needing to work together and in a reasonable manner to ensure quick settlement.
"We regularly act on behalf of tenants to review a landlord's make good claim and provide strategic advice to try and reduce the claim," says Stockley.
"Having clear reinstatement responsibilities in a lease ensures that both parties are aware of their responsibilities and obligations, helping prevent expensive negotiations, which sometimes break down and potentially lead to conflict between the parties."