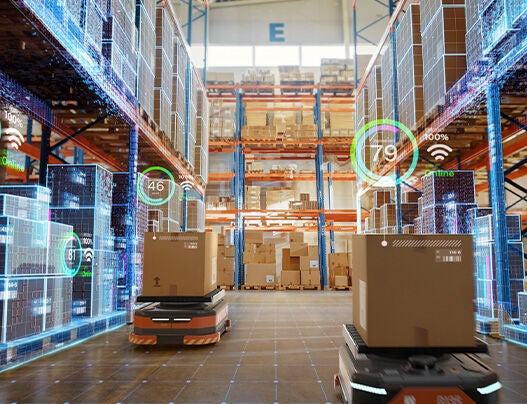 Extremely low industrial vacancy rates around New Zealand continue to challenge occupiers and if you're needing to downscale, upsize, upgrade or change direction, you'll need to act decisively and be prepared to navigate a changed market landscape, says Scott Campbell, Bayleys national director industrial.
"Rents may also increase even further next year as the market becomes tighter, with some occupiers now looking to relocate outside key centre boundaries to get the space they require – particularly for larger sized warehouses of 10,000sqm-plus.
"A relocation to an existing building or move to new-build premises needs to be intricately-planned and managed to optimise the available space, and maximise efficiencies.
"Industry experts can help you navigate the challenges, and long-term thinking is required to remain relevant."
It's the sort of planning Michael Hutchings, director of property project management, quantity surveying and advisory firm RDT Pacific, is across.
"Given market complexities and changing business requirements, the effective design of industrial premises needs to be operationally-led," he says.
"By involving the right team of experts early in the process, a holistic approach can be taken to the clients' needs, ensuring their property strategy supports bigger picture business goals."
Hutchings says the logistics industry is experiencing strong growth and transformation, with property requirements morphing to keep pace with automation trends, the quest for faster throughput, and higher storage densities.
"Space is becoming more bespoke and optimised for a tenant's unique operations and moving away from being a 'shell' independent of the building's logistics systems," he explains.
"Ecommerce uptake has escalated and while this is driving demand for more distribution centre space, it also creates locational challenges because operators want to be handy to key urban centres to enhance delivery expectations.
"Existing stock is often well under spec' for the industry's current needs, and along with a shortage of centrally-located developable industrial land, fringe brownfield development comes with its own challenges, with risky and complex development and construction processes needing to be managed well."
Staffing shortages and labour headwinds mean automation uptake is rising – something Hutchings says comes with huge capital commitment and the need to embrace system wide-change to get full value from new processes like picking assistance, goods-to-person robots, inventory management and automated point-to-point picking.
"More straightforward solutions can be retro-fitted into a customer's warehouse – like switching from selective pallet racking to a very narrow aisle system that can potentially double storage density per square metre and speed up picking.
"There are also cube systems like Autostore that move away from the racking/shelving model completely and can be fitted into older buildings."
Hutchings says solving one issue in isolation can lead to bottlenecks or problems elsewhere in an operational model.
"The pace the industry is moving at makes it very difficult to predict the exact requirements an occupier will have in say 20 years, but we can be confident of automation acceleration.
"In parallel, building costs and limitations on available land will become increasingly tighter so occupiers must lay a foundation for their future.
"We believe volumetric capacity is far more important than the square metre floor plate for industrial occupiers so minimising the number of internal columns, maximising spans and roof heights, and making provision to increase electrical capacity means flexibility is built-in."
Other property challenges facing industrial business owners include sustainability and "green building" trends and expectations, regulatory and compliance factors like meeting fire safety thresholds and having up-to-date building warrants of fitness, and higher storage densities creating flow-on effects to container load-in/load-out movement dynamics.
"Early engagement with project managers, planners and council to develop a targeted consenting and delivery strategy is crucial," says Hutchings.