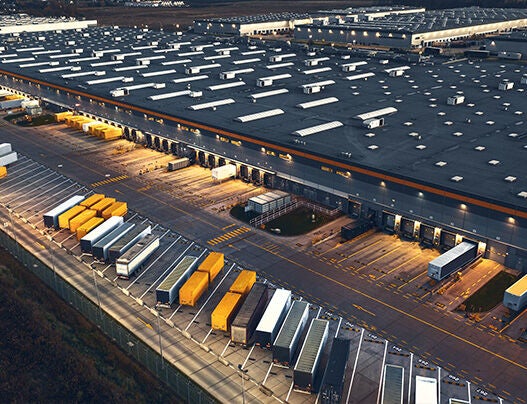 With historic low levels of vacancies and continuing strong demand from occupiers, there's fierce competition for any industrial space that comes up for lease – right around the country.
Occupiers are often committing to new space well ahead of the lease expiry date on their current premises, and the persistent shortage of developable industrial land means there's significant pressure on existing stock, contributing to substantial growth in rental rates.
Rental reviews may play catch-up to the rental growth experienced over the past 12-24 months, however rents for new-build property are expected to continue rising.
The flight-to-quality continues in Auckland as occupiers seek out high-specification space in pivotal locations to optimise efficiencies.
Scott Campbell, Bayleys' national director industrial said properties with high stud warehousing, robust warehouse to office ratios, effective sprinkler systems, drive-around capability for container loading and devanning, and sustainability factors, are in-demand across the region.
"Anything with scale tends to have pre-commitments, and key stakeholders are driving the sustainability narrative as ESG principles become increasing important," he said.
Big players are looking to future-proof operations and growth is being factored into leasing decisions, with facilities that could be expanded very sought-after.
Campbell points to a new-build property in Jerry Green Street, Wiri, which targets a 5-Green Star energy rating, as epitomising market preferences.
"The 11,501sqm state-of-the-art facility has warehousing with 16.5m stud height at the apex allowing for greater storage capacity, multiple roller door access points, high-spec' flooring, is fully sprinklered throughout, and has drive-around access.
"There's two levels of A-grade office accommodation, 72 car parks, and streamlined access to main arterials and the property stands out in a really competitive market."
Despite having some of the lowest vacancy rates ever seen, Bayleys Wellington commercial and industrial director Fraser Press said there's little new industrial development underway currently, mainly due to a lack of developable land.
"Occupiers looking for brand new industrial property with scale, would need to be looking northwards to Kapiti and Horowhenua to find any sites with the size and location to support high-spec' new-build premises.
"Roading upgrades will bode well for these areas, but development won't happen overnight."
There's been steady leasing demand for new-build industrial micro units in the Wellington region, such as Imperial Park in Petone, and The Quarter in Seaview, Lower Hutt, for example.
Meanwhile in Upper Hutt, at Willis Bond's new 5ha Blue Mountain Campus, Bayleys negotiated a long lease for KiwiRail, including a 1,300sqm newly-built train control room in a resilient, purpose-built facility next to the rail network.
This development will fly the sustainability flag, and, in response to New Zealand earthquake events, showcases the benefits of business space in areas more resilient to natural disasters.
Confidence is being demonstrated in the new-build Christchurch industrial market, with occupiers prepared to commit to large amounts of space, at premium rental rates, and for long terms, according to William Wallace, Bayleys general manager South Island commercial and industrial.
"Trends such as A-grade stock, clear-span warehousing and high studs for optimal racking, practical warehouse-office ratios, and more efficient use of resources such as energy and water, are largely being driven by ecommerce occupiers but also manufacturing, laboratories, and other contributors to a thriving industrial sector.
"There's very little quality stock available in wider Christchurch and occupiers are having to be very savvy about space and how they plan for the future."
A new build facility at 21 Pereita Drive, Rolleston is expected to lease soon, as construction nears completion.
With 9,366sqm of high stud warehousing, canopy and office space, expansive yard and carparking, the property has locational advantages and plenty of room to expand should an occupier require it.
Wallace also references a new-build at 15 George Bellew Road in the airport's Dakota Park precinct, due for completion mid-year.
"It's a spec' built facility with 5,500sqm clear-span high stud warehousing, 390sqm office, substantial canopy of 1,220sqm, car parking, and benefits from streamlined access to SH1."