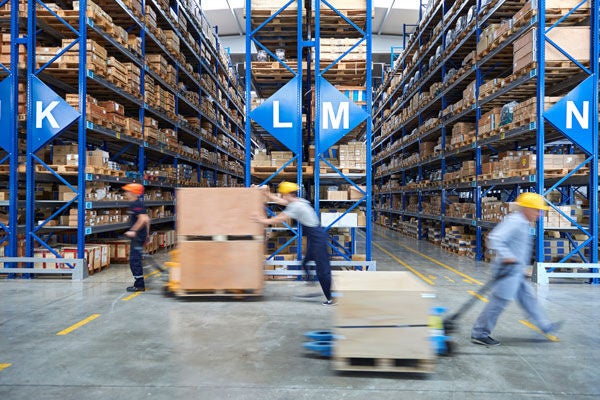 In a lot of ways, the industrial leasing sector seems to have missed the memo that New Zealand is officially in a technical recession, following two consecutive quarters of GDP contraction.
While many people predicted that a recession could reduce the demand for warehousing around the country, vacancy levels are still very low with leasing agents saying there are numerous occupiers thwarted in their attempt to move to bigger, better or different premises as there is simply not the stock available.
This is patently obvious in the main centres where larger occupiers in particular are finding the property equation pretty tough, despite some of the "just in case" logistics patterns starting to ease.
Bayleys national director industrial Scott Campbell says there's been no obvious slow down in demand for industrial space, despite economic indicators suggesting that times are straightened and business growth is being constrained by the financial climate.
"The industrial sector is still cranking and it's really confirmed that industrial is a true counter-cyclical segment of the broader commercial property market.
"Demand and supply dynamics have led to ever-increasing rental rates in the last few years, with many of us wondering just where the ceiling might be.
"While I think we will see continued rental growth in some locations around Auckland, it's likely that a two-stepped market might emerge with better-located sites and perhaps properties with larger volume over footprint having an edge."
Campbell says occupiers should liaise with Bayleys' leasing brokers to establish what benchmark rental data looks like in the locations they are looking at – and how this aligns with the current rental rate they're paying.
"Some long-entrenched occupiers may not be aware how fast rental rates have moved, given the tight fundamentals."
In Wellington, industrial space with any scale remains in hens' teeth territory – rarely available and with a very limited pipeline of new stock.
Bayleys Wellington commercial and industrial director, Fraser Press says the high cost of building is stalling new builds and putting real pressure on existing product.
"Tenants with active requirements need to be match fit."
"They need to know the market and be ready to jump when off-market opportunities are presented to them."
Press says in the small-to-medium business leasing segment of the market, some holes are appearing as there's a flood of micro-units coming to the market.
"There's definitely opportunity in that market for occupiers as landlords start to accept the current reality and readjust expectations of returns."
Canterbury has emerged as one of the most stable industrial markets nationwide, attracting a surge of interest from top national tenants who are actively seeking new head office locations, according to Bayleys general manager South Island commercial and industrial, William Wallace.
"Industrial rents have seen substantial growth in Canterbury over the past 12 months and we believe there's still capacity for increases.
"The major precincts are committed and there are only a handful of vacant properties in and around the region's industrial areas at any one time.
"Tenants should be proactive by getting in touch with us to stay in the loop and must be prepared to act decisively when any opportunity presents itself because of they don't take the space, someone else will."