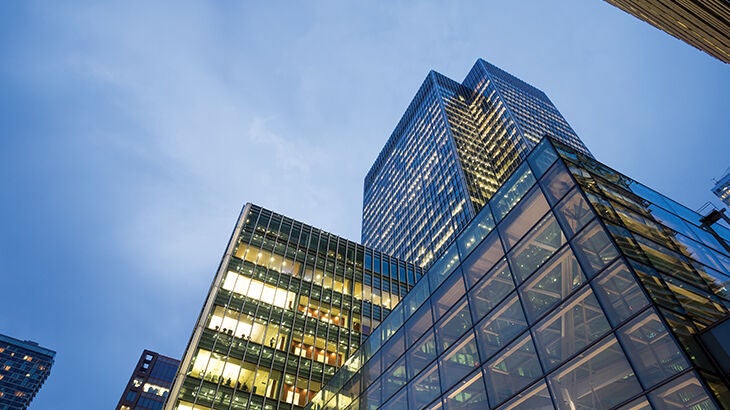 To November 2022, overall office across the key Auckland CBD precincts was sitting at 10.9 percent – up on the 10-year average of 8.8 percent.
Several of the precincts surveyed by Bayleys' insights and data team have very low vacancy with Wynyard Quarter at 1.5 percent, Britomart 3.1 percent and the Viaduct 4.9 percent.
Rents for premium and prime office space have been rising in Auckland and look to keep increasing throughout 2023, while effective rents for secondary space will continue to soften.
A-grade at a premium
The flight to quality and drift to the waterfront continues, as corporates and large occupiers seek workspace with premium amenity, high sustainability credentials and cutting-edge design to facilitate modern ways of working and the attraction/retention of staff.
Fresh air, water quality, wellness, events, and end-of-trip amenities are now must-haves for astute occupiers.
Bayleys Auckland director of office leasing James Thorburn, says vacancy rates are very low to the west of the core CBD and in waterfront locations, and that shows no sign of easing.
"After trialling various iterations of hybrid working, occupiers are committing to inherently flexible workplaces and reconfiguring space to better suit new ways of working."
Thorburn and his team work closely with corporates and large occupiers on defining a workplace strategy, as fostering a work lifestyle and experience is critical to secure and keep top talent.
New developments under construction will not come onstream for occupiers until late 2024, and there are few big tranches available in the prime A-grade market which puts upwards pressure on rents.
"Those occupiers looking to increase their office footprint, consolidate large floor plates for efficiencies and secure a presence in the most sought-after precincts, will need to think quite long-term, particularly if they have an expiring lease," says Thorburn.
"Two years is not enough lead time, 3-4 years is optimal so we encourage occupiers to talk to us now."
Bespoke and boutique
In the sub-500sqm sector of the office market, there is a raft of B-grade stock sitting vacant but a real shortage of premium and prime space – especially in Britomart and other areas at the harbour-end of the CBD.
There's soaring demand for fitted-out space in buildings where proactive landlords have stepped up to the quality plate, according to Bayleys' office leasing brokers Polly Markus and Ben Laing.
"Building owners who have observed and listened to the market and committed to improving their properties in line with occupier demands have really hit the 'suite' spot," says Markus.
"Tenants are actively seeking quality space that doesn't involve a huge upfront capital outlay and are prepared to pay a premium rental rate for turn-key high end suites."
Laing says they have a plethora of different businesses looking at space currently, including creatives, public relations companies, tech sector occupiers, lawyers and other professional services.
"As the return to office continues after extended work-from-home (WFH) models, businesses want high-spec' space in prominent commercial buildings offering efficiencies, strong corporate image and added benefits."
Notable new office suite stock coming to the market is concentrated in the downtown area, and Markus says high-end net rents of $700 - $1000 per sqm are being achieved for sub-500 sqm fitted-out space.
Laing said he expects the strong push for greater amenity within buildings to continue throughout 2023 on the back of changing workplace expectations.
"Employees are seeking gym memberships and additional well-being activities – with some business owners providing onsite catering a few times per week to entice staff back into the office on set days."
Fringe benefits
Bayleys' office leasing and sales broker Matt Gordon says there's been strong activity and "quite a bit of movement" in the Auckland city fringe market including Ponsonby, Newmarket, Greenlane, Grey Lynn, Parnell, and Morningside.
"The majority of business owners have now concluded that they really do need an office to cement their presence in the market and being in the core office will be the default for businesses in 2023," he says.
Gordon says Bayleys works closely with business owners to provide them with market data first, then using staff surveys, drills down to find out what employees really want from an office space.
"Our team also works with landlords to optimise B and C-grade space, and since tenants – and owners – often have difficulty visualising how a property could look, we liaise with fitout companies to get renders to illustrate how great a property could look if some love – and money – was put into it."
With significant revitalisation of office space being seen in many city fringe suburbs, Gordon says ease of access is the main attraction.
"In some newer developments on the fringe, occupiers could be paying more than CBD rates however the location works well for their staff and clients so it's a viable trade-off."