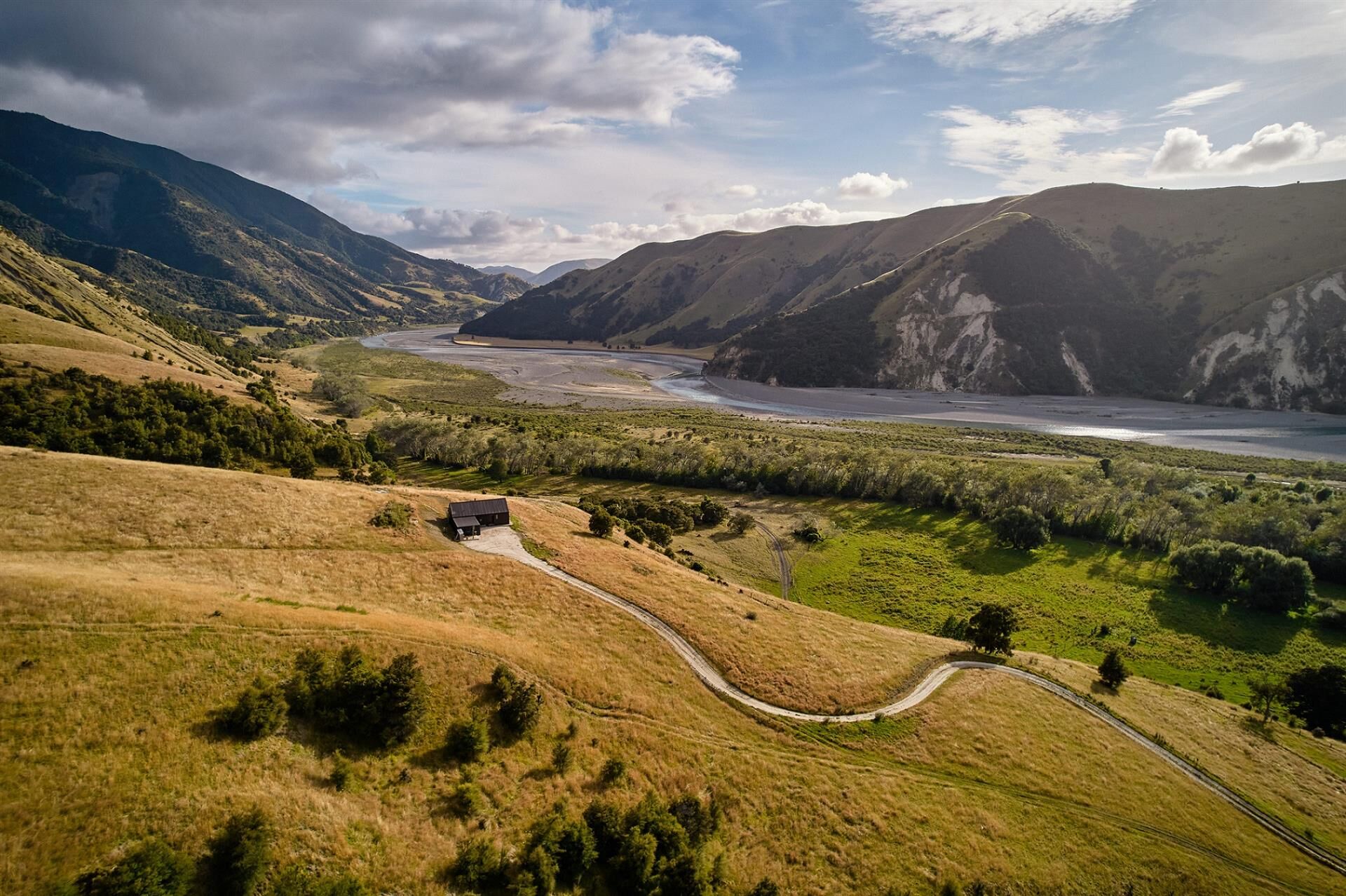 Located on the Waiau Toa Road inland from Waipapa Bay north of Kaikoura, the 7,370ha Waiau-Toa Station property stands as a property offering a deep sense of remoteness, despite being relatively accessible from the Kaikoura coast and State Highway 1.
Bayleys Canterbury rural salesperson Ben Turner says Waiau Toa station presents buyers with an array of land use options within the dramatic landscapes of the Clarence River valley that extends along almost 70km of the station's boundary.
A popular hunting venue with several huts through its length, Waiau Toa has long been renowned for its populations of red deer, pigs, and goats making it a "must-do" on any hunter's southern hunting schedule.
"The Clarence River is an iconic high-country river that, at 209km long is the longest in Canterbury, and the eighth longest in New Zealand. It encompasses some outstanding natural heritage landscapes that offer many recreational opportunities, both on the river and alongside it," says Turner.
It is the natural values of the landscape that provide the greatest opportunities to intending purchasers, with minimal livestock currently run on the property including 200 head of cattle, with the grazing area leased out.
"The opportunities cover a mix of pastoral grazing and recreational activity. With five huts and a homestead, there is plentiful accommodation for mountain bikers, hunters, and trampers to enjoy this country, and for a buyer to leverage those facilities and this landscape," says Turner.
Black Hut is the main dwelling on Waiau Toa, and the descriptor "hut" disguises the high standard of accommodation and facilities it contains.
Clad in Colorsteel with cedar timber frontage, the double-glazed dwelling includes an expansive deck area looking over the Clarence River valley and the accompanying ranges.
Cover for quad bikes and side-by-side bikes is provided, and plentiful sleeping space includes two bedrooms with their own ensuite and a mezzanine floor with additional sleeping space.
The other huts at Waiau Toa offer suitable hunting and recreational accommodation further into the station's expanse. The property also has a character homestead suffering a level of earthquake damage, but still habitable.
Sold on an as-is basis, it nevertheless offers the opportunity for repair and the potential to provide another tier of accommodation for lodge-type tourists, with four bedrooms and two lounges. A 112sqm cookhouse-cottage also offers two-bedroom accommodation.
Hunting, fishing kayaking, rafting, and mountain biking are all pursuits Waiau Toa can cater to simultaneously, due to its expansive river boundary along the Clarence and extensive internal roading network well suited to 4WD quad and side-by-side bikes.
Thanks to its location in proximity to Kaikoura as a major tourism hub, and location off the main state highway, owners targeting the resurging tourism trade are well-positioned to leverage the region's highly-regarded tourism values.
"We are anticipating a good level of demand for Waiau Toa, such is the uniqueness of the property. The opportunity to own over 7,000ha of freehold titled property is a rare one in this part of the world, and the options are plentiful to vary the income stream across the sector," says Turner.