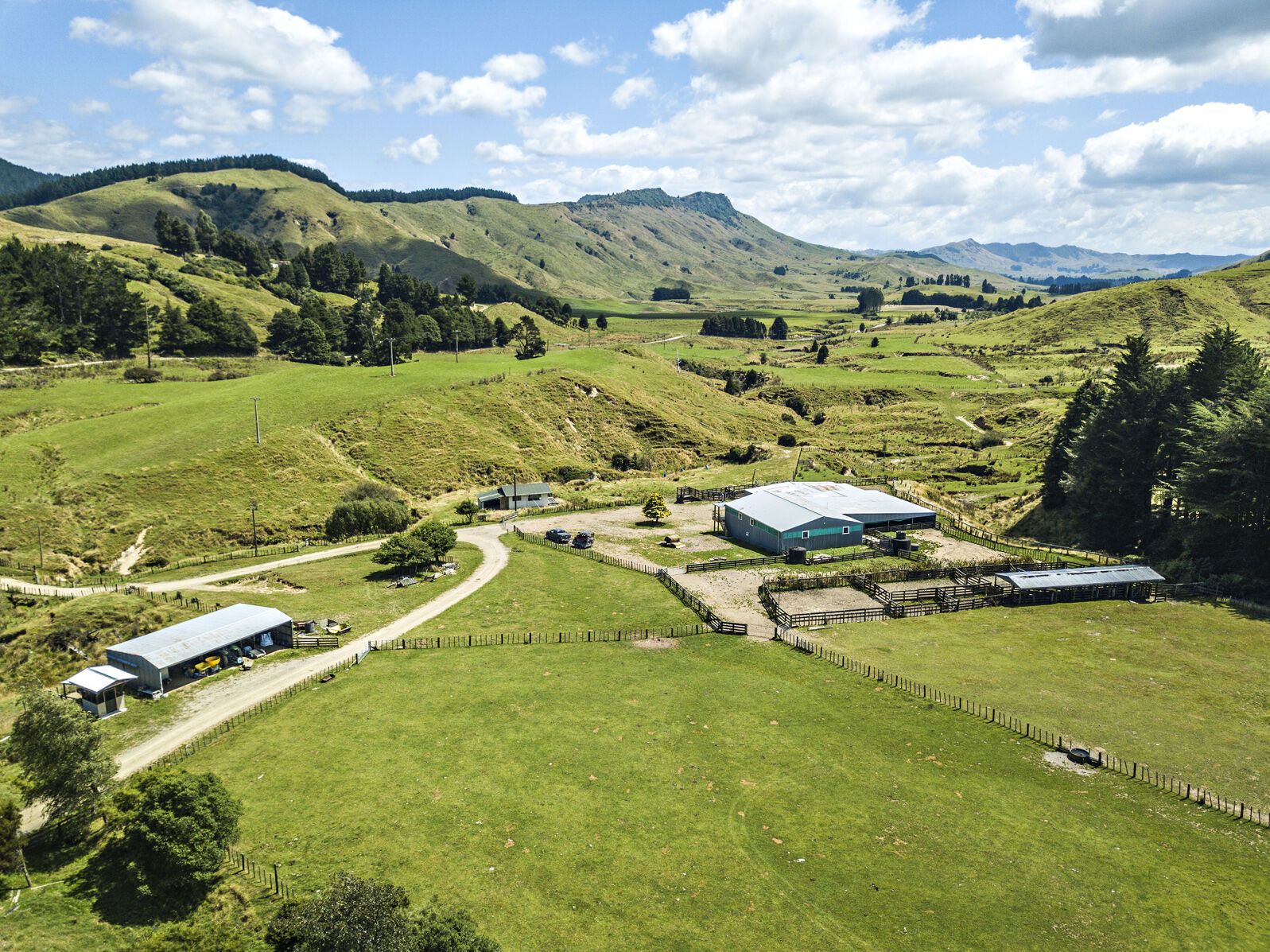 Torlea station some 82-kilometres north-west of Gisborne is a 602-hectare property divided into three portions – the 257-hectare Rangariri block, the 305-hectare Mountain block which encompasses 29-hectares of bush covenanted in the QEII reserve, and the 39-hectare Home block.
Torlea station ranges in altitude from 520 metres above sea level, to 800 metres above sea level, and receives more than two metres of rainfall annually. Stock records show Torlea station carried 2,291 cattle units and 2,747 sheep units over the 2018 winter.
The 2018 year also saw Torlea deliver a lambing ratio of 127 percent - despite being hit by a storm in the middle of lambing season - while also producing a 90 percent calving ratio.
The freehold property at 3286 Whakarau Road is now being marketed for sale at auction on April 12 through Bayleys Gisborne. Salespeople Simon Bousfield and James Bolton-Riley said Torlea station ran a straightforward breeding/finishing programme with its sheep, while cattle was bred with the intention of selling Hereford bull calves and 16 month steers and heifers, plus replacement heifers.
Mr Bousfield said a comprehensive fencing programme had been implemented at Torlea over the past three years – which had seen assets repaired and upgraded. Fencing across the property now consisted of a mix of conventional post and batten and electric fencing.
"The improved fencing network has considerably improved stock-management throughout the property," Mr Bousfield said.
"The farm has generous portions of flats – all of which have ground-based fertiliser applied on a rotational basis with new grass being sown. The remainder of the farm ranges from easy to medium-contour, with some steeper country throughout the Mountain and Rangariri blocks.
"Pasture management records show some 78-tonnes of fertiliser was spread across Torlea last year, with 54-tonnes the year before. Fertiliser on the hill country pasture is flown in – with three grassed airstrips within a four kilometre radius of Torlea's perimeter."
Excellent water across the farm including a large reliable spring with clean water situated high on the Mountain block, being an ideal source for reticulated water.
Farm building infrastructure is of a very high standard and consists of:
• A four-stand woolshed adjacent to a night pen capable of holding up to 1,000 sheep
• A two-bay 61 square metre workshop
• Three-bay implement shed with lock up saddle room
• Three sets of satellite docking yards with three way draft additional to the main set of covered yards and
• A covered set of cattle yards with crush on the Home block.
Meanwhile, accommodation on the property consists of a four-bedroom homestead, along with a pair of one-bedroom workers' cottages.
Mr Bolton-Riley said the Motu region in which Torlea was located was renown as a "summer-safe" section of the province – with regular rainfall coming from both the westerly and southerly directions. He said that additional water for domestic use on the farm was sourced from a spring on the Mountain block.
Mr Bolton-Riley said stock units grazing on the Torlea farm could also be bought at current market valuations by any new owner of the property.