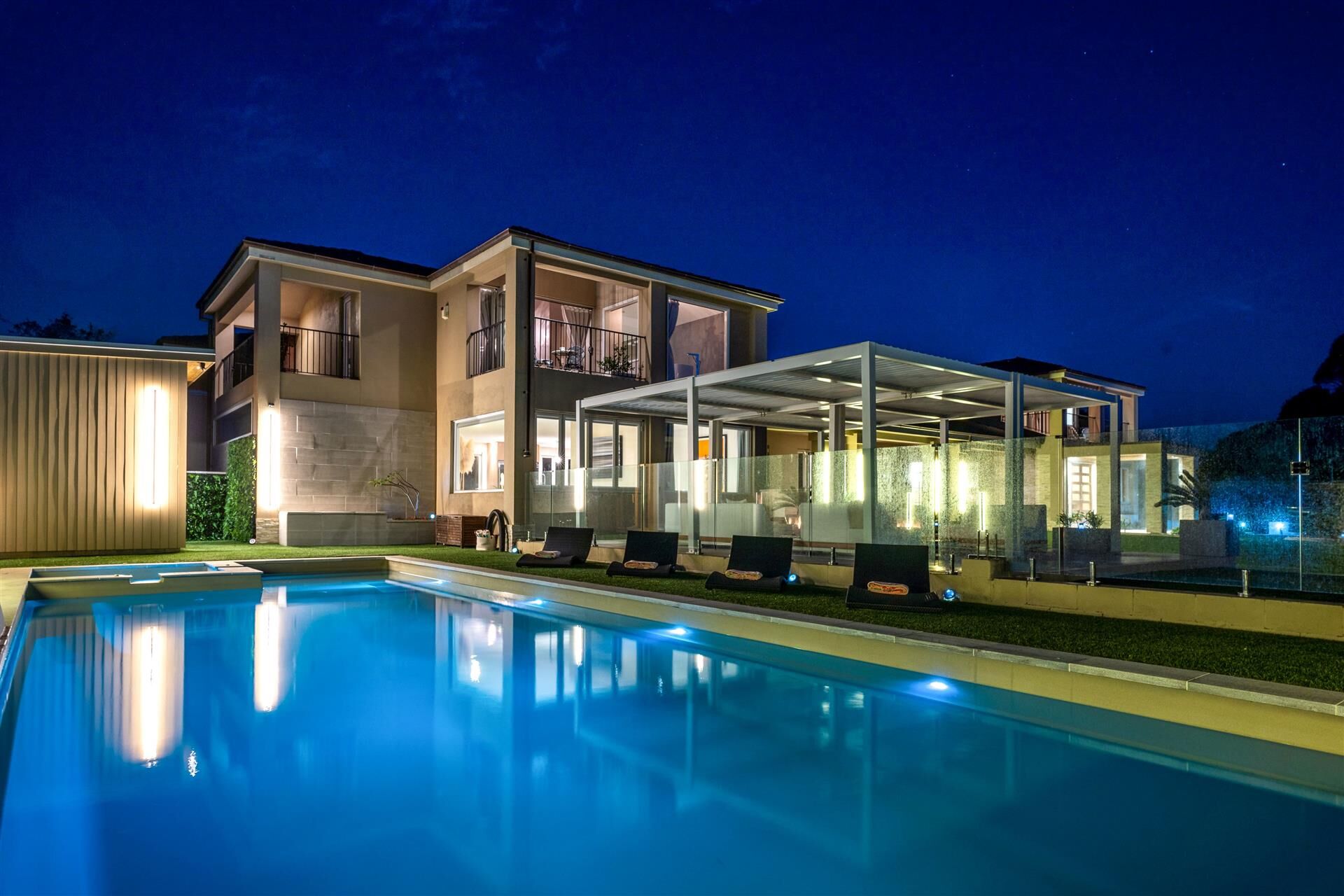 Bayleys is marketing the 3.5ha (more or less) estate that is only a five-minute stroll from two of the island and New Zealand's leading restaurants, Mudbrick and Cable Bay Vineyards.
Originally built over 20 years ago as a function centre, the elegant property has been a permanent home for its current owners and offers the potential to again be such a centre, or a place for living.
Bayleys Waiheke Island salesperson Mana Tahapehi says properties of the Church Road residence scale and location are relatively rare on the island, with its 969-square metre floor space difficult to acquire under council planning rules.
"For that sort of area, you get a very expansive, generous residence that makes the most of its central location, and Waiheke's microclimate. It affords generous outdoor entertaining areas and a great sense of Mediterranean living right up to the olive trees growing on the estate."
Thanks to its location only a few minutes from the island's ferry terminal, convenient island living is assured without having to journey far on arrival to enjoy the residence.
The same convenience applies to the easy walk to the island's cafes and restaurants, making the potential for a well-placed function centre even more of a possibility.
The home's two-storey design has given an open spacious feel to its rooms, orientated to maximise the indoor-outdoor flow island living brings, with views out across the walled Tuscan garden and beyond, to the sea and sky of the Hauraki Gulf.
The expansive living space also includes a contemporary kitchen, a wine cellar to accumulate some of the island's finest viticultural offerings, a powder room, and a wellness zone for spiritual relaxation.
Upper wings include a master bedroom with stunning views additional double bedrooms, a "his and her" bathroom, media room and laundry.
This is balanced by the second upper wing that includes a junior suite and mezzanine gallery lounge.
The home's outdoor facilities include a generous swimming pool and spa, with its own pool house and full seating area affording views back towards Rangitoto, all offering full adjustable shade cover.
Aside from its small olive plantation, the residence's 3.5ha section offers the potential for further plantings of olives or citrus or even grapes to capitalise on the island's appealing and gentle climate.
For anyone opting to make the property their residence, there is also the opportunity to host friends and family, with the property also including two separate luxury visitor studios.
With a recent rating valuation of $9.0 million, Tahapehi says the Church Road residence brings a rare combination of sizable section and floor area, often difficult to obtain on this part of the island.
"Properties of this calibre are in a class of their own, and not that plentiful, particularly when you consider its location.
"Fifty-six Church Road is a standout in this part of the market and deserves a close look from anyone considering a permanent residence or maybe the option of an events centre," Tahapehi says.