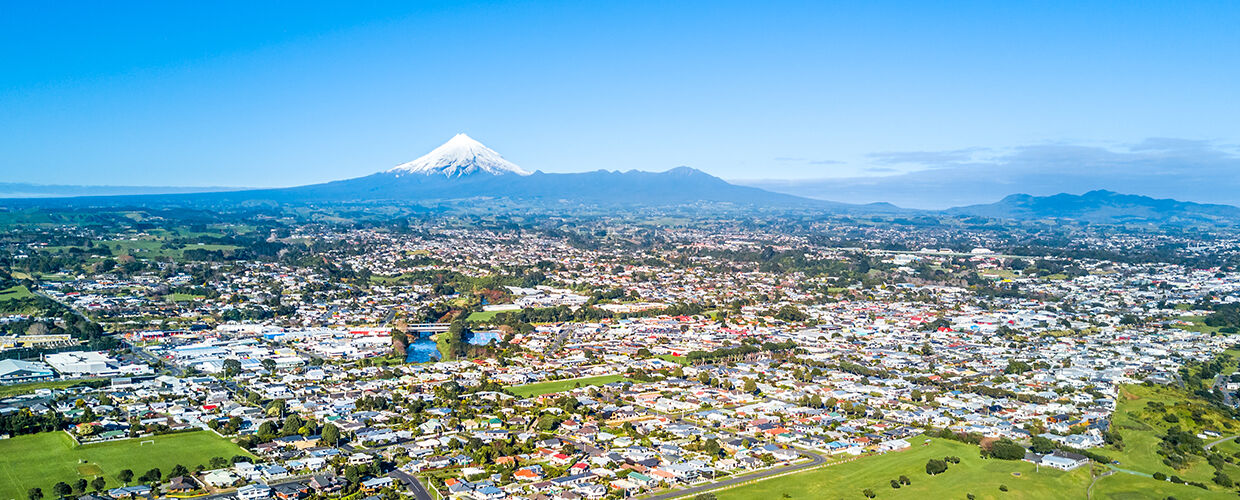 The average asking price for a home nationally was $650,000 in April, according to figures from realestate.co.nz. But asking prices – along with other market fundamentals – are far from uniform as you travel from town to town, and region to region.
While prices in Auckland (average asking price: $900,000) and the Queenstown area ($919,000) remain high, elsewhere, from Northland to Wairarapa, and down through Nelson and Canterbury, prices remain more moderate despite significant rises in many locations.
Here, $650,000 will buy you a great family home. And in our most affordable areas – such as the West Coast ($259,000) and Southland ($314,000) – you could literally buy two average properties for the national average asking price of one.
With over 3,000 properties for sale nationwide, the Bayleys website gives an insight into the diversity of homes on the market. Clicking through recent listings provides a fascinating picture of what the national average asking price could fetch you in a range of locations.
Best buys
In the North Island, your money goes furthest in Manawatu/Wanganui ($402,000), Gisborne ($403,000), and Taranaki ($424,000).
In Feilding, a four-bedroom, 260sqm family home in one of the best streets could be yours for $560,000, complete with stunning views. In Palmerston North, a large, modern four-bedder in desirable Terrace End was put on the market for $625,000.
In Gisborne, next to the Botanic Gardens, $490,000 is the asking price for a charming period four-bedroom home, with its own lush garden. Want more land and a pool? How about $615,000 for a two-level 1970s property on 2,049sqm that's close to shops and schools?
If a rural setting is on your wish-list, just outside the South Taranaki township of Waverley, a newly-built 127sqm home is on the market for $450,000. Rather than noisy neighbours, it offers sea views and outdoor pursuits. Closer to civilisation, a five-year-old family dwelling in New Plymouth sold recently for bang on the national average.
In the South Island, in Gore, you could buy a spacious four-bedroom property on 1.261 hectares, with parking for 10 cars! And, with an asking price of $549,000, it would leave you with $100,000 change from the national average. If your garaging requirements are less demanding, a similar price could buy you a new three-bedroom dwelling in Winton, just north of Invercargill.
The West Coast is even more affordable, with an average asking price of $259,000. Bayleys doesn't have an office there, but has one listing. Comprising two bach-style dwellings, the asking price is $395,000 – but it's all about the land: 2,294sqm, a short walk from beautiful Lake Kaniere.
Solid value
There are solid buys across the South Island. Canterbury's average asking price of $490,000 is significantly below the national figure. As a main centre, Christchurch offers great value. There are plenty of options below $650,000 in the suburb of Halswell if you're after a new family home. North of the city, in Rangiora, the same money will stretch to a home that won bronze in the 2013 Master Builders competition.
The Nelson area is good value too, and offers great job opportunities. New-builds like this home in Motueka come in bang on the national average. Or if you're seeking a taste of English village life, this quirky semi in Stoke could be yours for under $500,000.
Whatever you want, you can find it in Marlborough, which has an average price of $502,000. A beautiful bach on the Marlborough Sounds, accessible only by boat: it could be yours for $400,000. The sum of $340,000 is enough for a very functional home in Seddon, and in beautiful Blenheim, this executive home could be yours for under $600,000.
In the North Island, you're spoilt for choice at around the national average, particularly outside Auckland or Tauranga.
In Northland, the average asking price is $629,000, but that's more representative of places such as this retreat in Russell, with sea views and native bush, or lifestyle blocks with enough land for a herd of horses. In Dargaville, the same money is enough to buy two beautiful villas like this four-bedroom home.
In the central North Island, the national average buys a home that would go for triple the price in many Auckland suburbs. This family home in Ohakune is $519,000 and, just over the national average, at $669,000, this property with uninterrupted views of Mount Ruapehu has 1.48 hectares of land.
Despite its growing desirability, Hawke's Bay's average asking price is still $556,000. In Waipukurau, you can buy a spruced-up property on a full section for $395,000 or, for around the national average, a spacious 1980s home in Havelock North.
Above average
You don't need to be a property guru to guess the regions where local averages are more than the national figure.
In the Coromandel, where luxury baches help push the average up to $786,000, there's still value to be found. Move to Te Mata, and $670,000 could buy you a home across the road from the beach, albeit one in need of some TLC. In Hamilton, new-builds might hit $700,000, but there are more affordable options. Even more so in the Waikato heartland, where in Te Kauwhata, you could purchase a tidy, older dwelling on a full section for more than $50,000 below the national average.
So, what of our most expensive locations? For around the typical national asking price, you might be looking at a small apartment or townhouse in central locations in Wellington, Auckland** or **Queenstown. The key is to widen your scope. Just outside these centres are a host of opportunities.
In Paraparaumu Beach** or Wainuiomata there are great homes within budget. For a bit over $650,000 you could also live amid the beauty of Queenstown-Lakes district, for example in this older home at **Lake Hawea. And in South Auckland, the Kiwi dream of home ownership is still alive, thanks to family homes such as this property near Wattle Farm Reserve in Wattle Downs.
When it comes to talking property, a national average price will never define an 'average home' – not when your buying power varies so much from city to city, suburb to suburb, and even street to street.
For homebuyers the market is about more than generalisations and averages. It's about finding a property that balances your lifestyle, family and budget. It's about finding the right home that, whatever its cost, is above average for your needs.
While all listing information was current at time of writing, some properties may have since sold or listing details may have changed.