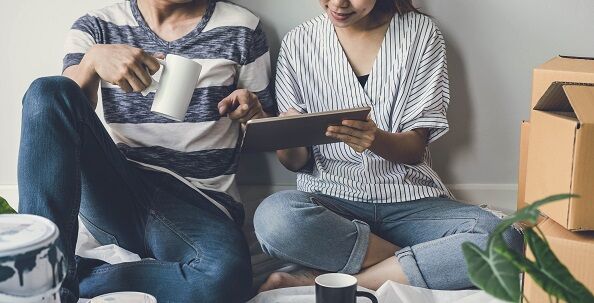 With an estimated 84 percent of internet users searching for products and services online first, information technology that reveals more about prospective purchasers has become an essential tool for sellers searching for optimal value for their property.
Stimulating our senses and dominating the marketing landscape, the average digital consumer is expected to experience more than 2,900 advertising messages each day, meaning that businesses and salespeople must work harder and smarter to get their products across amongst the noise.
Throughout the COVID-19 level four lockdown, evolving digital technologies have allowed some businesses to continue by facilitating inventive communication and contactless commerce, while many companies have used the time to focus on core offerings and strategic marketing.
For property sellers, this means understanding exactly who, why and where prospective purchasers are looking at residential property across New Zealand.
The Numbers
In the year to April 2020 Bayleys website analytics revealed that more than four million internet users from across the globe visited www.bayleys.co.nz in more than eight million website sessions.
Of the four million users, 78 percent were based within New Zealand with 16 percent of this traffic funnelled to the Bayleys website through paid advertisements on popular portals www.realestate.co.nz, www.trademe.co.nz, the New Zealand Herald and www.stuff.co.nz.
Internet users based in the United States, Australia, the United Kingdom and Canada were the most frequent visitors to the Bayleys website, while prospective purchasers based in the Asian continent were the most active.
As well as telling us that traffic to the website comes from all corners of the world, the data shows that 52 percent of these website visitors accessed information from a mobile device, and 39 percent on a desktop.
Interestingly, the most popular listings were scattered around New Zealand; varying from a three-bedroom home in east Auckland to a sprawling chateau-style residence in Hawke's Bay and a modern townhouse in Wanaka.
Despite differences in aesthetic and geography, these 'most viewed' listings all had one thing in common – a targeted marketing campaign which maximised exposure for the property and leveraged the activity on popular property portals.
The Strategy
As digital technologies and consumer habits have developed at light speed, a multi-tiered approach to communication is necessary to capture the attention of audiences reading print, scrolling online, watching videos and listening to sound bites.
"Exclusive homepage carousel advertising positions on both the New Zealand Herald website and www.stuff.co.nz are visible to some 1.2 million unique visitors every week, while Bayleys' own magazines View, Waterfront and Country pair with a consistent presence in New Zealand's major publications to give our business the ability to reach buyers others don't," says Bayleys national director of marketing and communications Chris Gwin.
"An international partnership with property consultancy Knight Frank, which has a footprint in 60 markets worldwide, offers clients the global edge, tapping into the market of expatriate Kiwis, migrants and the increasing international sentiment that New Zealand is an aspirational place to live," he adds.
As New Zealand navigates the post-COVID-19 economy, Bayleys is committed to the customer experience and has developed its suite of marketing offerings to encompass interactive tools such as 3D walk-throughs and interactive video tours which allow buyers and sellers to better interact with listings and envisage a life within the home.
Fast, easy and non-invasive, digital marketing and the more innovative aspects of social media, video and mobile applications are the fastest growing sectors within modern advertising.
They allow the customer to direct their own journey – and with 64 percent of Bayleys' customers saying that experience is more important than price, the efficient use of these elements in residential marketing packages have a certain influence on the sale period and ultimate sale price of a property.