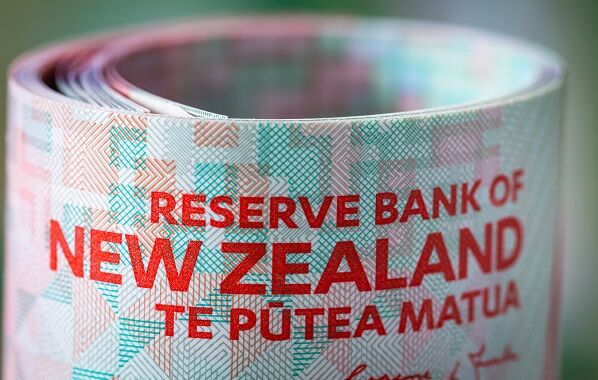 Somewhere between the pandemic wreaking havoc on financial markets, and the Reserve Bank of New Zealand's (RBNZ) comprehensive money printing programme, property purchasers are increasingly concerned about what it takes to get a loan in a COVID-19 world.
Noting responses from 12 New Zealand-registered banks including the five largest, Bayleys property reporter Katharina Charles summarises key take-aways from the RBNZ's out-of-cycle Credit Conditions Survey to offer insight into the new lending environment for budding buyers.
The survey collected anecdotal evidence from New Zealand's banks at the end of June 2020 and was tasked with better understanding how credit conditions have been affected by the COVID-19 pandemic and ensuing lockdown period.
The pandemic effect
Despite gaining access to the coveted 'no-COVID' club, the economic effects of the pandemic weigh heavily on New Zealand's financial institutions, injecting uncertainty and causing borrowers to question whether banks will tighten lending criteria in response to additional market risks.
Where the RBNZ has implemented a $60 billion Large Scale Asset Purchase (LSAP) programme to purchase Government bonds, and the Government has provided massive financial relief to New Zealand's most vulnerable Kiwis and their businesses, New Zealand's banks continue to play a key role in keeping the economy moving.
Of note for residential property purchasers, April saw the RBNZ remove loan-to-value (LVR) limits on residential lending for 12-months which they said was made to ensure lending restrictions did not have an 'undue impact on borrowers or lenders as part of the mortgage deferral scheme implemented in response to the COVID-19 pandemic'.
Actioned to curb rampant house price growth and improve New Zealand's overall financial stability seven years ago, the LVRs most recently stipulated no more than five percent of a bank's total new lending was to investors with a deposit of less than 30 percent, and 20 percent total new lending to owner-occupiers with deposits of less than 20 percent.
While on the surface, removing LVR limits seemed to make it easier for high-LVR purchasers to get a foot in the door, the question remained as to whether banks altered their internal serviceability criteria to reflect the changes.
Where over the first half of 2020 banks reported a decline in the demand for mortgage lending – largely attributed to the nationwide lockdown period, several banks noted in the survey that inquiries from both owner-occupiers and investors did rebound in May, perhaps spurred by record low interest rates.
Banks said that lower interest rates could support demand, however, they predicted the economic impacts of COVID-19 would largely offset this – indicating a cautious approach to the current financial climate.
Lending criteria
In the survey, banks reported mortgage lending standards remained broadly unchanged, however, the interesting particulars for purchasers came in the details.
"Whilst banks reported no material changes to internal serviceability standards, they noted COVID-19 has resulted in greater income uncertainty given the likelihood of higher unemployment and fewer hours worked," the survey says.
"Banks, therefore, expect to perform more thorough due diligence to assess income and job security," it says.
For borrowers with multiple income sources, this could mean funds are more stringently investigated to ensure veracity.
The survey says that "higher haircuts" are expected to be applied to the variable or 'at risk' income counted in servicing assessments including bonuses, commissions, and income from a border, flatmate, or vehicles such as Airbnb.
"Banks expect this will impact the credit available to applicants," the survey says.
On the whole, it's evident New Zealand's financial institutions are wary of risks, however with residential mortgage rates at all-time lows, it has become very attractive to borrow, and competition across the loan market has increased.
For property purchasers thinking about their next move and whether they will be able to access funding in what some are calling a difficult lending environment, they need only ask the question.
The latest RBNZ mortgage lending data shows that first-home buyers accounted for 20 percent of all new mortgage lending in June – which is the highest market share for first home buyers since 2013 when the data began.
While offering some indication of the bank's appetite to lend, what is available to the individual depends entirely on personal financial circumstances and loan particulars will be adjusted accordingly.
However, the survey illustrates that buyers can best position themselves by having a strong proven income, in a resilient industry or business and interest in a property type and location less susceptible to price declines.