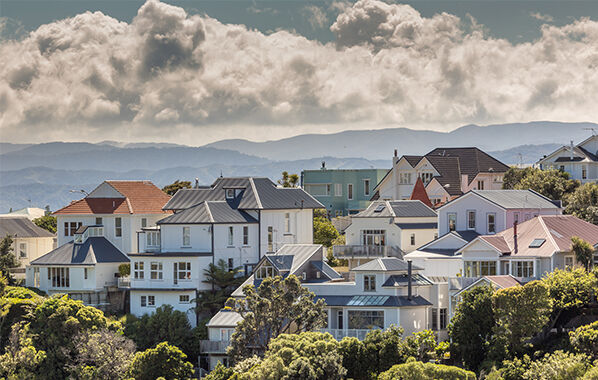 Showing resilience through the economic hardships of the 1987 sharemarket crash, the 2002 SARS (Severe Acute Respiratory Syndrome) epidemic and the 2008 GFC (Global Financial Crisis), residential property investment has remained an asset class favoured by New Zealanders for its tangible nature and comparatively safe returns.
However, the likes of COVID-19 we have never seen before.
As New Zealand enters its third week of nationwide lockdown, open homes, property inspections and physical auctions are no longer viable and this has had an immediate impact on sale volumes.
Despite this, property values are expected to hold in the short-term as households weigh the economic impact of the virus on personal cashflow.
Financial response
Immediate action from both the New Zealand Government and the Reserve Bank of New Zealand (RBNZ) has been swift, designed to cushion the economic impact of the virus on borrowers and lenders alike.
In what is expected to be the first of several COVID-19 support packages, the Government has announced $500 million in funding for the health sector; $8.7 billion to support business and employment through wage subsidies and leave; and a $2.8 billion package to protect incomes and boost consumer spending.
While the Government has acted aggressively to protect the livelihoods of vulnerable New Zealanders, the RBNZ has worked equally as hard to improve liquidity across the corporate sector.
Implementing tools such as funding in foreign-exchange swap markets, bank access to term funding and a government bond buy up (LSAP) that will drive interest rates lower, the RBNZ has turned its focus to banking the banks, to ensure large businesses can better manage cash flows to stay in business and pay staff.
Paired with an emergency cut to the Official Cash Rate (OCR) which has seen the RBNZ slash the rate by 75 basis points to a new record low of 0.25 percent, guaranteeing it will remain at that level for at least 12-months, and we have seen a rapid fiscal response aimed at keeping some level of consistency across the lending landscape.
For homeowners, this careful management of funding lines means that interest rates will stay at their lowest levels for longer while providing business support to mitigate the effects of rising unemployment.
Household debt
Where the Government will spend much more than $12 billion subsidising wages and supporting employment during the anticipated recession, homeowners have benefitted from timely action from our policy-makers designed to keep Kiwis employed and out of severe financial hardship.
Despite this, the factors which have driven housing market buoyancy in previous years have been superseded by the near-term reality that unemployment will rise and fewer people are likely to be in a position to increase debt.
While the effect of COVID-19 on sale values is likely to vary across New Zealand's regions it is expected that the longer restrictions remain in place, the greater the financial burden on households.
Despite retail banks announcing mortgage repayment holidays to ease the burden for some, there could still be a spike in forced sales by distressed property owners motivated to reduce debt.
This has the potential to create buying opportunities for active investors.
Should this eventuate, it is likely to be concentrated in the regions hardest hit by the lockdown such as tourism-dependent communities and highly leveraged markets.
Just how long COVID-19 will continue to shutdown life as we know it remains to be seen.
However, market fundamentals such as record low-interest rates, strong Government response and the return of expatriate Kiwis adding further impetus to demand for housing stands the market in good stead for post-virus recovery.
As the most widely-held asset class across the country, residential property often makes up the majority of value for Kiwi households and we expect that the palpable allure of property as an investment vehicle will endure, presenting some of the best purchasing opportunities since the last economic downturn.