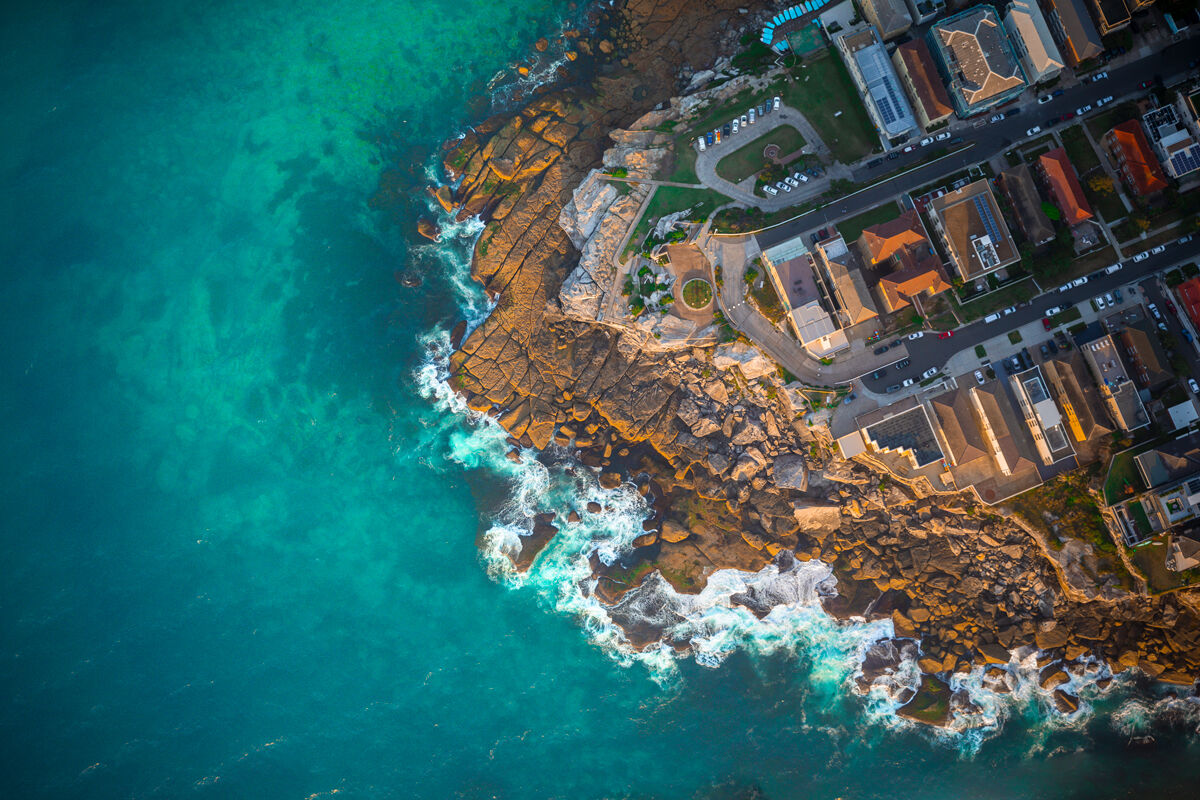 Through a seismic shift in the global economy that has had a dampening effect on residential activity internationally, new research shows waterfront property prices have remained resilient – especially across Aotearoa.
In this year's International Waterfront Index, prepared by Bayleys' global real estate partner Knight Frank, waterfront property in Auckland ranked as netting the second highest premiums in the world. Australian cities also secured three of the top five slots.
Waterfront property in Auckland, with sparkling views across the Hauraki Gulf, attracted an average price premium of 76 percent compared to an equivalent home away from the water.
Trailing Sydney at a premium of 121 percent, Auckland pipped Australia's Gold Coast, Perth and the Cap d'Antibes peninsula in the South of France.
Observers say Auckland's high ranking comes down to various factors, including a persistently strong appetite for waterfront homes across the region.
Bayleys salespeople say there is an absence of high-value homes priced within the five-to-ten-million-dollar range, which creates real competition for homes in the upper price brackets.
The limited supply of prestige properties across Auckland in high-value locations such as Castor Bay, Devonport, Waiheke Island, Herne Bay and Bucklands Beach keeps upward pressure on property prices throughout any economic cycle.
Through the global pandemic and extended, successive lockdowns throughout New Zealand, property purchasers have reassessed their lifestyle preferences, and sale results show homes with privacy, green space, and access to lifestyle amenities like maritime facilities attract the most significant attention.
In last year's Global Buyer Survey by Knight Frank, a whopping 42 percent of prospective purchasers surveyed said they were more likely to seek out a place by the sea due to being couped up during the pandemic.
The average international premium for a waterfront property compared with a non-waterfront home was 40 percent in June 2022, meaning waterfront purchasers in Auckland are paying an average of 36 percent extra for their prestigious position.
While beachfront homes along Auckland's eastern flank with views of the Hauraki Gulf tended to net the highest prices, harbourside and coastal properties remained extremely desirable.
Popular areas with water views include Okura, Piha and Te Atatu Peninsula, while suburbs like Clark's Beach in Auckland's southwest garner increasing attention as the next frontier for waterside living.
With our lifestyles entrenched in the water and outdoors, recent events have only served to underpin this connection, supporting price growth and premiums for this exclusive corner of the market.
Throughout 2022, the broader residential market has cooled as buyer interest receded, mortgage lending rates climbed higher, and global uncertainty took hold.
However, fixed mortgage lending rates appear to have peaked and buyers with accrued equity are increasingly looking to the coming warmer weather to leverage their earnings and trade-up into a waterfront or lifestyle property.
With the ever-present desire for space and privacy, waterside developments across Northland's coastline are also generating new attention. The region is poised for growth thanks to improved roading access and several high-quality waterfront and lifestyle subdivisions in Mangawhai, Kerikeri and One Tree Point.
Despite an extensive coastline and no shortage of natural greenspaces, properties zoned for housing development remain in short supply, further compounding high interest levels for well-located land sites.
The increasing occurrence of adverse weather events and rising compliance costs for councils creating enduring infrastructure is also being passed on to landowners, underpinning value growth and the ultimate premium purchasers will pay.
Bayleys salespeople report expatriate Kiwis, and international enquiries are beginning to increase again slowly. These buyers often look to New Zealand as a private place to purchase property and raise their families away from political tensions and the pollution of global cities.
Often these buyers have come from years of international earnings, with wages in places like Sydney, London and Hong Kong comparatively higher than New Zealand counterparts.
Higher international wages mean these purchasers have more buying power in New Zealand, which underpins the waterfront premium even in tight economic times.
For the summer ahead, Bayleys salespeople expect waterside and lifestyle properties will enjoy their continued day in the sun as the ongoing social behaviours ingrained during the pandemic continue to attract purchasers to these properties.
While value growth may have slowed for the broader residential market, well-located properties continue to command a premium, evidenced by Auckland's recent ranking on the Global Waterfront Index.