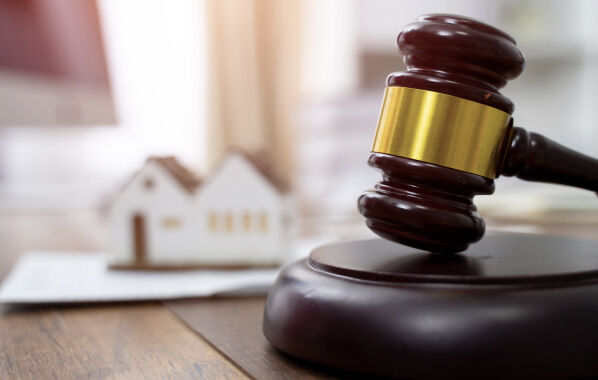 "As the most open and transparent of all sale methods, it's of little surprise that in a competitive market more than a third of all Kiwi sellers are choosing to list their property for sale by auction," says Bayleys national auction manager Conor Patton.
"Often described as the best way to achieve an optimal price within a specified timeframe, the auction process is popular because it creates a sense of urgency and facilitates palpable competition amongst buyers in the room, on the phone or through video call," he adds.
THE PROCESS
On auction day opening offers are invited for the property, and once the reserve price has been met, the property will be successfully sold to the highest bidder.
Once the property has reached its reserve value, there will be no further opportunity for negotiation, which is why setting a smart reserve price is so important for sellers.
Should bidding not reach the property's set reserve, the auctioneer will pause proceedings and liaise with the seller for further instruction.
WHY AUCTIONS WORK
"Creating a competitive environment like no other, the auction process quickly and easily reveals a property's true market value, that is what the market is willing to pay for it, by utilising the basic economic principles of supply and demand," Mr Patton explains.
By bringing bidders together in one transparent situation, buyers can truly understand what it takes to purchase the property they are interested in, with the deadline offering impetus for serious buyers to take action.
"Auctions conducted by Bayleys give everyone a level playing field," says Mr Patton.
"In a traditional sale process where there is a multiple offer situation, buyers may be asked to increase their offer without knowledge of the competing offer on the table. This lack of transparency can see purchasers either miss out or over-pay, which does not occur with a sale by auction as all parties are privy to live bidding levels as they happen," he adds.
AUCTION PSYCHOLOGY
"Leveraging off the human response of desire and competition, psychology and the science of bidding are integral elements of the auction process," says Mr Patton.
Aptly describing the phenomenon that occurs when humans behave differently in the presence of others versus when they are alone, the 'Audience Effect' or 'Social Facilitation' – as it's known in academic circles – dates back to the 1890s.
Psychologist Norman Triplett coined the term, following research which found competitive cyclists performed better against live opponents than they did against the clock.
Developments of this theory have suggested a strong link between social perception, stimulation and the tendency to over-perform – or in this case, out-bid competitors.
**AUCTION BIOLOGY **
Another theory finds that winning, in anything, induces a positive physiological response and a win-at-all-costs mindset, highlighting that a victory in the auction room is motivated by a variety of things that supersede simply securing the keys.
Of auctions specifically, the Harvard Business Review conducted research that found auction participants were more likely to bid past a pre-determined threshold when competing against a smaller pool of one or two prospective purchasers.
During this type of competition, bidders reported feelings that ranged from exhilaration to agitation, said to fuel an increasing desire to perform beyond reasonable limits and secure the reward they were so badly seeking.
Humans' desire to win is controlled by the reward and pleasure centres of the brain which release the neurotransmitter dopamine when expecting a reward – and for bidders, we know that is a coveted place to call their own amidst growing pressures on domestic housing supply.
STRENGTH IN AUCTION SALES
"Bayleys auction success rates have been particularly impressive in 2021, reporting an excellent 86 percent clearance rate in Auckland over February," Mr Patton says.
"While recent housing announcements and the reinstatement of loan-to-value restrictions at the beginning of March are expected to slow market momentum we have seen no signs of this thus far, with recent sale results some of the strongest we have seen since 2004," he adds.
"Looking ahead we expect property auctions to persist as the preferred method of sale because sellers are always looking to secure optimal returns on their investments through the clearest, most concise and successful method available," says Mr Patton.
However, he says, auctions are by no means a one-dimensional product.
"A successful sale by auction is a culmination of strategic marketing methods that drive interest and attract attention come game day, as well as skilful negotiation techniques and leadership in the auction room that you'll see evidenced by Bayleys' residential salespeople and in-house auction team," he adds.