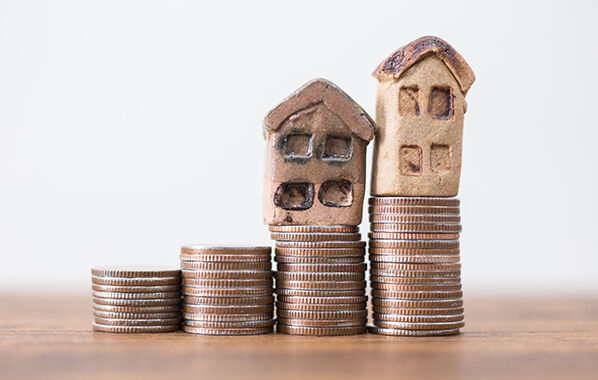 Rents are rising faster than house prices in a trend that will have growing implications for investors and first-home buyers.
New research by ANZ economists points to an acceleration in rent rises across New Zealand, driven in part by government policy changes which are adding to landlords' expenses.
Rental inflation has lifted to 6 percent in recent months after moderating in 2017, according to official data. This compares to year-on-year house price rises of around 3 percent.
As a result, rental yields (returns relative to house prices) have nudged higher – reversing a decade-long trend of declining yields, according to ANZ's New Zealand Property Focus report.
"Overall, we expect the recent trend of rental inflation outpacing house price inflation to continue for a while yet," say the authors led by chief economist Sharon Zollner.
"Headwinds are expected to continue to act on the market for existing housing, while property investors attempt to recoup some yield by increasing rents."
Among urban centres, Wellington has seen the strongest rent rises in recent years, including a 9.8 percent leap in the past year taking the average to $493.
Auckland rents (now averaging $539) have risen steadily since 2011 – generally by around 4 to 6 percent a year – though this was far slower than house prices, whose increases peaked at nearly 30 percent in 2015. This divergence drove a big fall in rental yields, before they started to creep higher recently.
In Canterbury (up 2.4% year-on-year, to $381), rental inflation has generally been more subdued as the post-quake housing stock was replenished and the rebuild workforce declined.
Rent rises have varied considerably across the regions, with particularly strong increases in Northland (up 9.3%, to $378); Gisborne (up 9.6%, to $325); Hawke's Bay (up 10.8%, to $381); the West Coast (up 10.9%, to $256); and Southland (up 12.9%, to $277).
The researchers noted that rental yields were generally lower in areas where house prices are high relative to incomes, where capital gains expectations are higher, and average days to sell are lower. Yields in and around Auckland tend to be low, while regions like Westland and Southland have relatively high yields, even though rents are lower in dollar terms.
Bayleys' national residential manager Daniel Coulson says that, with around a third of New Zealand homes rented, rising rentals and yields will alter the dynamics of the residential property market.
"For landlords in areas where values are relatively flat, the investment arithmetic is changing, with a growing focus on investing for yields over the longer term. Many will feel the need to increase rents to maintain profitability in the face of new regulatory costs, and some will no doubt choose to sell," says Coulson.
"For tenants, higher rents will add to living costs. But, for those in a position to consider buying, the buying-versus-renting pendulum is swinging further in support of purchasing – particularly as interest rates continue to linger around historical lows. This could be a further catalyst that opens the way for more first-home buyers to make an entry to the market."
The ANZ economists note that, while in the past high rental inflation was driven by strong migration flows and population growth, the uptrend in the last year likely reflects "the evolving policy landscape".
The extension of the bright-line capital gains test from two years to five, along with new landlord obligations and tax changes, mean "the calculus for property investment is gradually changing".
"All of these changes will make property investment less profitable. As a result, landlords have more incentive to push up rents to maintain yields."