Following its conception in the 1950's, the Devonport Arts Festival quickly became a local institution and helped the village to earn its reputation as one of the country's most vibrant artistic hubs.
After a brief period of absence, the festival has undergone a revival and has once again become a highly anticipated biennial event taking place this year from November 8 to 16.
Devonport Arts Festival coordinator Toni van Tonder says the support of principal sponsors Bayleys Devonport, Auckland Council and the Devonport Business Association has enabled her to prepare a jam-packed schedule for visitors to look forward to.
"We have worked hard to give the community a festival that will truly do our artists justice and show off the incredibly clever and innovative work to come out of the Peninsula," Toni says.
Resident artists taking part this year include painters, sculptors, knitters, potters, writers, musicians, film-makers, cartoonists, spinners, weavers, photographers, print-makers, balloon artists and chocolate artisans.
And for the first time in the festival's history, two renowned graffiti artists, Component and Cinzah Seekayem, have agreed to demonstrate their expertise outside some iconic Devonport landmarks.
To compliment the festival Bayleys Devonport salesperson Larry Banks, in association with Magic Broomstick Tours, is running a fine homes tour by Segway through some of the area's most spectacular properties.
Bayleys North Shore regional general manager Hayden Stanaway says supporting community-based events is a vital part of the Bayleys business.
"Many of our Devonport salespeople are lucky enough to live locally and are deeply engaged at the grassroots of this community. They are true advocates of Devonport and the strong arts culture it is known for," Hayden says.
Festival-goers are being encouraged to take part in the various activities happening in the lead up to, and throughout, the nine day event.
Local primary school students are making colourful bunting flags to line the streets of Devonport, and the public is being asked to help with a patchwork wool installation put together by guerilla knitter Knitty Graffity in a tree outside the Devonport Library.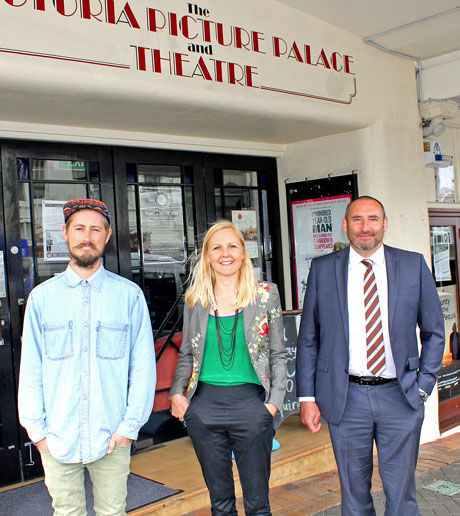 A bustling market day will set the tone for the festival during the opening day on Saturday November 8, with buskers and other free activities scattered around the central village.
A local artist will invite the public to help in painting a community mural in the hope it will serve as a tribute to Devonport's artistic heritage.
**For more information go to www.devonportartsfestival.com or visit www.facebook.com/devonportartsfest. **
**Contact Devonport Arts Festival coordinator Toni van Tonder at devonportartsfestival@gmail.com. **