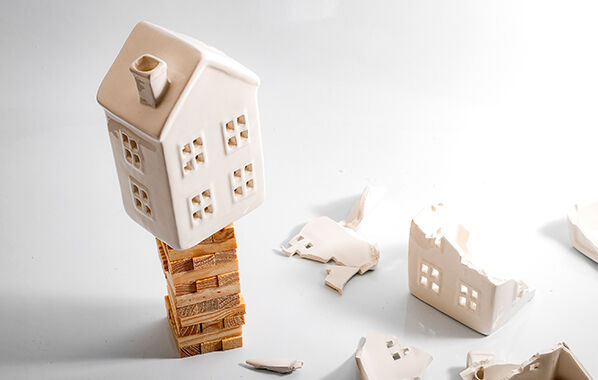 New Zealand isn't nicknamed the Shaky Isles for nothing. Earthquakes are a constant risk in a country which is rocked by 15,000 every year.
Fortunately, major quakes are relatively rare. But events in places like Christchurch, Kaikoura and Wellington have shown the devastation they can cause to lives and property.
No one can predict the next big fault rupture, but there's much you can do to prepare yourself and your property. With a little research, preparation and investment it's possible to make your home safer and protect your investment.
Bayleys' national residential manager Daniel Coulson says acting to quake-safe your home is an investment in the safety of your loved ones that can also improve the saleability and value of your most valuable asset.
"Earthquakes may not be the first thing on buyers' minds when they look for a new home, but damaging quakes have certainly increased awareness, and there's no doubt that a property's seismic credentials are a conscious element of many purchasers' due diligence.
"Anything you can do to boost your home's resilience and structural integrity in the event of a quake is going to have a positive effect. Not only will it give you greater peace of mind as a homeowner, it's going to improve your property's desirability and, therefore, its market value."
If you live around Wellington or Hutt City, the councils make it easy to assess whether your home is quake-ready. Their $160 service provides an assessment of your home, and the cost of the work that needs to be done.
But wherever you live, EQC has plenty of online advice on how to identify and remedy structural problems with your home and minimise risks.
GROUND WORK – Regardless of quakes, your home must be built on solid foundations. Ensure poles and piles are firmly embedded, and connections between piles, joists and bearers are secure. All retaining walls must be up to the job.
FLOOR TO CEILING – Inside, hot water cylinders, solid-fuel heaters and heat pumps should be secured to floors, joists or studs. Unused internal brick chimneys and old plaster walls can be dangerous; replacing them with plasterboard is a safer option. DIY stores sell a variety of kits to secure your household fixtures and fittings.
ROOFTOP – Heavy tiles and slates are a major threat to anybody below in a decent shake, as are brick chimneys. These are less of a problem in modern homes, which use lighter materials. If your home predates these have your chimney replaced with a modern flue or, if you no longer use it, have it removed.
Buying a home
For those buying residential property, earthquake resilience is an important consideration.
Desirable features include simple designs; sound foundations; solid, well-constructed walls with reinforcing in the case of brick or masonry; and lightweight, well-secured roofs.
Quake reinforcement work is costly, so check a building's credentials. Try to understand the potential cost and time involved in any work required before making your offer on a home.
Councils keep a register of earthquake-prone buildings of two storeys or higher, but also ask the sales agent and, in the case of apartments, the building's body corporate for relevant information.
You can also research the natural hazards – including earthquakes, tsunamis, landslips and floods – associated with the location.
Insurance
Many who lived through the Christchurch quakes are still feeling insurance aftershocks, with hundreds of disputes before the High Court. While a few are for new problems, most cases are for re-repairs of previously bodged work.
This is outside a homeowner's control, but if you're buying in a high-risk area, it pays to review your policies and understand the cover. In the event of a disaster, the last thing you want to be worrying about is your policy's small print.
Taking action to protect your home from earthquakes is a positive investment that will help you secure and potentially increase the value of your biggest asset. But it will also protect what's more precious; however much your home is worth, it's impossible to put a price on your family's safety.