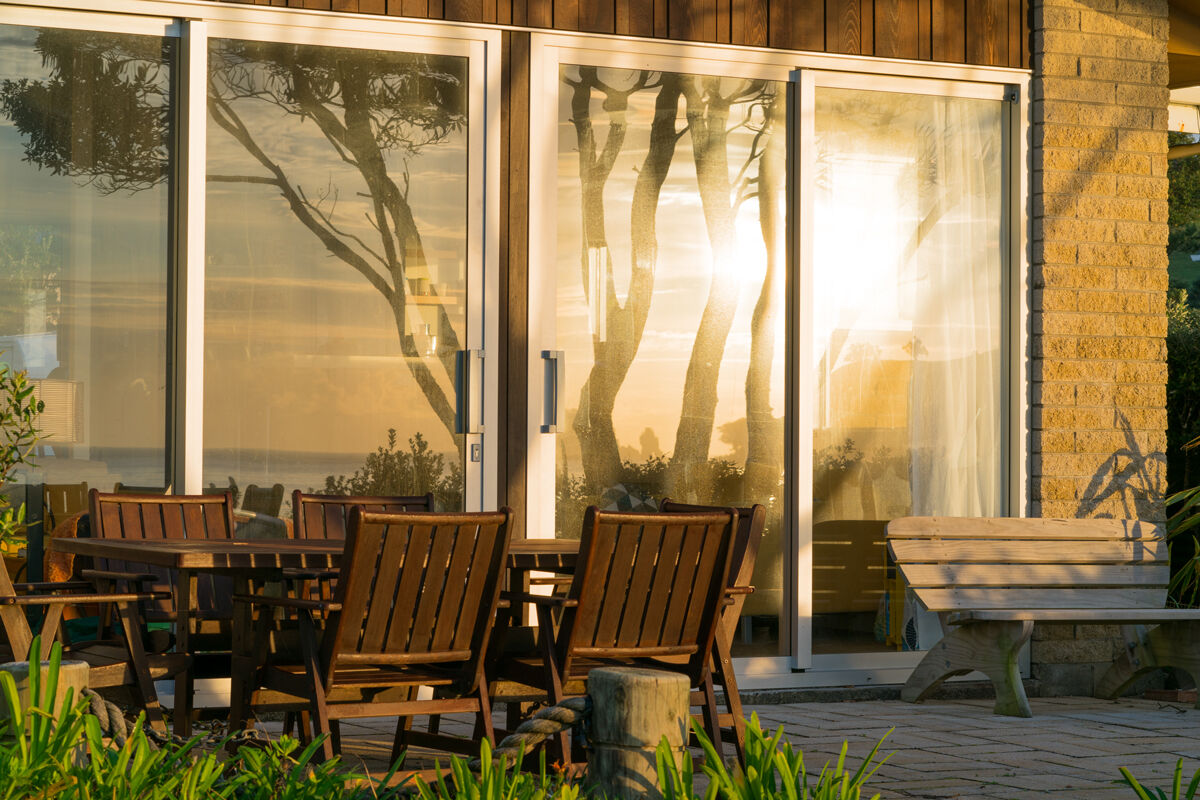 Just as a kink appears in the border cordon, Omicron arrives to steal the fun, and with Kiwis facing another Christmas separated from loved ones overseas, Bayleys asks whether we're looking at the holiday home as an alternative to the traditional vacation.
Ongoing social restrictions and a cautious approach to health and hygiene continue to impact New Zealand's tourism and rental accommodation sector, but our love affair with the bach continues, resulting in heightened demand for a holiday home in the sun.
MOTIVATION TO BUY
Border closures and the global health crisis have seen demand for waterfront properties across the globe soar, as buyers reprioritise their lifestyles, informed by the experience of lockdown restrictions.
Acutely aware of our fortunate position at the bottom of the world, relatively removed from the risks that land borders present, COVID has fanned the flames of an already steamy Kiwi love affair with coastal, lakefront and riverside property.
Against a backdrop of record low unemployment, a prolonged period of the lowest mortgage borrowing rates Kiwis have ever seen and huge capital gains collected on existing properties, homeowners have been eager to leverage their equity, looking to a family bach as a generational investment.
With international travel on ice and more questions about the affordability of homes for younger generations, there has been added impetus for Kiwis that can invest, to invest, in a holiday house or a home by the water offering lifestyle benefits and the ability to bring family together.
FLEXIBLE WORKPLACES
The move to more agile working environments and lightning-fast advancements in digital technology; think superfast broadband, digital conferencing and improved network security, offers greater opportunity to work beyond the confines of the traditional office.
As Kiwis disband for their new year break, the 2022 summer offers more flexibility than ever before, with employees expected to stay longer at holiday destinations thanks to the ability to work on the go.
With more businesses investing in agile infrastructure that allows employees to work remotely, there is less need to live and work in the same community, meaning Kiwis can happily set up a home office in a corner of their family holiday home.
Interestingly, the rise of these digital capabilities has seen a growing number of Kiwis investigate a move from built-up urban areas to waterside suburbs in the regions, seeking affordability and the feeling of a perennial holiday vacation.
DOMESTIC TOURISM
Throughout the pandemic New Zealand's tourism industry has struggled under the weight of ongoing restrictions, prompting government messaging to encourage us to 'do something new'.
In the last two years, domestic tourism has replaced international travel, mobilising a new generation of Kiwis to find and fall in love with locations that range from well-heeled resort-style enclaves (Omaha north of Auckland and Matarangi in the Coromandel) to surfing destinations (Raglan in the Waikato and Great Barrier Island in the Hauraki Gulf), lakeside communities (Lake Tarawera in Rotorua and Lake Hāwea in the Queenstown-Lakes District) and riverside retreats (Motueka River in Nelson/Tasman and the Whanganui River in the Manawatū-Whanganui region).
Discovering these idyllic locations in our own backyards has offered fresh motivation for buyers to investigate a more permanent move beyond the annual vacation, with purchases offering gains from bricks and mortar investment, alongside greater safety and security for the health of visitors and families.
For part-time holiday home residents, the potential to offset debt servicing costs with rental income from do-it-yourself rental platforms like Airbnb and Book-a-bach add further flexibility.
With international travel likely to be muted even once border restrictions around the world ease, Kiwis will continue to heed the message to support our domestic tourism operators, discovering new pockets of the country that pique our waterside interests.
Remaining the most aspirational asset class, the New Zealand fascination with the waterside lifestyle will continue unabated, with Kiwis increasingly striving to have a holiday home of their very own.