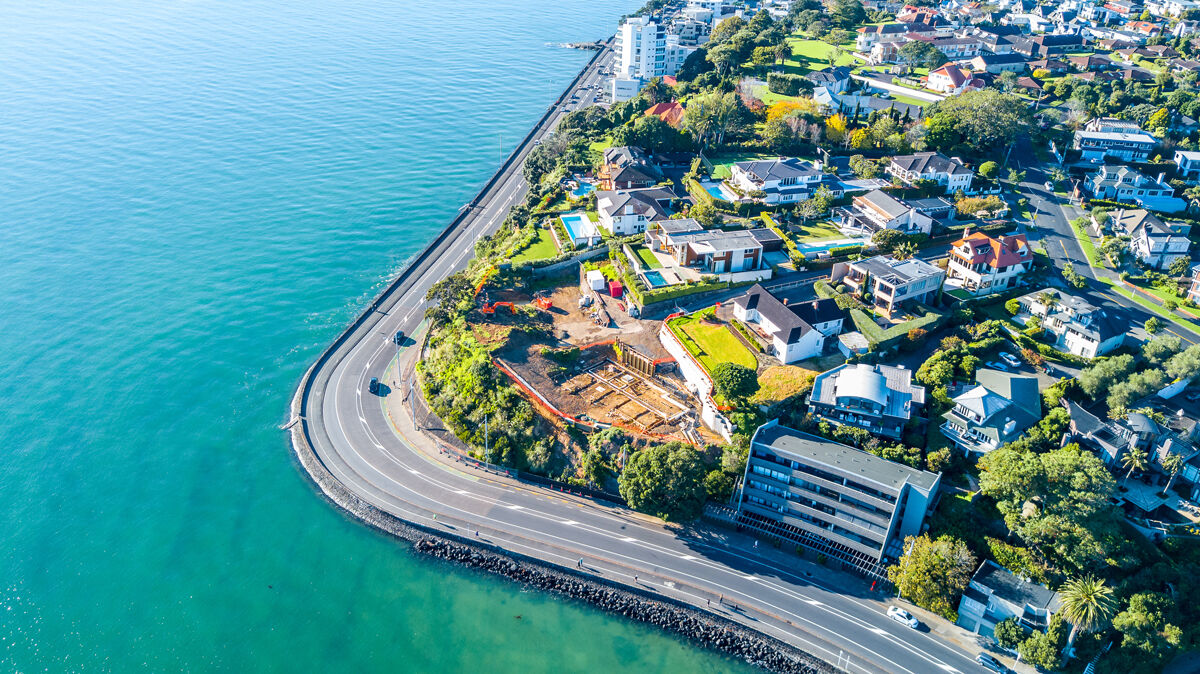 Where Treasury estimates some $129 billion will be spent on infrastructure over the next decade – driving new patterns of residential supply and demand, transit-oriented development has become a key principle for residential investors seeking both capital and lifestyle benefits.
Bayleys' national director of projects Suzie Wigglesworth says the development of new transport infrastructure is increasingly dictating the location of new residential communities.
"Many parts of the country are playing catch-up on trunk infrastructure, but the government has been ambitious and a swathe of new transport initiatives are driving interest in emerging growth areas," she says.
COMMUNITY ADVANTAGE
Defined by the ability to improve transportation systems while reducing greenhouse gas emissions, international research has shown that transit-oriented development (TOD) supports an improvement in resident equity by providing housing development proximate to jobs and services.
For owners of existing homes in areas near new initiatives such as transit hubs, light rail and motorway links, the list of benefits is lengthy, including the associated revenue gains of transit systems, public and private sector engagement delivering greater localised investment, revitalisation of neighbourhoods and congestion relief.
Homeowners have also received economic returns in communities surrounding new transport infrastructure while improved road safety and an emphasis on liveability attract new investment into these areas.
"Large-scale projects like Auckland's City Rail Link and Wellington's recently opened Transmission Gully have a huge impact on regional productivity while offering the potential to redefine these areas so they can adapt and thrive," Wigglesworth says.
In Auckland, the City Rail Link (CRL) is poised to deliver a 3.45-kilometre twin-tunnel underground rail link which will improve travel options, transit times, and double the number of Aucklanders within 30 minutes travel of the CBD.
As evidence of value uplift for surrounding suburbs, Wigglesworth points to the value landowners in surrounding neighbourhoods received as a result of previous projects including the northern motorway extension and rail upgrades to Auckland's western line which cumulatively offered more than $3 billion in gross benefits delivered almost exclusively to private landholders.
BUYER APPETITES
"The pandemic has invariably changed the way Kiwis interact with their homes; people want the 20-minute lifestyle with amenitised communities that allow them to live more balanced lifestyles," she says.
"Modern house-hunters want to be connected without consistently having to get in the car so greenspaces, local amenities and public transport links are of growing value," she adds.
In Auckland, this principle is being adopted in more inventive ways as new urban communities established in fringe areas appear faster than ever before thanks to provisions under the Auckland Unitary Plan and National Policy Statement on Urban Development.
"Rezoning land for residential development in peripheral areas has fast-tracked the production of family-focussed developments like Bellfield Estate in Papakura and Clevedon North on Auckland's eastern reaches," Wigglesworth says.
"These developments are appealing to new residents because they can see investment attracts prosperity, and the result is a vibrant, more connected community," she adds.
In Wellington mass rapid transit developments have helped to transform the region with projections forecasting new travel routes will facilitate the creation of more than 20,000 new homes by 2050.
At the northern end of the 27 kilometre Transmission Gully, connecting Wellington's CBD with the Kapiti Coast, residential property values have more than doubled in the last five years.
"The region has experienced growth well-above-average as buyers have anticipated the impact of the Transmission Gully making the area more accessible to the city," Wigglesworth says.
"It's a pretty clear example of TOD pushing property prices upward, which has knock-on effects for regional employment and economic growth," she adds.
THE WAY FORWARD
Transit-oriented infrastructure programmes continue to lead the way in determining key growth nodes and future urban areas.
However, Ms Wigglesworth says collaboration between the private sector, the public, local and central government is crucial to ensure optimal outcomes where trunk infrastructure can keep pace with the pressure of a growing population.
She points to the influence of the northern motorway extension, which spans 38 kilometres through Auckland's northern reaches and the Rodney area, as providing increased development opportunities as well as improved freight, tourism and motorised access to Wellsford, Warkworth and surrounding areas.
"Large-scale investment into local infrastructure, not just that focussed on transport adds an important value element for people moving beyond traditional areas in search of a fresh lifestyle."
"In response to growth and new demand from buyers around the Warkworth area, Bayleys have just launched a significant new residential land development, Warkworth Ridge, and early enquiries are focussed on the community - what do future growth projections look like? And how will local infrastructure safeguard my investment?"
"When assessing value in new developments, buyers rightly look to localised investment in assets like road connections, transit hubs, green spaces and amenities," she adds.
For future growth, Wigglesworth says policymakers' efforts to encourage transit-oriented development are helping to improve our acute housing shortage while imploring better funding models for infrastructure development.
"Compact, mixed-use development near transport facilities and key arterial routes are improved by a high-quality working environment and offers a credible approach to solving New Zealand's challenges with supply, demand and sustainable housing development."
"While a variety of factors come together to impact residential property values, we are so pleased to see thoughtful new housing developments maximising key transit links to provide more sustainable solutions for travel and higher quality connections for residents," she adds.