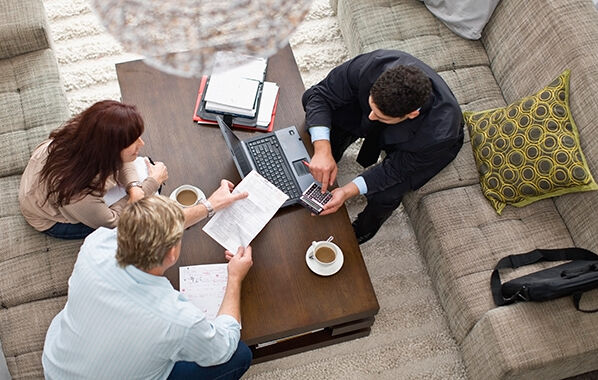 Rocked by the devastating effects of COVID-19 on global economies, New Zealand's central bank has flagged the use of a negative Official Cash Rate (OCR) in its latest Monetary Policy Statement (MPS).
"As an unconventional fiscal strategy, a negative OCR is something Kiwis have never seen before, and one we would need to see greater conversation from the Reserve Bank of New Zealand (RBNZ) about once retail banks are in a place to implement," says Brad Olsen, a senior economist with economics consultancy Infometrics.
Essentially, lowering the OCR into negative territory would mean that cash deposited with the central bank would incur a storage charge, as opposed to earning an interest income, he says.
While previously guaranteeing that the OCR would stay on hold at its current level of 0.25 percent for the 12-months to March 2021, in its latest MPS the RBNZ told banks to prepare systems for the possibility of a negative OCR by year-end, signalling the potential for a dramatic change in fiscal policy.
Why use a negative interest rate in New Zealand?
By using a negative interest rate strategy, the central bank aims to incentivise spending and deter saving to encourage much-needed economic activity.
Sombre economic projections to year-end anticipate rising unemployment, supply chain disruption, and further damage to New Zealand's economy in the wake of the COVID-19 pandemic.
"Government debt levels are expected to soar, doubling to over $200 billion," Brad says.
With lessened tax revenue the result of rising unemployment coupled with increased spending on social support, the Government will be in the red for a long time, he adds.
While currently in a state of uncertainty, the possibility of a reduction in pricing across the economy is likely and could cause New Zealand consumers to adopt a wait-and-see approach to spending that would exacerbate an already challenging situation.
The implementation of a negative OCR would bring retail lending rates lower and encourage individuals to spend on goods, services, and property which could, in turn, enable businesses to be more profitable, stabilising wages and employment.
As an export economy, another major concern for New Zealand is a reliance on foreign investment which the RBNZ flagged in its latest MPS, saying that 'reduced world activity will mean lower demand for New Zealand exports'.
"New Zealand's exports are holding up, but as the world edges into recession, disruption to trading routes and international freight lines could affect the prosperity of our primary export sector," Brad says.
"While the general feeling is that the economy has driven down the value of our dollar, reducing the OCR could realise a further reduction which would support exports going forward."
"Global trade will soften but a lower OCR has the potential to assist in creating demand for New Zealand's exports by making them more attractively priced on a global scale," Brad says.
How have negative interest rates worked overseas?
Previously indicating neutrality, RBNZ Governor Adrian Orr has said negative interest rates 'had been operating just fine around the world, and should be viewed as an extension of traditional monetary policy'.
Just a handful of central banks currently use zero or negative interest rates including Sweden, Denmark, Switzerland, the European Central Bank (ECB), and Japan.
Utilised to combat a persistent deflationary period and the European debt crisis, negative interest rates across Europe have been used to stimulate the economy and improve the demand for exports. They have also given individuals pause for thought to re-examine finances, asking whether investments such as term deposits are rewarding enough.
In the case of persistently low interest rates, those with savings may be inclined to search for better returns outside their bank. Internationally, however, Brad says the vast majority of retail rates have failed to fall below zero.
How will a negative interest rate affect me?
For mortgage-holders, the concept of a negative OCR should mean a further discount on interest rates. However, banks may be reticent to pass this rate cut to customers as profit margins will already feel the squeeze of a reduced OCR.
"In the case of historical OCR cuts, these haven't always flowed through to retail rates, however, in more recent times consumers have benefitted from record low interest rates. What we're seeing is the RBNZ doing the heavy lifting to keep wholesale rates as well as their own funding rates low," Brad says.
"Seeing mortgage rates fall below three percent is a huge move, especially in uncertain economic times, however, there is concern about how much the RBNZ can do, given that banks forecast pricing movements in advance," he adds.
For savers and retirees, the slow, downward creep of the OCR since September 2015 is bad news.
Where the current average interest rate on a 12-month term deposit between New Zealand's five major banks is around 2.2 percent, and the current OCR is 0.25 percent - there is a 1.95 percent gap.
Should banks be able to maintain a comparable difference if the OCR was further cut, then a -0.25 percent OCR would see an assumed 12-month term deposit rate of 1.7 percent.
A retiree with a $10,000 deposit would have their gross return of $170 reduced to net $140 per annum, after a 17.5 percent tax rate.
While some say reducing the OCR further would immediately reduce wholesale interest rates, effectively amounting to monetary stimulus, the impact on New Zealand's housing market remains to be seen.
Brad expects that the major effect for those in the residential property market will be the availability of credit.
"With loan-to-value restrictions (LVR) gone for the next 12-months, banks will be keeping a closer eye on lending to understand who will repay their loan and who will be more vulnerable," he says.
As our country navigates unchartered economic waters with a long-term expectation that the cost of borrowing will be cheaper for longer, coupled with this recent relaxation of LVR restrictions, a negative interest rate seems likely to entice buyers sitting on the fence to make a move.
"However likely the RBNZ is to implement a negative OCR, New Zealand's banks will have their hands full navigating the post-COVID-19 economy while updating technological infrastructure in preparation for the single biggest test to software systems since Y2K," Brad says.