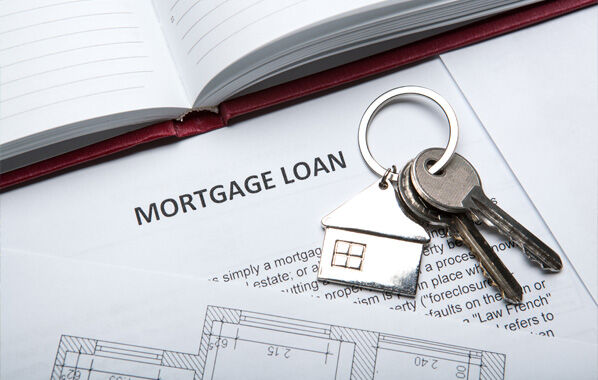 The relaxation of lending restrictions for purchasers with smaller deposits has been a boon for first-home buyers, who have taken up the lion's share of newly-permitted lending this year.
Since January, banks have been allowed to make as much as 20 percent (up from a previous limit of 15 percent) of their residential mortgage lending to owner-occupier buyers with a deposit of less than 20 percent of the value of the home. There is a possibility the Reserve Bank will further relax these restrictions when it releases its next financial stability report in late November.
Out of the just over $4 billion of lower-deposit lending – with a higher than 80 percent loan-to-value ratio (LVR) – between January and July, first-home buyers have taken up more than two thirds ($2.7 billion). This is more than double the share that has gone to other owner-occupier buyers, according to Reserve Bank figures which give a monthly breakdown of mortgage lending by borrower type.
In July alone, first-home buyers took up $447 million of this category of lending, which represented a rise of 60 percent since January – more than double the 27 percent increase recorded over this period by other owner-occupier buyers. Total lending across all LVR ranges in July to those buying for the first time topped $1 billion, and was up by a half over the six months.
While recent signs also point to improving fortunes for investors in residential rental properties, the share of lower-deposit lending that goes to investors is small. This reflects the fact that under current Reserve Bank rules the vast majority of investors need a deposit of at least 30 percent before they become eligible for home lending.
July figures from property data specialists CoreLogic show that first-timers' share of the home-buying market is at an historically-high level, with this group now accounting for nearly one in four purchases nationally. CoreLogic says this reflects favourable factors such as their access to KiwiSaver for a deposit and a growing willingness to compromise on the location or type of property they are prepared to consider.
Bayleys Research manager Ian Little says strong activity in the market by first-home buyers reflects a number of tailwinds, with easier access to money via the relaxed LVR lending rules, along with lower interest rates, prominent among them.
"The easing of the LVR speed limits on home lending means that a greater number of buyers now have an opportunity to purchase with a lesser deposit than they would have needed in recent years – and this has been particularly helpful for first-home buyers trying to scrape together their first deposit.
"The relaxed lending rules, along with an ability among some buyers to access their KiwiSaver accounts to help fund a first-home deposit, is helping to bring a viable deposit within reach for more buyers," says Little.
"Meanwhile, a flattening of price activity in some markets, particularly Auckland and Christchurch, is also helping to improve housing affordability generally."
On top of this, Little says, home buyers of all types are continuing to reap the benefits of more affordable mortgage repayment costs thanks to an extended period of record-low borrowing rates.
"In combination, all of these factors in the market are delivering a significant boost to the prospects of many who are striving to get a foothold on the housing ladder," he says.
"A number of these positive influences are likely to remain in play for an extended period of time, with the possibility of an additional lift to buyers in the form of a further loosening of LVR lending rules which could come as soon as the latter part of this year."