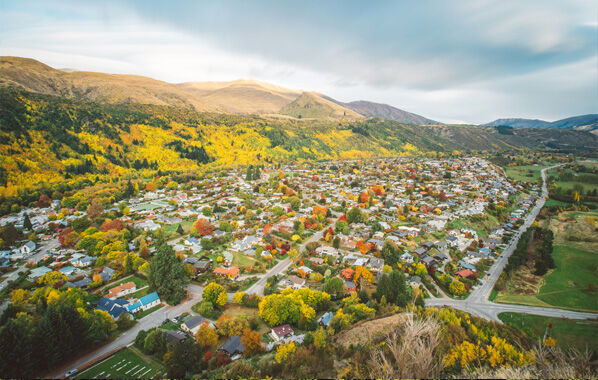 What began several years ago with hot price rises in Auckland and Christchurch, followed by sharp gains in regional cities, now appears to be heating up property markets in the heartland as small towns ride the latest wave of house-price 'catch up'.
With values now steady in our two largest cities, Bayleys analysis of data provided by CoreLogic suggests that sustained (but now slowing) gains in the main regional cities have now left the next tier of smaller provincial and rural towns looking decidedly more affordable.
The resulting buyer interest means a list of the nation's 25 fastest-rising 'suburbs' is dominated by small towns – most with median values between $120,000 and $300,000 and 17 percent-plus annual growth – rather than suburbs of provincial cities or the main centres.
Fourteen of the 25 locations that posted the biggest rises in the year to June, as calculated by CoreLogic's automated valuations model*, were small towns, with all but one of the other spots claimed by suburbs of Whanganui and Dunedin.
The lower North Island dominates the list. Tararua District has a trio of towns in the top 10, with Woodville (median value: $236,000), Dannevirke ($246,000) and Pahiatua ($257,000) posting annual increases of between 19 and 25 percent.
Horowhenua also has three towns in the top 25, with Foxton ($288,000, up 19%), Shannon ($276,000, up 18%) and Foxton Beach ($404,000, up 17%) all handy to Palmerston North, and set to benefit from quicker access to Wellington thanks to projects including the Transmission Gully motorway.
The Central Hawke's Bay towns of Waipawa and Waipukurau, with median values of $373,000 and $384,000 respectively, each saw annual value growth of over 18 percent.
"Over the past few years we've seen the Auckland and Christchurch markets stabilise after years of rapidly rising values. This gave way to renewed demand and sustained value gains in more affordable provincial cities and other main centres," says Bayleys Research manager Ian Little.
"As a number of these markets now show signs of calming, there's evidence that a further 'heatwave' is sweeping across our small towns as buyers seek out bargains in the heartland.
"Buying in towns with populations in the thousands, rather than tens or hundreds of thousands, involves different calculations," says Little.
"It's less about immediate proximity to top job and education opportunities and often more about lifestyle, a sense of space and outdoor attractions – without being too far from the vital amenities of larger centres.
"Improved transport infrastructure is undoubtedly playing a role in the rise of towns in the lower North Island, many of which will benefit from better road and rail access to Wellington."
Among the larger provincial centres, Whanganui District is a standout, including Castlecliff whose 25 percent annual value growth placed it first-equal with Woodville (with an identical, highly-affordable median value of $236,000). The suburbs of Wanganui, Wanganui East, Gonville, Aramoho and Tawhero also make the top 25, with median values of between $245,000 and $337,000 and annual rises of 17 to 24 percent.
Dunedin, whose property values have been firmly on the rise for some time, still has four suburbs in the top 25, with South Dunedin, Corstorphine, Calton Hill and Saint Kilda (median values $310,000 to $406,000) posting value gains of between 17 and 20 percent over the year.
Rounding out the list is another location in the lower North Island. Homes in Cannons Creek, Porirua, recorded an 18 percent rise, lifting the suburb's median value to $409,000.
*CoreLogic estimates values for every New Zealand property weekly. Criteria include government valuation (GV), and how recently-sold properties nearby have been priced against GV. To minimise distortions possible with small data sets, the top-performers list includes only locations with 500-plus dwellings.