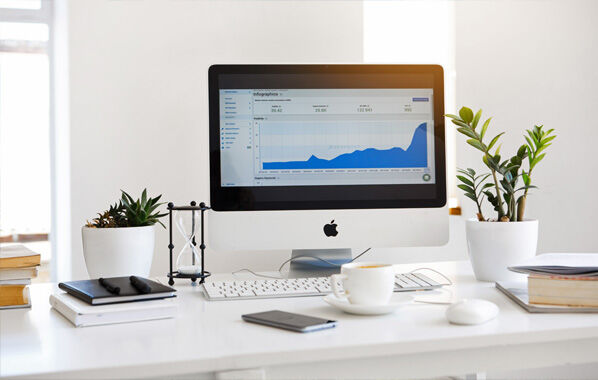 Inflation appears to be the word on everyone's lips, overtaking the pandemic as the greatest concern for Kiwis this year.
Russia's invasion of Ukraine continues to wreak havoc on global commodity prices trickling down to New Zealand in the form of higher petrol prices, more expensive importation costs for food and materials, as well as airfares and other key factors contributing to freight lines disruption.
Higher energy prices and a growing inflationary outlook globally means everyday New Zealanders are more engaged in conversations about the economy, as the rising price of goods, services and housing continues to spur interest in the cost of living.
While slower growth is intended from the Reserve Bank of New Zealand's (RBNZ) tightening cycle of monetary policy, which is expected to see the Official Cash Rate (OCR) peak above 3.25 percent in 2024, the central bank itself has noted an expectation the tightening cycle will wind up some 18 months from now.
This means better functioning supply chains contributing to greater economic productivity and more manageable consumer demand.
Broadly speaking, this is good news for Kiwis grappling with wage growth that lags behind inflation, and strong commodity prices coupled with a tight labour market continues to offer well-dispersed opportunities across New Zealand's larger cities and regional hubs.
This regional prosperity provides a strong case for ongoing resilience across housing markets, with the gradual reopening of the international border returning another (previously absent) element of demand.
Looking ahead, Bayleys expects consistent sales activity this winter, as buyers and sellers use every opportunity to use greater certainty to enact change.
Stored equity gains and the impulse to make a move better aligned with personal lifestyle priorities continues to encourage regional movement and it has been pleasing to see good auction clearance rates underpinning ongoing confidence in the residential sector.
In-depth reports:
• A recent research report by Wellington-based economic consultancy Infometrics has found the key trends to emerge from the pandemic's impact around New Zealand have been driven by primary exports, the urban slowdown and a tourism collapse. Regional economies have benefitted from a larger number of employees moving further away from main centres with the growing ability to work from home. Strong employment demand, especially in primary industries, the building and construction sectors has seen a shift of economic focus benefitting land prices in regional areas.
• Latest Buyer Classification data from research firm CoreLogic shows owner-occupiers, as well as movers, continue to increase their market share as greater availability of new residential listings continues to offer more choice. Tight supply over the past two years has seen some opt for renovations over purchasing a new home, a trend which will likely change over the coming few months as new supply and fresh listings spur renewed interest and market activity.
• Despite results showing Kiwis are much less convinced the housing market is invincible, in its latest Housing Confidence Survey, ASB Bank finds 60 percent of New Zealanders still expect residential property prices to rise. This belief continues to underpin confidence in the property sector, encouraging ongoing investment amid strong employment prospects, wage growth and greater economic certainty as the international border gradually reopens.
Topical articles:
• Data from the national valuer Quotable Value (QV) shows the national average home increased 2.3 percent in value in the three months to February 2022. Despite a slowing rate of growth which has dipped 3.8 percent when compared with the quarter ended January 2022, the annual rate of value growth remains exceptionally high and a variety of factors including relaxed border rules, greater emphasis on new housing and ongoing demand continues to influence housing performance.
• The sharpest rise in fuel prices since the 2008 Global Financial Crisis, which has seen prices increase 59 percent year-on-year, has translated to increased freight costs with wide-reaching effects on the economy. The rising cost of labour and a shortage of truck drivers will have a trickle-down effect for the building and construction sector exacerbating already difficult capacity constraints with the potential to choke the pipeline of new housing. Construction delays and rising costs mean we may well see heightened demand for residential property until new supply moves from consent to completion.
• Analysis from interest.co.nz finds the latest mortgage lending rate rises aren't so extreme, however rising wholesale swap rates indicate borrowers are at the bottom of a big interest rate incline. Interestingly for the housing market, higher mortgage lending rates are poised to slowly and steadily affect borrowers, with expectations price movements could take up to three years to wash over all mortgage holders underpinning some consistency and the appetite for debt.
• The release of new Capital Valuations (CVs) in Auckland shows an increase of some 32 percent in four years increasing rate-payers' bills by some six percent. Despite being a freely available measure of value, observers warn about using these valuations as a yardstick for value, noting their very narrow purpose of assisting the council with rating valuations is of less relevance for buyers and sellers. Bayleys recommends obligation-free appraisals by qualified salespeople and the use of automated value models on property websites, which use recent and comparable local sales for a more accurate representation of market value.
• Commerce and Consumer Affairs Minister David Clark has announced practical changes to recent Credit Contracts and Consumer Finance (CCCFA) legislation will be available from April, with implementation due in June. The CCCFA has been criticised as being too restrictive, requiring financiers to delve too deeply into personal financial records of would-be borrowers resulting in a chokehold on access to credit. Mortgage approval rates dropped some 10 percent immediately following the Act's application on December 1 last year and an easing of the rules is expected to offer greater access to credit for some qualified buyers.