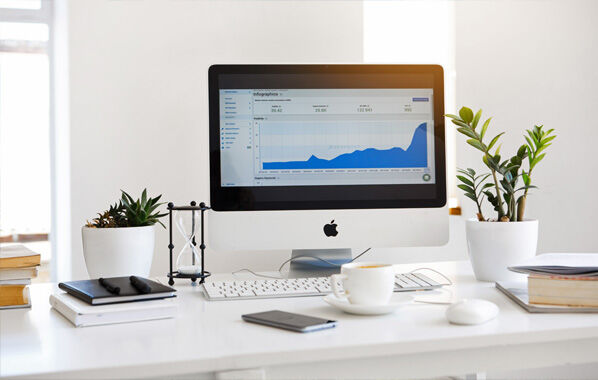 April has been a huge month for policy change, with the Reserve Bank of New Zealand (RBNZ) continuing its campaign of tightening monetary policy amidst multi-decade high inflation figures.
Inflation figures both at home in New Zealand and abroad continue to come in higher than economists are expecting and central banks are increasingly worried about the surge in inflation from soaring commodity prices and global developments.
For Kiwis, quarterly inflation hit a 32-year high of 6.9 percent in the March quarter, with the rapidly rising cost of living prompting the RBNZ to make a large move in the Official Cash Rate (OCR).
Raising the OCR by 50 basis points to 1.5 percent – a level not seen since 2019 – shows the central bank is committed to reigning in rampant inflation before it becomes embedded and creates a wage spiral, whereby businesses recoup higher wage costs by increasing their selling prices.
Across the globe, there is a high level of uncertainty created by the ongoing effects of the global pandemic and worsening geopolitical tensions, however, it is interesting to note New Zealand has been the first country to start winding down its pandemic stimulus package to control inflation expectations.
For the housing market, the end of two percent mortgage lending rates, high loan-to-value lending and some $20 billion in cash payouts through 2020 and 2021 in the form of wage subsidies and resurgence payments have given way to more modest market conditions, and we are naturally adapting to a slower rate of value growth.
Through the next 12 months and beyond Kiwis will doubtless be more considerate with their financial obligations, however, opportunities continue to exist for buyers and sellers across the residential marketplace.
Nationally house prices are still increasing; however, pockets of variable performance are starting to emerge, with a strong pipeline of supply and affordability constraints starting to bite in our main centres.
Looking ahead, Bayleys expects to see steady residential activity through the winter selling season, with Kiwis continuing to be encouraged by employment and lifestyle opportunities across the country. While rising mortgage lending rates and funding constraints may impact the ability of some borrowers to pay inflated prices, many are using stored equity gains to make their move and we anticipate this will underpin a reasonable level of demand to year-end.
In-depth reports:
• At its recent Monetary Policy Statement (MPS) the RBNZ raised the OCR 50 basis points to 1.5 percent, signally an earlier-than-expected contraction of monetary policy. The Committee noted ongoing uncertainty abroad as playing a big part in New Zealand's inflationary environment and hopes that making a large move now will provide more policy flexibility ahead.
• While headline inflation has had its highest rise in 32 years, observers say the 6.9 percent quarterly move was lower than expected. Housing, construction and transport costs were the biggest contributors to the data, with global developments continuing to impact supply chains and the price we are paying for imports. While many economists have projected inflation to peak around seven percent this year, it will be interesting to see whether prices fall in line and what the RBNZ will do to ensure inflation comes back under control.
• In its latest Quarterly Market & Economic Update, research firm CoreLogic finds that the national housing market has indeed slowed down, with higher mortgage lending rates starting to bite. However, it expects while sales activity has the potential to remain soft to year-end, record-low unemployment will continue to ensure we don't see widespread falls in property values.
Topical articles:
• Household confidence in the labour market and Kiwis' job prospects continues to underpin economic and housing market activity, despite inflation reaching a 32-year high. This is further encouraged by economic activity with several key industrial and infrastructure projects in the works and firm commodity prices which are boosting incomes in many rural regions. While we may see a drag on productivity in the years to come as tougher immigration policy restricts the number of foreign workers entering the country, upward wage pressure is expected to remain strong.
• Independent economist Tony Alexander says mortgage interest rates are not yet high enough and are unlikely to reach a level, where people need to sell their homes – putting a floor underneath how far house prices can fall. While the housing market and interest rate cycle have turned, Bayleys expects that high job security, high deposit requirements for borrowers and a tendency to split their mortgage risk over different terms will stop homeowners from feeling the worst effects of rising mortgage lending rates.
• Despite not being able to buy a residential property in New Zealand under the Overseas Investment Act, Land Information New Zealand has clarified its stance on welcoming foreign capital to develop residential land and increase housing supply. This is welcome news for supporters of build-to-rent projects, which have been noted as the answer to housing supply constraints as the Act says foreign developers can sidestep restrictions if they build 20 or more dwellings, or can provide a 'share equity, rent-to-buy, or rental arrangement'.
• In his daily newsletter, independent observer Bernard Hickey says the recent opening of Wellington's Transmission Gully highway system has effectively locked in $7.8 billion worth of tax-free capital gains for landowners and the Kapiti Coast and Horowhenua Districts. The long-awaited infrastructure project that connects these districts with the Wellington Central City is a clear example of how transit-oriented development can push local property prices up – and begs closer analysis of funding models when landowners stand to gain so much from increased connectivity.
• At the end of March Parliament passed its long-discussed legislation to remove the ability of residential property investors to claim mortgage interest as a tax-deductible expense on existing properties. The rules, which are being gradually phased in over three years still allow investors to claim interest as a tax-deductible expense on new-build properties. Given the year-long prior warning and the huge recent capital growth enjoyed by investors, Bayleys expects the legislation will not result in a spike in investor sales, but rather we expect to see more property investors target new-build properties for their status exempt from these changes.