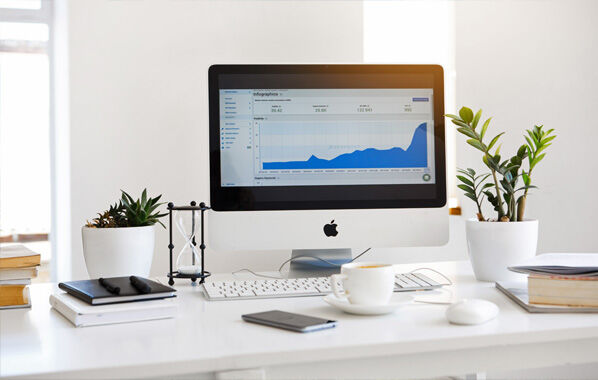 What a difference a month makes.
At the time of writing Bayleys' last edition of InView, New Zealand was more than 100 days COVID-free, while today we find ourselves having scaled up the alert levels (and back down again) with community resurgence of the virus in Auckland.
Despite this, both data and anecdotal evidence support positive progress across the economy, housing markets, and household confidence.
ASB Bank's recent Housing Confidence Survey found views on whether it's a good or bad time to buy a house are at their most optimistic since 2012.
Hitting an eight-year high, the report found a stark contrast between sentiment at the peak of Level Four lockdown restrictions and an easing of pessimism from May onwards.
This upswing in positivity has been further supported by recently announced extensions to the wage subsidy and mortgage deferral schemes which have provided a lifeline for struggling businesses and financial relief households are able to rely on.
Confidence is cornerstone to housing market activity and whilst somewhat abstract, the survey results offer valuable insight into the Kiwi psyche as New Zealanders grounded by travel restrictions are choosing to focus on wealth creation through asset acquisition and affairs of the home.
Further supporting this renewed confidence, recent data shows how valuable Government support has been, with numbers from the Real Estate Institute of New Zealand (REINZ) showing the number of mortgagee sales has been lower than expected this year.
Bucking grim projection trends at the beginning of the recession, this sales data mimics what Bayleys salespeople are experiencing on the front-lines, Hayden Stanaway, Bayleys director of Auckland and Wellington residential says.
"A property brought to market now is likely to sell well thanks to buyer demand and could cover debt putting pressure on the homeowner, so banks aren't needing to step in to force a sale," he says.
Echoed in the latest Pain & Gain report from CoreLogic, more than 96 percent of residential property transactions during the second quarter of this year have been sold for profit.
While this figure is one percent below quarter one results, it shows adverse effects on buyer behaviour have been relatively small in comparison to the extreme disruption to markets caused by COVID-19.
Looking ahead, a variety of factors continue to support housing market stability, including supply and demand dynamics which are persistently mismatched, more New Zealanders returning home and putting down roots, and the retention of Kiwis that may otherwise have flown the coop.
Financial conditions including record low interest rates and fiscal support measures offer further impetus to invest in the residential housing market.
In-depth reports:
• Illustrating a preference for the use of a negative Official Cash Rate (OCR) in its latest Monetary Policy Statement (MPS),the Reserve Bank of New Zealand (RBNZ) highlighted its commitment to supporting New Zealand's economy in the wake of COVID-19's local resurgence. Most interesting was mention of a Funding for Lending Programme or Term Lending Facility (TLF) that would see funding for retail banks offered directly at or near OCR level in order to stimulate economic activity and encourage lending.
• CoreLogic's latest Buyer Classification Data indicates investors may be undeterred by the Government's latest policy measures, as the group's market share has reached its highest level since 2016. Mortgaged investors accounted for 27 percent of all residential sales nationwide during the month of July, signalling a continued appetite for investment into residential property.
• The partnership between economist Tony Alexander and the Real Estate Institute of New Zealand (REINZ) continues to offer interesting anecdotal evidence as to the attitudes of salespeople, buyers and sellers across the residential property market. The latest real estate survey shows there's been an upswing in market activity that is pairing with improved sentiment to deliver an urgency to act.
Topical articles:
• Low interest rates benefit asset owners the most, RBNZ Governor Adrian Orr has said in an interview with interest.co.nz. However, he rebukes the idea that supporting asset prices ultimately encourages inequality as debt far outweighs savings in New Zealand's banking system.
• Residential real estate activity has continued unabated, as Bayleys' latest auction results illustrate. A rush of buyers to the market has been largely attributed to a fear of missing out, and a willingness to cash in on record low interest rates ahead of October's election and the Christmas break.
• New Zealand's residential real estate experts are taking comfort from pleasing recent sales activity despite a shift up the alert levels. When interviewed by trademe.co.nz Bayleys' national director of residential Johnny Sinclair says residential real estate activity is continuing with strength – with latest forecasts showing double-digit growth on last year's performance.
• Simplicity managing director Sam Stubbs explains why house prices will hold steady throughout this latest economic recession. Despite a number of factors contributing to a push/pull mechanism across the market, the fundamentals which have contributed to steadily rising values over the last decade have not changed and will continue to underpin sale values.
• Bayleys salespeople are reporting a heightened level of enquiry from expatriate Kiwis based overseas, and from those that have already returned home but are spending time in quarantine. The result has been an increase of interest in the $2 million-plus price bracket.