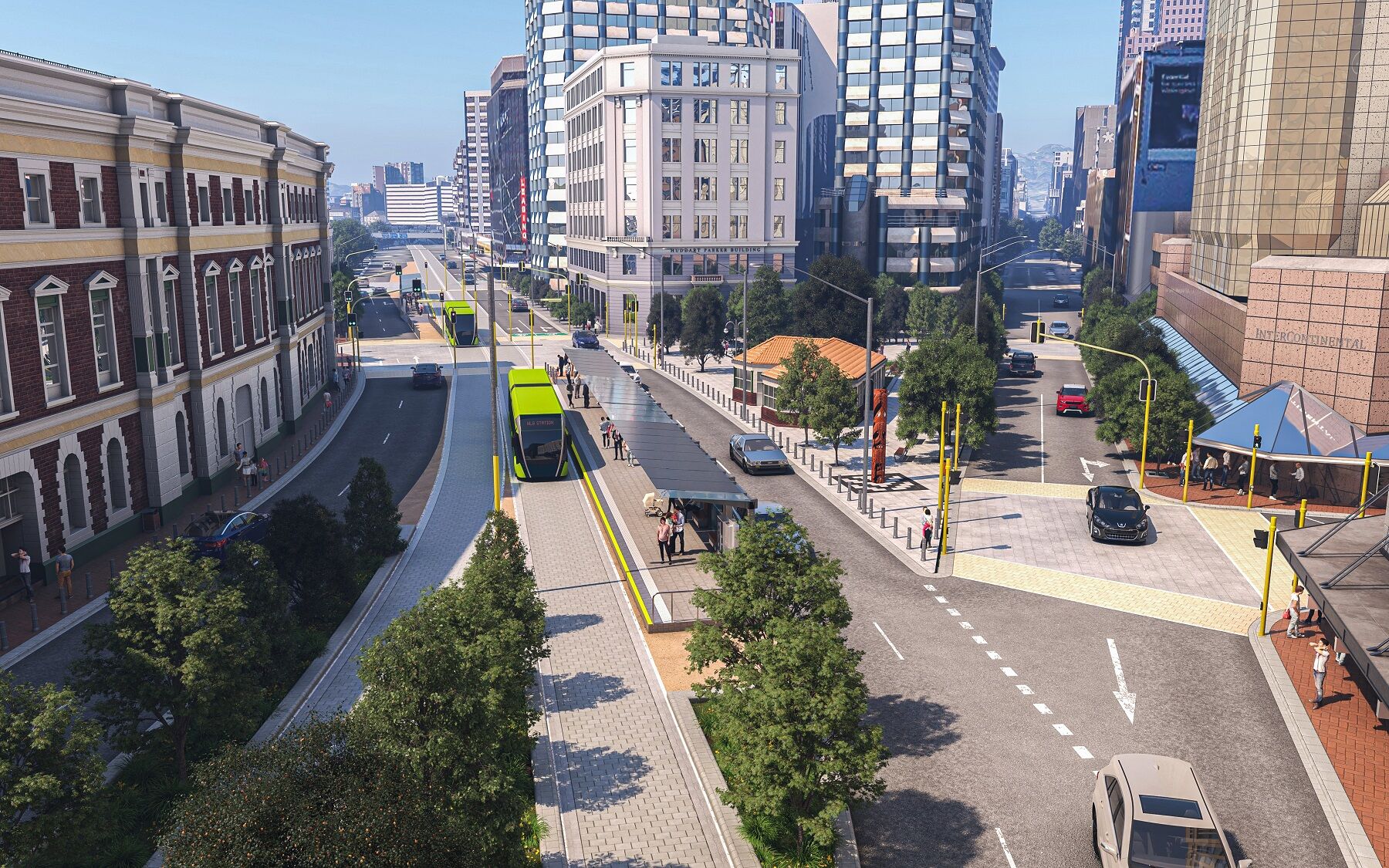 Artist's impression (concept only) of future tranport options for Post Office Square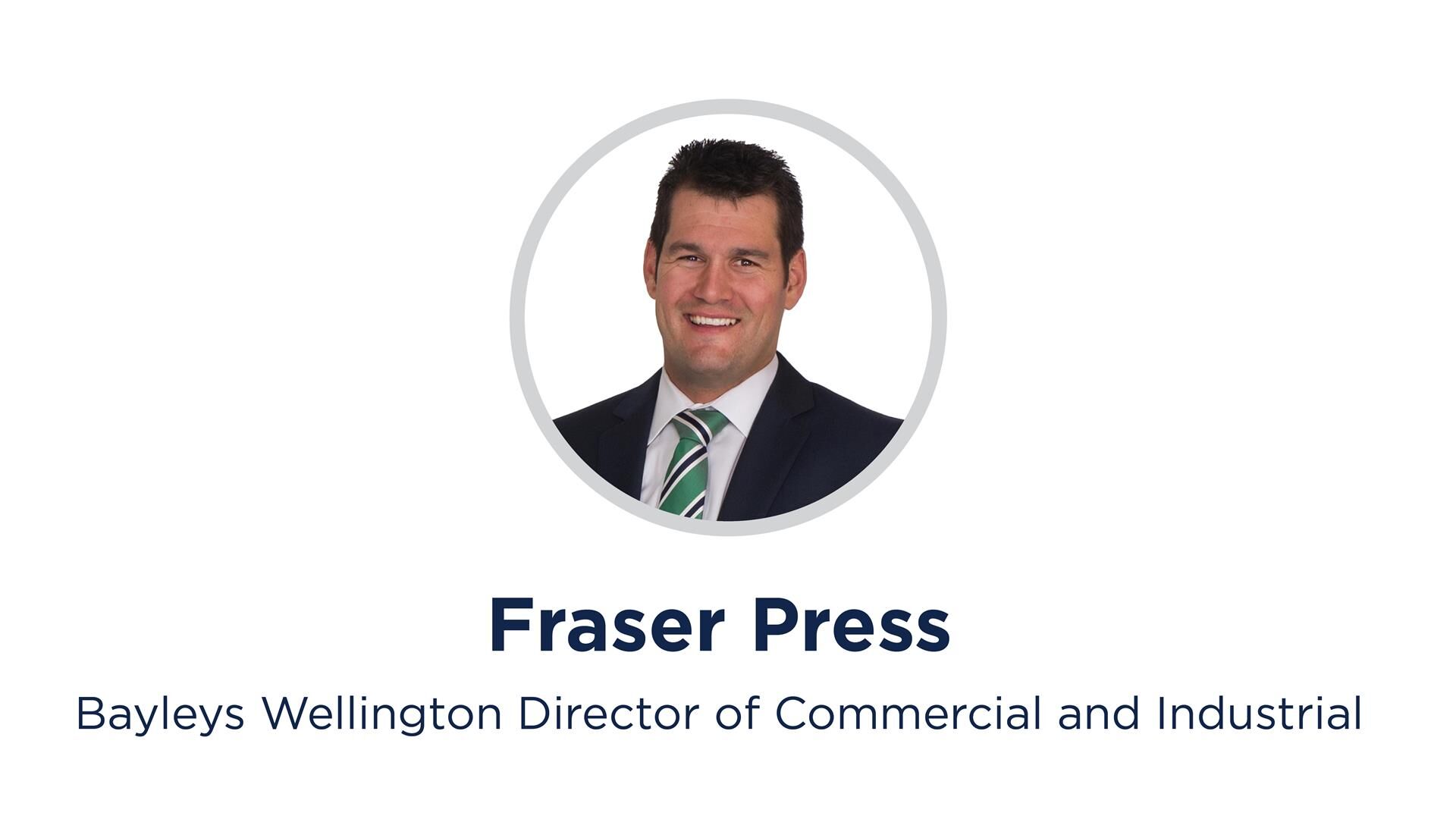 The city, once dubbed the "coolest little capital", has a population predicted to reach almost 300,000 by 2050 with an estimated 25 percent more people commuting to the CBD daily.
Wellington's other challenge lies in the little-to-no vacancy in central commercial and industrial space. Office vacancy in the city is at 5.89 percent while industrial vacancy is at a record low of under two percent.
Bayleys Wellington director of commercial and industrial Fraser Press says a predicted flood of vacancies post-COVID has not materialised.
"We've seen a lot of C-grade office buildings with low seismic ratings being strengthened and converted to residential. That change of use has actually made the pool of office stock smaller," he says.
Expanding government is also putting pressure on commercial space.
"The Government is just growing and growing. That's Wellington's commercial backbone – the Government, and then the consultants and businesses that feed off the Government," Press says.
There are new office builds underway in Wellington, such as Willis Bond's Site 9 development at Kumutoto Wharf and Newcrest's new BNZ building on Whitmore Street, but Press says that isn't yet opening up vacancy rates.
One development pipeline breathing life into the capital's CBD is Wellington City Council's (WCC) civic infrastructure programme. At the heart of that is Te Ngākau, the Civic Precinct, significantly impacted by the need for seismic strengthening or replacement which closed multiple buildings including the Town Hall, Civic Administration Building and Wellington Central Library.
The strengthening and refurbishment of the Town Hall is underway, the nearby Wellington Convention and Exhibition Centre is due to open in mid-2023 and the heritage St James Theatre will also reopen later this year after earthquake strengthening.
The council is making a record investment in water and waste infrastructure, including the construction of the giant Omāroro water reservoir in Prince of Wales Park, investment decisions are also due on treatment of sewage sludge, landfill extension, and waste minimisation.
Wellington mayor Andy Foster says Wellington's future looks bright.
"There is a huge amount of investment from both the public and private sector that's already underway or imminent. This will collectively result in a more resilient city capable of accommodating projected growth.
"If having cranes around the city is a symbol of good health, then Wellington is doing really well," he says.
Beyond earthquake strengthening and infrastructure, transport remains a key issue for the city.
WCC, Greater Wellington Regional Council (GWRC) and Waka Kotahi NZ transport agency, have kept it central to their strategic plans with the creation of Let's Get Wellington Moving (LGWM).
LGWM's function is to develop transport systems for the city that support growth, make it easier for residents to move around, while tackling carbon targets.
LGWM acting programme director David Dunlop says the programme represents a once-in-a-generation chance to shape Wellington's future, aligning transport with urban development, and moving more people with fewer vehicles.
"Moving more people with fewer vehicles will help meet our zero-carbon goals and create a better connected, more vibrant, and resilient city and region," he says.
Beyond central Wellington, Transmission Gully and the Northern Corridor will be a transformative piece of infrastructure for Wellington says Waka Kotahi regional maintenance and operations manager Mark Owen.
"It is a critical transport link to the lower North Island and key regional destinations, so a key benefit of these projects is that they will be better able to resist and recover from severe weather events, such as earthquakes, storms and flooding," Owen says.
Fraser Press sees the Transmission Gully opening as an important milestone for Wellington's development, potentially easing pressure on office and industrial space as businesses spread themselves out over the wider region, while still being able to access the city and its outbound transport hubs like the airport and port.
"It will be a crucial link for logistics and freight operators," he says, adding that Transmission Gully may ease demand for residential housing in the central city, by making more affordable housing located in satellite suburbs more accessible to commuters.