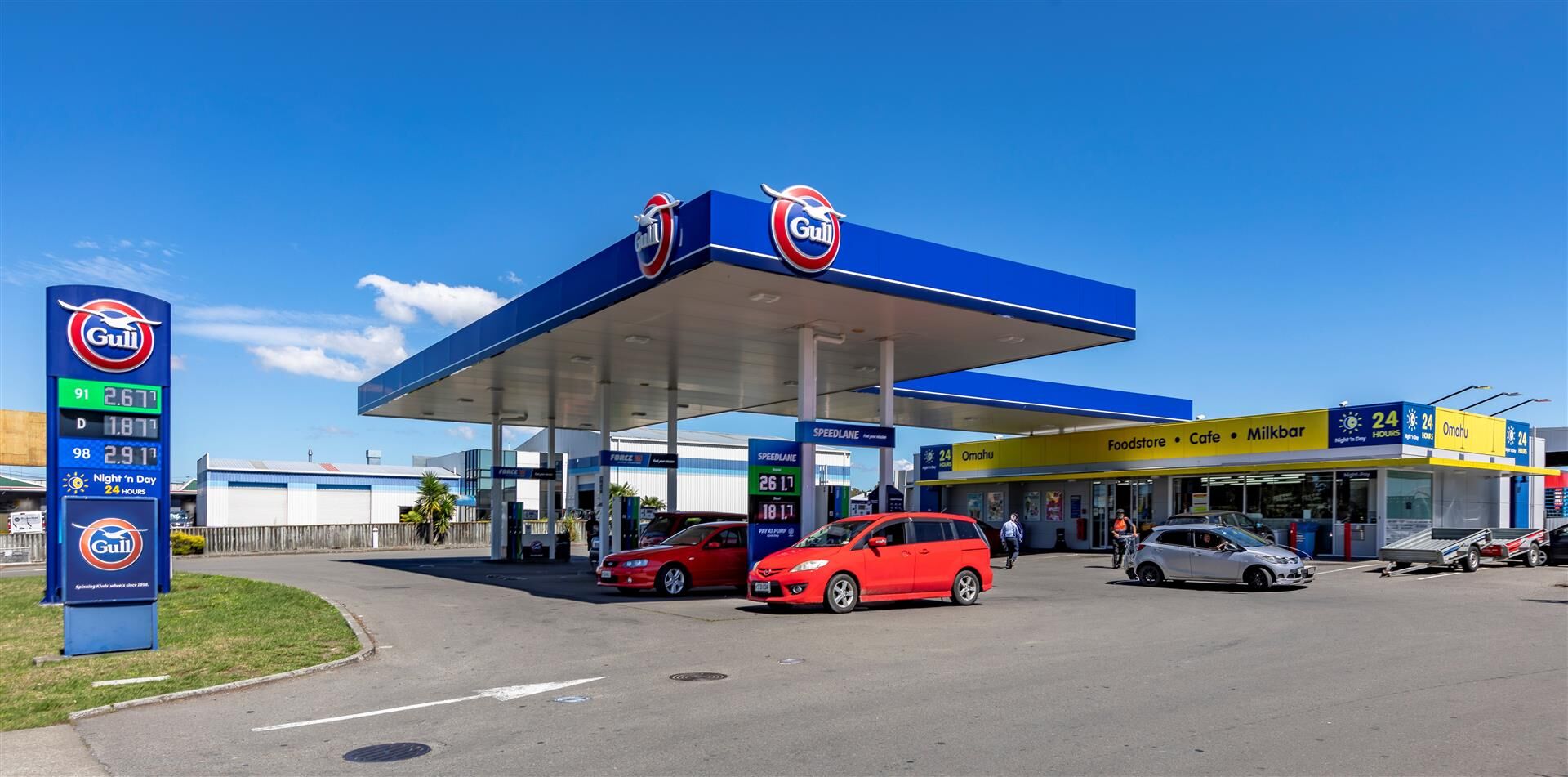 Agents Alan Haydock, Damien Bullock and Mike Adams of Bayleys Auckland Central say the service station assets are hands-off investments underpinned by favourable leases and provide good yield opportunity.
The service stations are located in Paihia, Dargaville, Hastings and Christchurch and all are positioned in high exposure areas with optimal access from main arterials.
They are to be sold by tender(s) closing 4pm, Tuesday 7th March, unless sold prior.
Bullick said with a range of current terms remaining of up to 10 years on the existing leases and rights of renewal extending the final expiry dates on two of the properties out to 2047 and 2057, it is clear that the tenants are comfortable with their business models and the locations work well for them.
"These are good sites with strong patronage and the fuel stations offer varying levels of retail and auto-service add-ons to extend their appeal," said Bullick.
"For an investor keen to spread activity across different regions, this is an attractive opportunity to have a foot in four towns or cities with properties that have established and proven occupiers.
"Equally, a smaller investor will see value in acquiring one or even a couple of these properties to kickstart or help consolidate their own portfolio."
As one of two service stations in the Bay of Islands' tourist town of Paihia, Caltex Waitangi operates from a 2,586sqm site at 10 Puketona Road directly opposite the town's only supermarket.
It has multiple fuel pumps under a forecourt canopy, a retail area, a tyre bay and workshop, with some residential accommodation on the upper level.
The property has 10 years left to run on its current 20-year lease and returns annual net income of $132,662 plus GST, with further rights of renewal out to 2057 and built-in growth via fixed increases.
Also in Northland is the Caltex service station at 1-9 Normanby Street, Dargaville, located on a high-profile 3,412sqm site corner site with prominent exposure to State Highway 12, and well-positioned to service the surrounding commercial, industrial and residential catchment.
Trading as Caltex Dargaville, the property is leased on a 10-year lease term, with further rights of renewal to 2047 and built-in rental increases.
The property returns annual net income of $158,326 plus GST and the service station offering includes convenience retail and a carwash facility.
Gull Omahu operates 24/7 from a 2,308sqm site at 814 Omahu Road in Hastings, just off the Napier/Hastings expressway that forms part of State Highway 2.
Offering a Night & Day retail space and a large canopied forecourt, Gull has nine years remaining on its 15-year lease term and returns current net annual income of $202,419 plus GST.
The only South Island property in the portfolio is at 208-212 Harewood Road, in the Christchurch suburb of Bishopdale where Z Bishopdale occupies a 2,530sqm dual access site 6kms north-west of the CBD.
This Z Energy service station is on a 6-year lease term from 1 October 2020 with a 6-year right of renewal taking the final expiry date to 30 September 2032, and returns $165,101 plus GST net per annum.
Click here for more information on the listing.