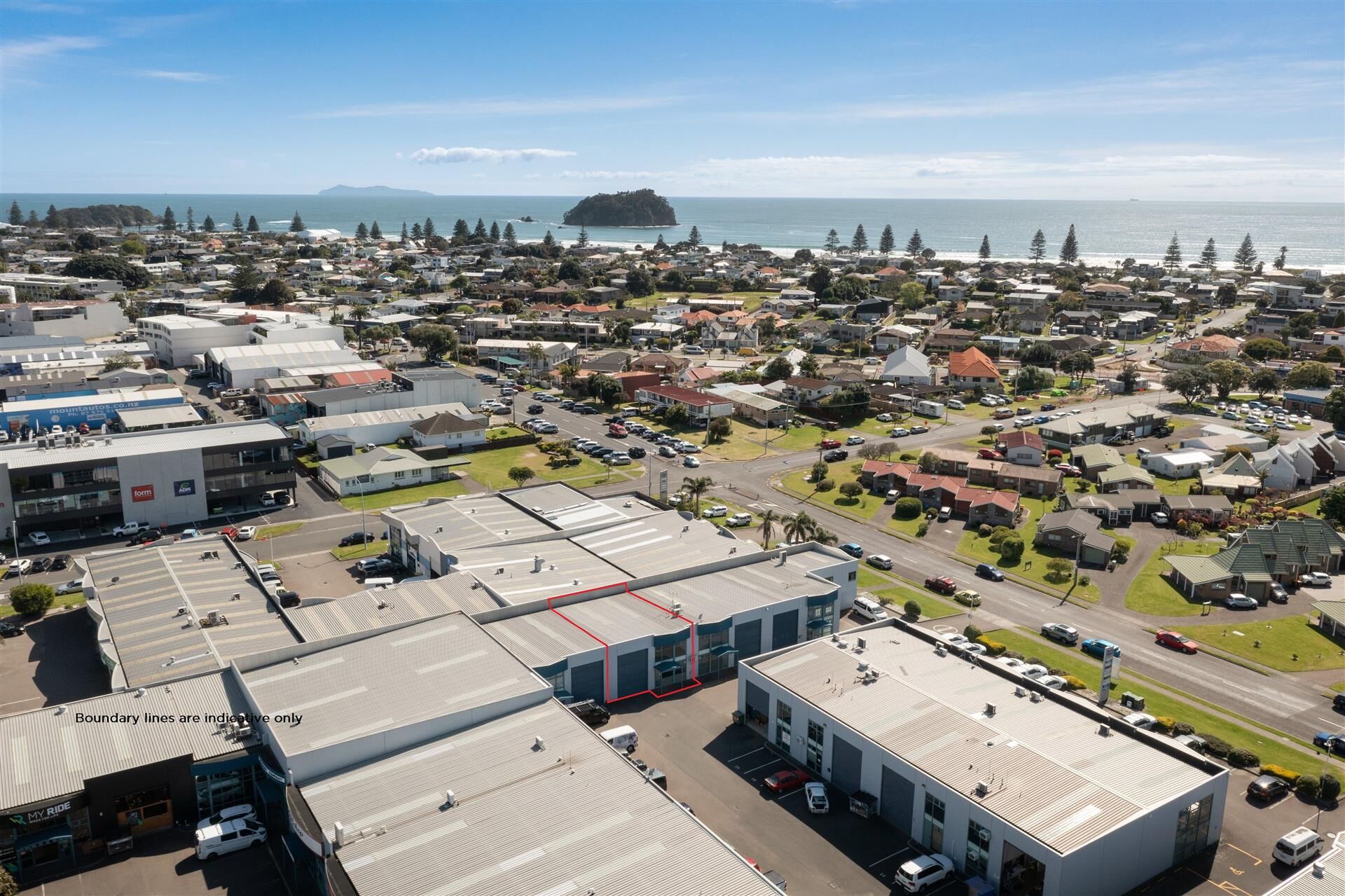 Small business operators and occupiers seeking high-quality, well-located ancillary storage continue to drive demand for compact warehousing and storage premises in Mount Maunganui.
Occupying a prime location, with dual access, on the edge of the greater Mount Maunganui residential area, and walking distance to the downtown precinct and beaches, the 170sqm (more or less) unit at 30 Tawa Street presents a desirable opportunity with broad appeal for a range of occupiers.
Bayleys Tauranga salesperson Myles Addington says the property is offered to the market at a time of strong demand for well-located 'lock-up-and-leave' units which appeal equally as accommodation for small business operators and passive storage for household items like goods and vehicles.
"Being accessible to the Port of Tauranga, container terminal, and Tauranga Airport, in addition to urban catchments and main arterial routes, the property has proven popular with purchasers seeking well-located accommodation in an increasingly tight marketplace.
"Small businesses are increasingly looking to upsize their storage requirements, and following difficulty with the global supply chain, they continue to seek extra space for storage of goods and materials.
"At the same time, industrial land values have surged across the region, and the comparative affordability of compact units under 200 sqm allows a broader spectrum of buyers to participate in a market experiencing rapid value growth," he says.
Addington is marketing the Tawa Street property with Bayleys Tauranga colleague Simon Maxwell. The property will be auctioned at 1:00 pm on Wednesday, 7th December 2022, at Bayleys' Tauranga auction rooms, 247 Cameron Road (unless sold prior).
Comprising tidy warehouse and office accommodation with a solid concrete tilt panel construction, long run iron roofing and translucent panels for good natural light, the property features one exclusive car park and shared use of 12 additional parking spaces.
Offices are located at the front of the unit over two levels, and the warehouse has a high roller door configured in an L-shape around the two levels of office space.
The office accommodation has full glass and aluminium frontage with weather protection from an entrance canopy over a separate pedestrian entrance door.
Amenities are located on the ground floor, and the mezzanine office/lunchroom features a kitchenette.
The warehouse roller door is in line with the driveway, allowing room for backing up and manoeuvrability for trucks, boats, caravans and campervans.
Bayleys Tauranga salesperson Simon Maxwell says the property's flexible configuration and industrial zoning lend itself to various uses, including storage, distribution, logistics, packaging, manufacturing, processing, engineering, and marine-related businesses.
"With multiple logistics depots and excellent connectivity to city infrastructure, rail, and arterial road links, including State Highway 2 – the location is absolutely prime.
"It is also positioned to benefit from the Bayfair State Highway 2 'flyover' due for completion next year, which will provide more expedient transit by separating state highway from local traffic."
Maxwell notes that across the region, vacancy rates for well-located industrial properties are near record lows, and the chronic shortage of land viable for development contributes to strong rental rates and owner-occupied appetites.
"Locally, the economic connectivity of the Golden Triangle is likely to see industrial supply remain tight until the pipeline of planned projects comes online over the next decade.
"Future projects are concentrated around Bay of Plenty as the import and export corridor of New Zealand, underpinning future opportunities for the new owner of this prime Mount Maunganui asset."
Click here for more information on the listing.