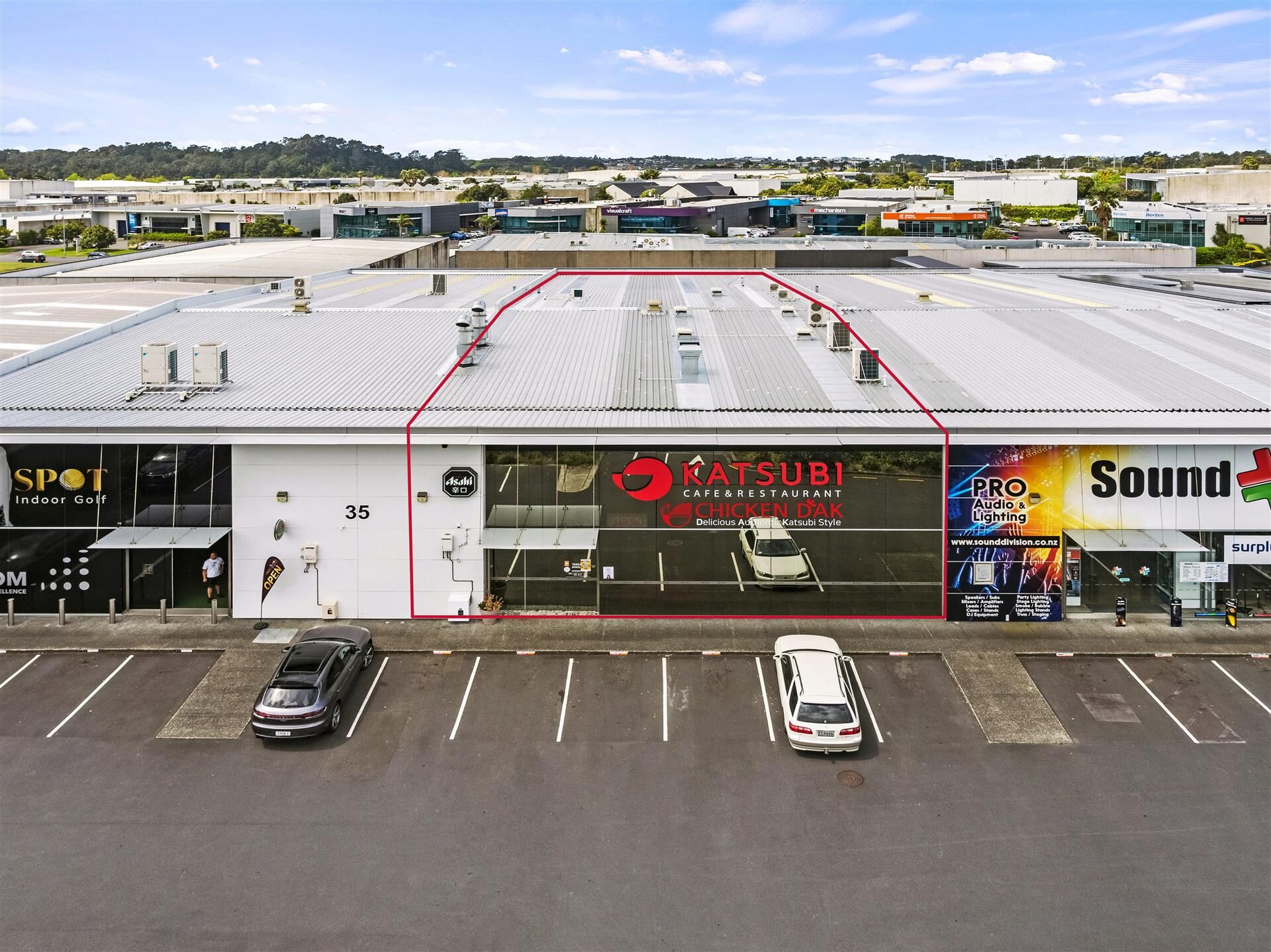 Posing an attractive passive investment opportunity, a versatile premises comprising a leading national food franchise's retail store, offices and manufacturing facility is expected to generate strong interest amongst bidders at auction.
Unit 3 at 35 William Pickering Drive in Albany is one of four industrial unit-titled properties within a modern complex featuring road profile to the major arterial linking Bush Road to Rosedale Road through the North Harbour Industrial Estate.
Bayleys North Shore salesperson Steven Liu says a growing national food franchise has occupied the property for two years, and there is an eight-year lease from June 2020 with annual reviews and three, four-year right of renewals in place.
The property returns $270,000 net annual rent plus GST.
"While the current owner of the building is divesting their property portfolio, the sale represents a significant opportunity for a hands-off investor to benefit from a strong lease agreement with an A-grade tenant for a functional property in a prime location."
Liu is marketing the property with Bayleys North Shore colleague Ranjan Unka, with an auction scheduled at 11:00 am on Wednesday, 7th December 2022 (unless sold prior).
In addition to a substantial floorplan, which provides for a wide range of commercial and industrial uses, the property features shared use of 20 on-site car parks - making it easy for daily diners to experience the brand's unique and modern twist on traditional chicken.
Liu says Katsubi has been operating for more than 20 years and currently has 21 locations nationwide with a view to further expansion and more openings across the country.
"With the premises operating as the franchise's headquarters, Katsubi has invested significantly in the fit-out and machinery for their operation, which manufactures high-quality products and bespoke supplies to its national network of stores.
"With fixed annual rental growth of 1.5 percent and market rent reviews every four years, in addition to a six-month bank guarantee and the business' scope for growth, the premises presents an exceptional opportunity to secure a quality investment occupied by a proven successful business.
"This well-performing hospitality operation has maintained a profitable relationship with shopping centre operator Westfield, which continues to open new expansion pathways, underpinning its attractiveness as a reliable tenant."
Ranjan Unka says commercial and industrial units in the wider Albany region have consistently proven popular with investors, buoyed by the area's reputation as the epicentre of business on the North Shore.
"Albany has experienced significant growth for almost two decades. Yet, despite new development there continues to be a well-documented shortage of quality stock available on the market for investors.
"Low vacancy rates and strong demand for commercial and industrial facilities are increasing competition for quality assets.
"This often results in multi-offer leasing scenarios between tenants as new developments focus on smaller units less than 250sq m. A lack of large land parcels primed for development across the region continues to constrain new large build supply.
"The scarcity of modern units with scale has seen benchmark yields hold stable despite recent interest rate increases. As a result, we expect the weight of capital-seeking placement will zero in on this extremely attractive offering.
"The owner's decision to take the property to auction demonstrates a clear commitment to letting the market establish value for undoubtedly a passive trophy investment that ticks a lot of boxes – including a strong tenant covenant, strategic location, growth and security," Unka says.
Click here for more information on the listing.