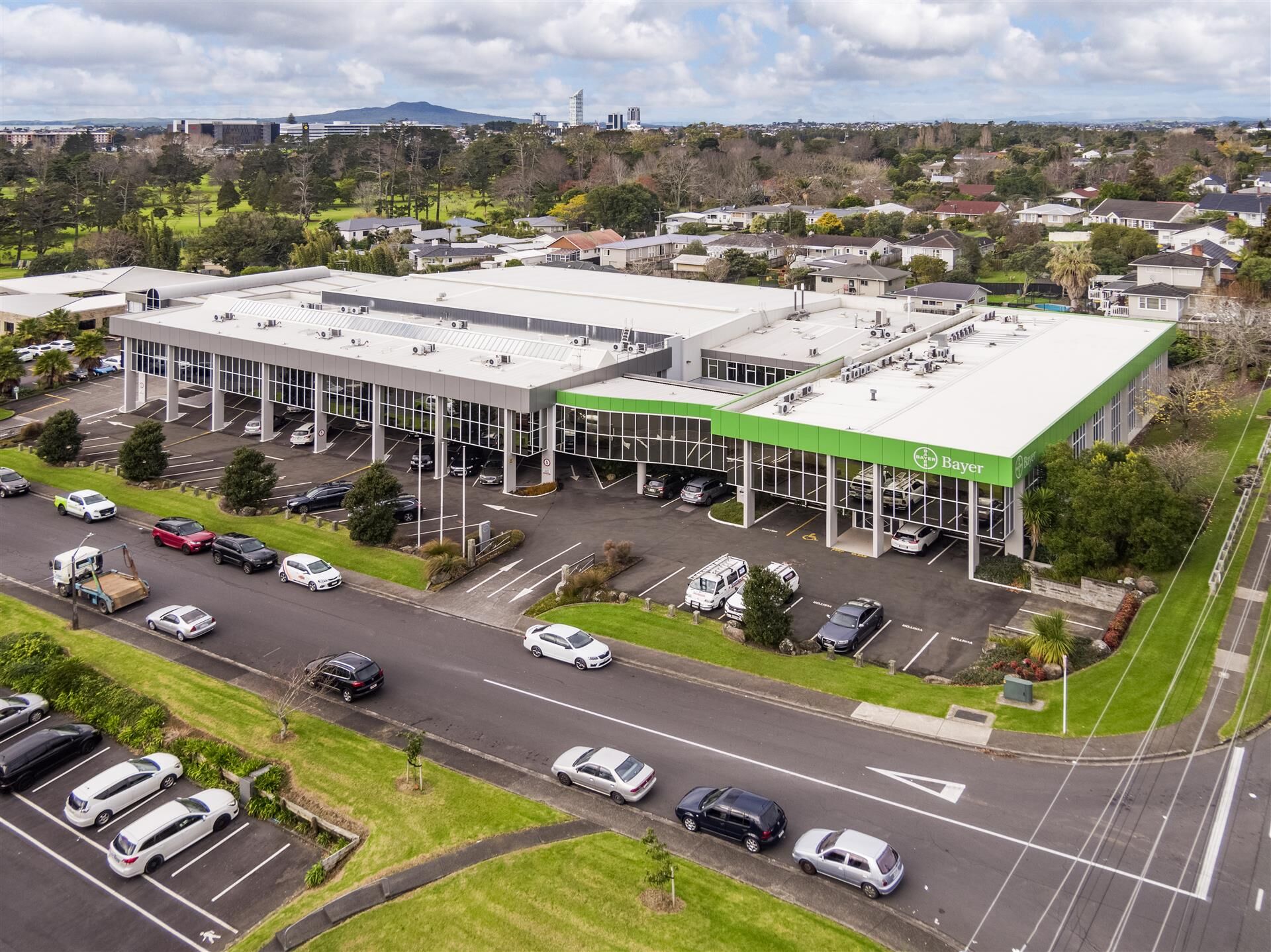 Big demand for vacant industrial premises is a feature of the North Shore property market at present.
A wide range of sales with vacant possession were among close to $65 million worth of transactions concluded in the last two months of 2019 in a very strong finish to the year by Bayleys North Shore Commercial.
More of the same is expected in 2020 on the back of continuing historically low interests, says General Manager Daniel Henderson.
Mr Henderson says purchasers of vacant properties include owners of tenanted properties taking profits and reinvesting in add-value opportunities that offer more capital upside, as well as developers and owner occupiers. "In particular, owner occupier demand has been very strong for some time now. There is still a good level of business confidence on the Shore and business owners are taking advantage of the current very low borrowing costs to acquire their own premises."
The largest sale, with vacant possession, involved the extensive land and building complex which has housed the New Zealand office of global health care and agriculture company Bayer for many years, at 1-3 Argus Place, Hillcrest (pictured above).
Comprising a 4,876sqm building on 7,634sqm of Light Industry zoned land, it has sold for a confidential price by Matt Mimmack, Laurie Burt, Ranjan Unka and Daniel Henderson with a 12-month settlement while the new owner occupier plans their relocation to the building.
The building currently contains Bayer NZ's administrative, research, warehousing, storage and despatch activities, which it is relocating. Mr Henderson says a unique aspect of the sale is that it also includes an extensive office fit-out, quality furniture, fixtures and fittings and warehouse racking.
Other industrial properties to sell with vacant possession have included:
• A 1,580sqm warehouse, building on a 3,189sqm site at 139 Wairau Rd sold by Ranjan Unka and Matt Mimmack in conjunction with Mike Adams of Bayleys central Auckland office for $5,000,000 to an add-value investor. The property, which has a seismic assessment of 30-34% of New Building Standard (NBS), was offered for sale or lease at an asking rental of $240,000pa. It has a Light Industry zoning with an identified growth corridor overlay which provides additional opportunity for large format retail. It was bought by an add-value investor.
• A high profile 3,744sqm Light Industry zoned site at 91 Fred Taylor Drive, Westgate, on the corner of Northside Drive, was sold for $3,180 000 by Michael Nees and Matt Mimmack. The property, which has a large yard area and a house converted for office use, was purchased by a landscape supplies company. Located on the periphery of the Westgate Town Centre, the site has longer term development potential.
• Two new industrial units offering high-stud warehousing and air-conditioned offices and showroom accommodation in a new Kea Property development at 3 Emirali Rd, Silverdale in the Highgate Estate business park sold to separate purchasers. A 314sqm unit with seven car parks was sold for $1,405,000 by Rosemary Wakeman and Matt Mimmack, while Matt Mimmack sold a 246sqm unit with four car parks for $1,150,000. Bayleys North Shore has been involved in seven of the eight sales concluded off the plans in this development.
• A 237sqm industrial unit in the North Harbour Industrial Estate at 237D Bush Rd, Albany, plus six associated car parks, sold for $1,500,000 through Matt Mimmack, Adam Watton, Rosemary Wakeman and Adam Curtis. Recently modernised by the previous owner occupier, it comprises 226sqm of warehousing and 190sqm of air-conditioned offices.
• A 354sqm unit built in the mid-1990s with eight exclusive car parks at 14 Vega Place, Albany sold for $1,208,200 through Laurie Burt and Mike Adams. It comprises 202sqm of offices and 152sqm of warehousing.
Bayleys North Shore agents Michael Nees and Damian Stephen have also been involved in the sale of two potential development sites in Burns St in central Takapuna to separate purchasers. A 1,040sqm rectangular site at 5 Burns St, (pictured below) on the corner with Byron St, sold for $4,005,000 including GST. It has a Terraced Housing and Apartment zoning, the highest density residential zoning under the Auckland Unitary Plan, with a 22.5m height overlay. Four residential tenancies across two large, two-storey dwellings are generating annual holding income of $111,280 gross.
A neighbouring 1,094sqm Burns St site in two titles, with the same zoning and height limit and with a resource consent for a seven-level, 42 apartment building, sold for $3,700,000 plus GST. The larger title of 762sqm comprises vacant land while the other 367sqm title has a three-bedroom home rented at $800 a week.