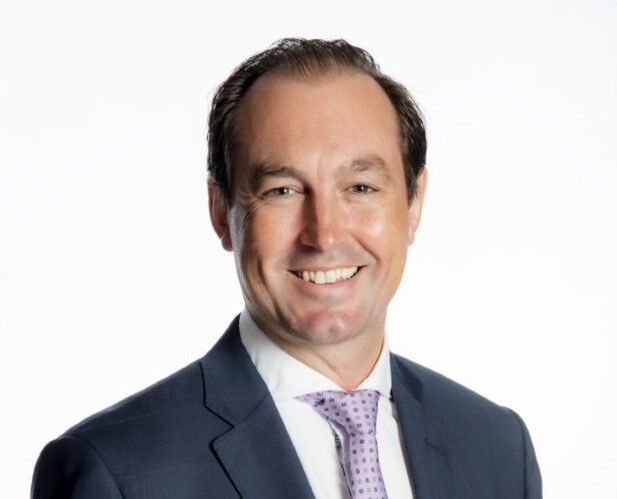 The new national occupier strategy and solutions business line provides expert consultancy, brokerage and market representation services for corporate and public sector clients that occupy real estate, but where real estate is not their core activity.
Services include all kinds of portfolio estate adjustments, with a key focus on commercial property lease transactions as well as the divestment and acquisition of real estate.
Bayleys national director commercial and industrial, Ryan Johnson says the provision of this market-relevant end-to-end client service for Bayleys' expanding network of occupier clients is an important evolution in the firm's commitment to the increasingly-sophisticated occupier market.
"Bayleys has identified a genuine market need for practically-applied expertise that solves our clients' most important property challenges and, with the widest national network of any full-service real estate agency, we can service requirements anywhere in New Zealand with an integrated approach.
"We can also leverage the experience and reach of our global real estate partner Knight Frank, and acknowledge the extraordinary success they have had in building an occupier strategy and solutions business which we form a genuine part of."
Matt Lamb, Bayleys national director commercial leasing says the strategic manoeuvre positions Bayleys as an industry frontrunner and provides the firm with a competitive market edge.
"In harnessing Steve's distinctive skill set and legal acumen, Bayleys' occupier strategy and solutions offering will have a pivotal role within Bayleys' extensive suite of commercial client services, propelling our growth, complementing our existing service lines and consolidating our market status even further," he says.
"This comprehensive new business line is tailored towards corporate entities and encompasses a complete suite of leasing services, delivering an all-inclusive solution for corporations in pursuit of top-tier professional counsel.
"I'm excited about the market potential we're unlocking as it allows us to service partial or complete outsourcing of an organisation's real estate functions, and lets us coordinate activities across single or multiple service lines nationally, to meet corporate needs for both domestic and off-shore clients."
In taking up the new position, Rendall says his accumulated skills and experience will help to provide dedicated corporate account and project managed solutions, focusing on strategy, market intelligence, commercial insights, and transactional advisory.
"Building on Bayleys' existing corporate and institutional real estate relationships, the occupier strategy and solutions division will concentrate on medium-large corporate and public sector entities that occupy real estate but who aren't experts in the property field," explains Rendall.
"These clients require specialist outsourced advice that solves their most complex real estate challenges, so they can focus on their core business. "Our service offering also includes in-depth current market data and insight, financial modelling and analysis, and a deep understanding of ESG principles in the New Zealand context. "Along with harnessing the skillsets and experience of key Bayleys' personnel in our 101-strong office network to add value across all sectors – office, industrial, and retail – I'm looking forward to further expanding the existing relationship we have with Knight Frank."
Rendall says Bayleys is in regular contact with Knight Frank colleagues in Australia, London, Singapore and throughout Asia-Pacific and takes a one-team approach to working with, and growing, its global client list.
Knight Frank's global head of occupier strategy and solutions, Tim Armstrong says the firm's guiding position is that "every occupier needs an adviser who sees real estate through their eyes".
"This partnership approach enables us to deliver evidence-based bespoke and intelligent solutions for our corporate clients," he says.
"Having a global service line that includes Bayleys' proven commercial capability and advantage – particularly within the Asia-Pacific region – benefits corporate decision makers and adds value to our relationship business model."
Lamb says the Bayleys-Knight Frank affiliation has provided guidance on workspace strategy to a variety of organisations including Sky TV, Tesla, DHL, and Warner Brothers.
"Now, with added depth, expertise and scope across all facets of our occupier services' operations, Bayleys is primed for growth."
Prior to joining Bayleys in January 2020, Rendall was a partner with prominent law firm Russell McVeagh in the real estate and construction team.
He has extensive experience advising on complex real estate transactions, including development, divestment, acquisition and construction, and has acted for numerous private clients and corporates such as Goodman, AMP Capital and Woolworths.