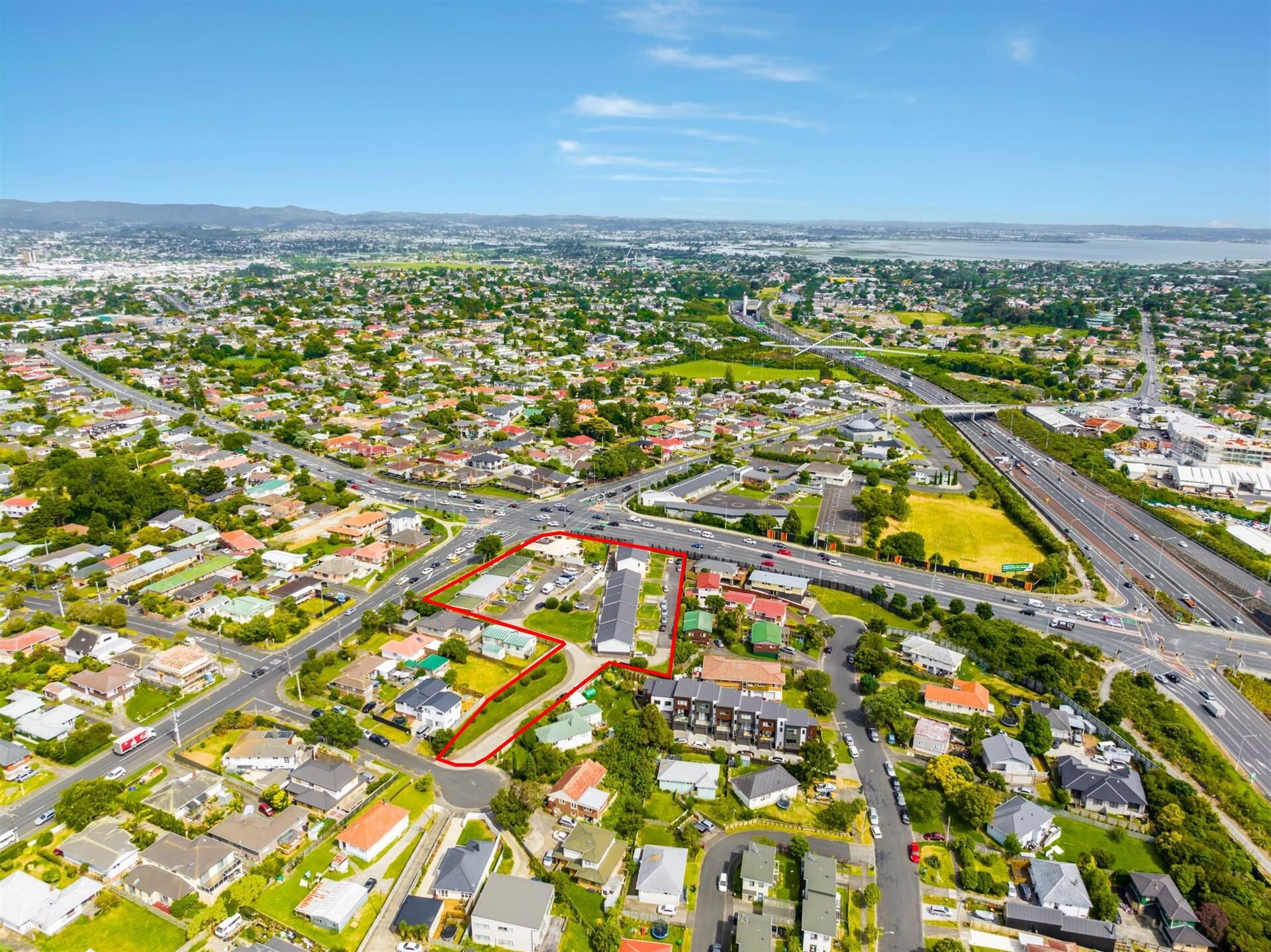 A substantial residential development site with holding income in the city-fringe suburb of Mount Roskill is positioned to capture significant value uplift as the region experiences a strong period of growth.
Comprising a combined 6,151sq m (more or less) across three separate titles at 308-320 Richardson Road in the city-fringe suburb of Mount Roskill, the property features a Residential - Terraced Housing and Apartment Buildings (THAB) zone - providing the greatest density and scale of development of all the Auckland Unitary Plan's residential zones.
In addition, the property currently returns annual rent of circa $320,000.
Bayleys Asian Markets salesperson Matt Lee says the location is superb – set in a high-growth area which will appeal to land bankers and developers. At the same time, an opportunity to collect income from existing tenants provides the benefit of multiple income streams as planning and development works are pursued.
"Current development dynamics, including pressure on supply chains, labour shortages, credit availability and equity requirements, have removed some heat from the market, allowing experienced developers to circle for opportunities.
"These players are focused on high-growth locations with good proximity to transport links, high-density provisions and existing residential catchments, which are projected to grow.
"Mount Roskill – circled by Mount Albert, Sandringham and New Windsor - ticks all the boxes here, being well-located between the Southern Motorway and Waterview Tunnel and poised to benefit substantially from the completion of new light rail between Auckland's City Centre, Mount Roskill and Mangere."
Lee is marketing the Richardson Road properties for sale with Bayleys One Tree Hill colleagues Jack Davies and Brittany Broadbent.
The properties will be sold together by tender closing at 4:00 pm on Wednesday 8th of March 2023 (unless sold prior).
The land parcel provides the new owner with the benefit of multiple income streams from 14 separate tenancies, which has become a valuable attribute for assets in a more challenging financial environment.
Mr Lee says that development opportunities the scale and aspect of the Richardson Road properties are rare, given a dearth of centrally-located development land and the fact they feature dual frontage and occupy a high-profile corner with Maioro Street– a busy intersection less than 200m from the Southern Motorway onramp.
In addition, the properties are close to a range of current and future planned amenities, including New World and Countdown supermarkets, a new luxury hotel, and Goodman's new industrial estate.
"Several high-quality projects are currently under development in the area, pointing to a robust local investment and market confidence in the regional growth trajectory.
"The 126-suite luxury SOHO Hotel is currently under construction nearby on Stoddard Road and is set for completion in June this year, while Goodman's planned industrial and logistics estate on Roma Road is set to add further to the local economy through employment and ongoing business use.
"At the latter, New Zealand Post has committed to a long-term lease over a new parcel processing facility, while fashion retailer Cotton On has made a similar commitment for the adjacent premises with two further warehouses planned and construction beginning shortly."
Lee highlights these substantial investments as evidence of the strong underlying fundamentals of the Mount Roskill locale, projected to record steep population increases over the next three decades.
"Demand for housing locally is exceptionally high, and the sale of the properties at Richardson Road represents an extraordinary opportunity to maximise major development potential around transport, logistics and residential amenities whilst collecting income from established tenants.
"In addition, there is a considerable land-banking opportunity for the long-term investor who prefers to purchase and hold to collect potential capital growth as land values across high-demand city-fringe locations rise in line with urban expansion and a continued demand for well-located housing," he says.
Click here for more information on the listing.