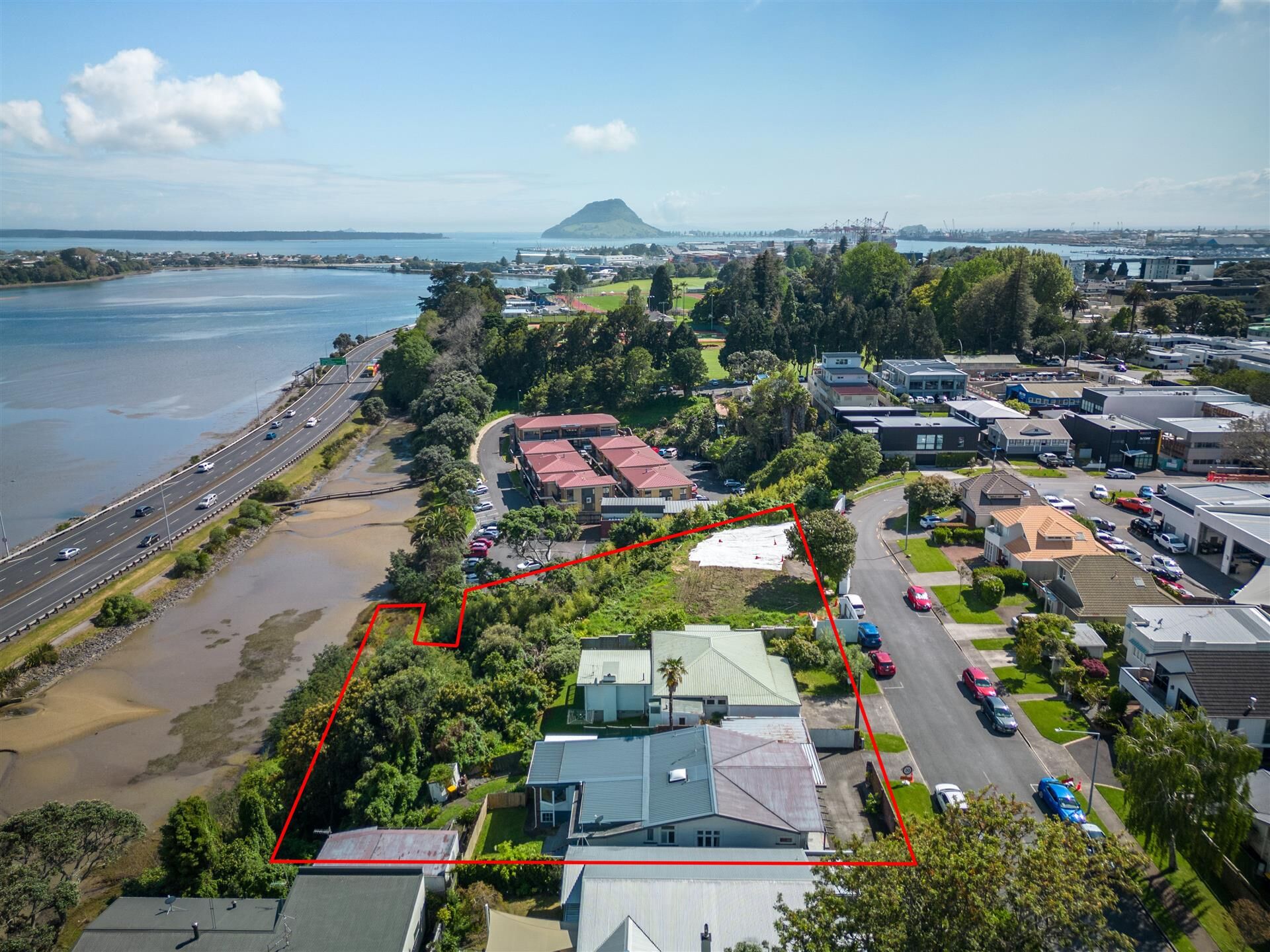 The four freehold titles for sale at 1-9 Selwyn Street offer a combined land area of more than 4,400 square metres. Positioned in a coveted intensive residential zone near Tauranga's CBD, the landholding offers a wide street frontage, excellent access to amenities and spectacular views over Tauranga Harbour and Mount Maunganui.
Bayleys Commercial Tauranga Sales Manager Mark Walton said the offering presented a highly attractive chance to secure a well-appointed site in the sought-after City Living Residential zone.
"An existing resource consent opens up the immediate opportunity to develop 24 luxury apartments on 1-3 Selwyn Street. The consent represents a significant amount of work already done and a major head start for any developer, who can draw on the extensive existing documentation and consultant reports.
"Alternatively, a buyer could seek to utilise the entire landholding and take advantage of the proposed High-Density Residential zone which will enable buildings of up to eight storeys, or 27 metres, subject to council consent," he said.
Walton said there was already an incredible momentum building in central Tauranga's growth and development.
"The Tauranga CBD Blueprint envisions exponential growth and transformation from 2022 to 2030. It includes 20 major catalyst developments that are committed to before 2030, underpinning $1.5 billion in investment in the city centre and laying the foundation for further opportunities.
"Together with central Government's directive to boost housing supply and density, these factors present buyers of the Selwyn Street landholding with a unique chance to help define Tauranga's future," Walton said.
Launched this year by economic development agency Priority One, the CBD Blueprint was hailed as a landmark moment for Tauranga, representing New Zealand's largest current CBD redevelopment.
Key developments include a range of residential and commercial buildings, the new Tauranga District Court and the proposed projects included in the refreshed masterplan for the civic precinct – Te Manawataki o Te Papa.
The freehold landholding at 1-9 Selwyn Street, Tauranga, is being marketed for sale by Walton and colleague Ben Hoskin of Bayleys Tauranga.
It is being offered by deadline private treaty closing on Thursday 8 December, unless it is sold prior.
Hoskin said the property for sale consisted of four titles with a combined land area of 4,455 square metres.
"This property is one of the largest high-density residential development sites in central Tauranga.
"With a potential building height of eight storeys or 27 metres, there's a superb opportunity to capitalise on water views west over Waikareao Estuary to the Kaimai Ranges, north over the inner harbour towards Mount Maunganui and east over the CBD to the inner harbour," Hoskin said.
The property's wide frontage to Selwyn Street and CBD-fringe location lent strong weight to its residential development potential, he said.
"The city centre is within 500 metres and the site is handy to parks, sports grounds and attractive green spaces at the Tauranga Domain and the Waikareao Estuary Walkway. Quality retail and food and beverage offerings and all the amenities of the CBD are within a short walk.
"Public transport links are nearby, as are arterials Cameron Road and Takitimu Drive/State Highway 2, facilitating convenient connections across the city.
"As well as being underpinned by these attractive locational factors, an intensive residential development on the Selwyn Street land will align with both local and central Government imperatives to tackle housing shortages and foster growth.
"As such, this represents a nationally significant opportunity to help shape the future face of New Zealand's fastest-growing city," said Hoskin.