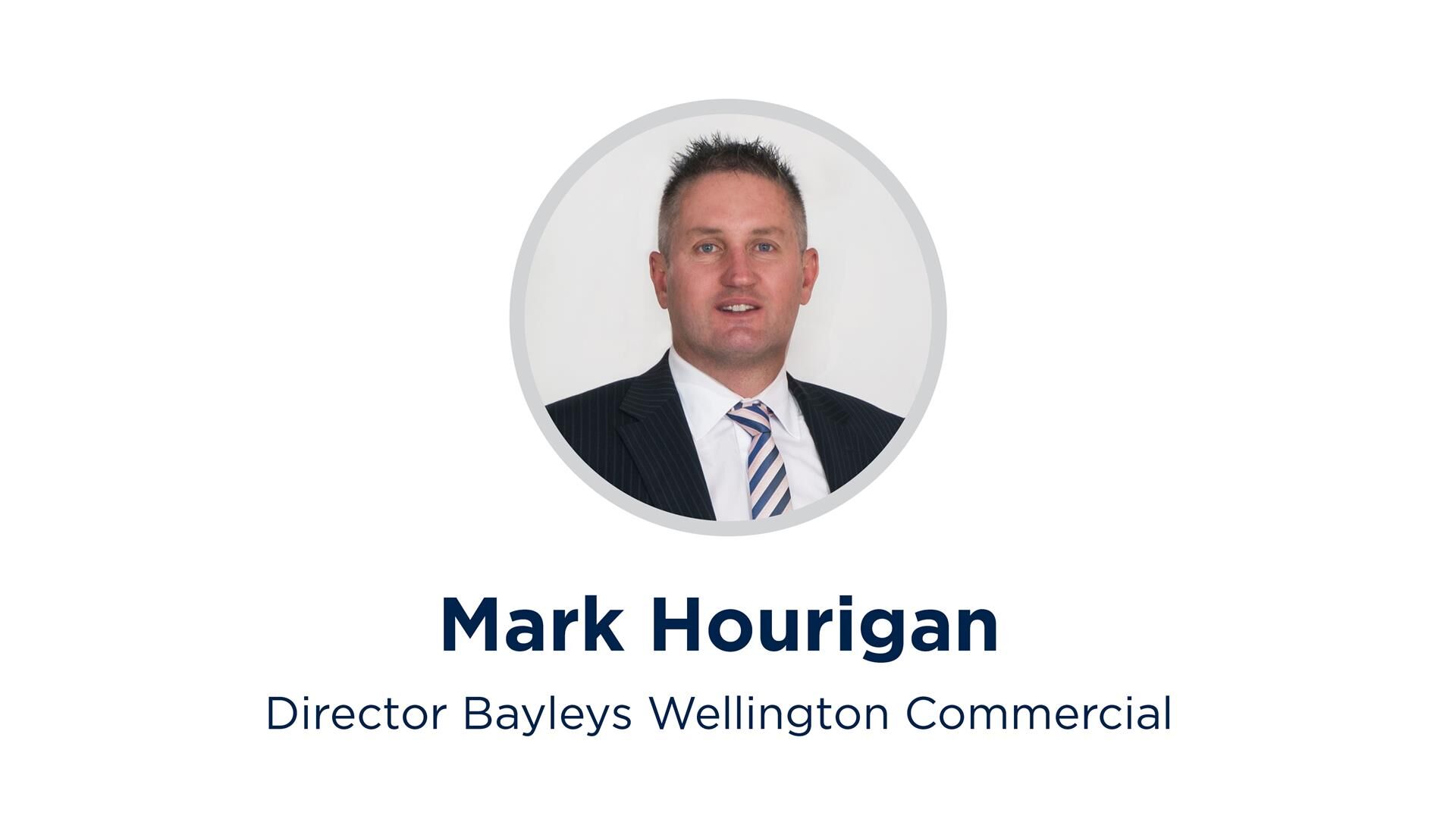 Industrial property has maintained pole position in the commercial hierarchy throughout the pandemic, largely supported by escalating e-commerce behaviours and the market's response to this.
Also helping it retain its market status is the growing demand for 'just in case' logistics and storage space given supply chain uncertainties.
Mark Hourigan, director Bayleys Wellington said the latest Bayleys' insights and data report for Wellington confirms that industrial space is being fiercely contested by both buyers and occupiers and supply is falling well-short of demand.
"In 2021, the overall vacancy rate for industrial property for Wellington (excluding Upper Hutt) was just 1.34 percent – that's an 82 percent decrease on vacancy rates seen in 2011 and 2012.
"The squeeze is particularly pronounced in Porirua and Lower Hutt where vacancy sat at 0.3 and 0.4 percent respectively, with Grenada next to feel the pressure at 0.9 percent.
"The development pipeline is selling down quickly with a surge of purpose-built industrial unit complexes being quickly snapped up by proactive owner-occupiers and investors, however there is a glaring shortage of large scale industrial-zoned development land which is difficult for bigger occupiers looking to relocate or expand.
"The lack of suitable development sites continues to be a key constraint in delivering new centrally-located industrial assets for Wellington but looking at the national picture, the capital is certainly not alone in this."
With a range spread of 4.5-5.75 percent, benchmark prime industrial yields for Wellington were only marginally higher than those being realised in the saturated Auckland market, however Hourigan said these could stabilise this year.
"Rises in wholesale interest rates are expected to result in a stabilisation of industrial property yields during 2022, with investors likely to become more selective on assets to protect their return.
"What we can't underestimate is the weight of capital seeking to invest in the industrial sector with listed and institutional entities and syndicators vying for opportunities.
"This could balance the impact of interest rates on the sector when viewed as whole."
Strong demand and perennially-low vacancy rates are likely to pull benchmark rents upwards, and for new developments already underway or on the drawing board, higher rents will likely be needed to ensure projects remain feasible.
"Labour shortages, the rising cost of compliance, wage growth, construction material scarcities and sticky supply chains will all impact on a project's viability so we'd expect rents for new-builds to rise as a result."
Demand for logistics and distribution warehousing driven by the rapid growth of e-commerce continues to define the industrial market.
"A standout example is NZ Post's new Wellington Super Depot in Grenada which is on track to open this financial year as part of its 10-year strategy to increase parcel processing capacity," said Hourigan.
"As the core city in the lower North Island, Wellington has big boots to fill in the distribution and logistics arena and heavyweight occupiers are already positioned in the optimal spots with the region's key precincts largely at capacity."
Hourigan said new industrial micro-hubs – such as Imperial Park that is emerging on the former Imperial Tobacco site in Petone, and Tākapu Rise in Grenada – are meeting a strong gap in the market.
"Small-medium occupiers are well-catered to by these master-planned industrial developments that offer accessible and well-priced units of 50sqm-250sqm in areas with good arterial links, high levels of amenity, and close to residential catchments.
"The face of industrial property is changing and it has largely shrugged off its gritty legacy, replaced by good-looking, well-designed buildings that work for today's occupier business models."
High seismic strength remains critical for investors looking to achieve good yields, with a recent detailed seismic assessment (DSA) essentially a non-negotiable when potential purchasers undertake due diligence.
"Lenders and other stakeholders are staunch about seismic integrity and we're finding that pre-2017 reports are often rejected," said Hourigan.
"Since the 2016 Kaikōura earthquake, seismic ratings have determined the perceived quality of a building and that's often been to the detriment of secondary grade industrial property where the rents might be lower, but the potential risks to staff, higher."
"This requirement for stringent seismic thresholds to be met, coupled with the scarcity of available property stock, may see a drift northwards from Wellington city away from the traditional precincts with the Kāpiti Coast likely to be next cab off the rank in the broader region."
To download a copy of Bayleys' Wellington Industrial 1H 2022 insights report, go to