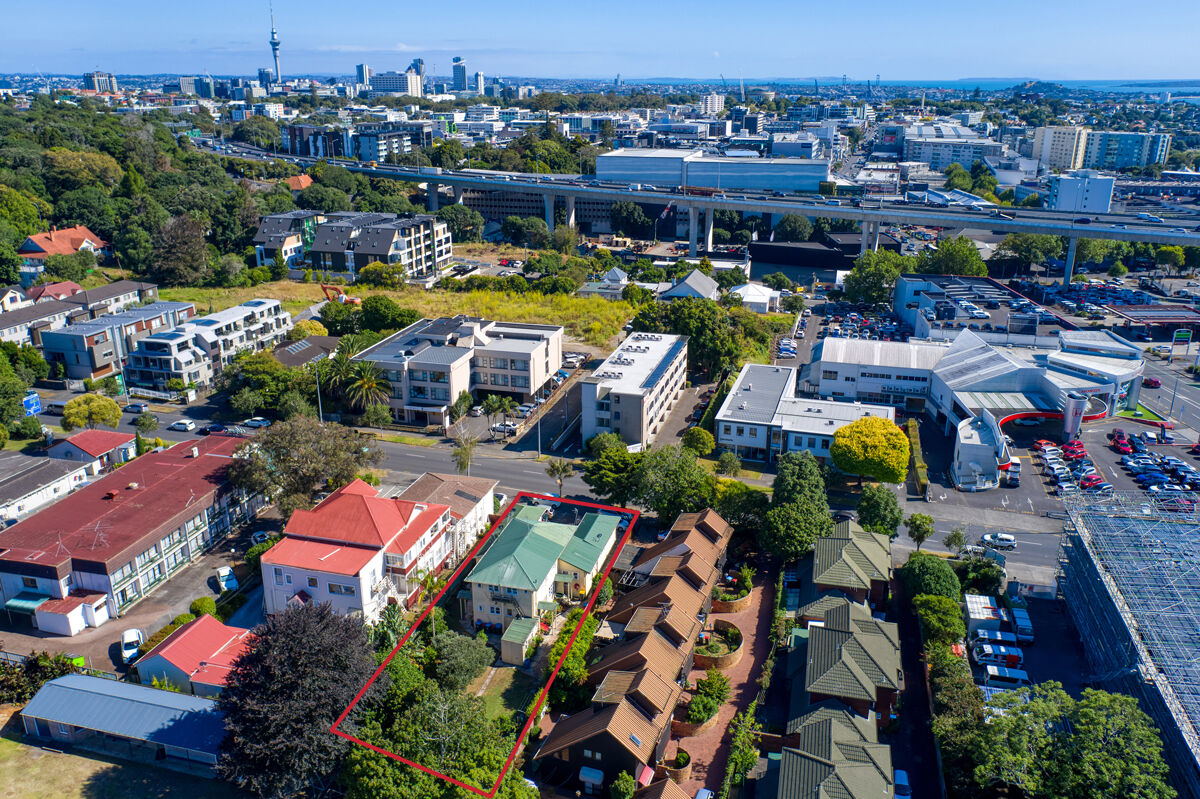 Bayleys Real Estate is offering 8 Alpers Avenue, Epsom for sale by way of auction, unless sold prior, at 11am Wednesday 16th March at Bayleys House, 30 Gaunt Street, Auckland.
The property is the school zone for Auckland Grammar and Epsom Girls Grammar Schools, and is strategically positioned in several major Auckland amenity areas including Newmarket, motorway interchanges, Auckland Hospital, the central city, and the recently completed Westfield Shopping Centre just a short walk away.
A single standalone building on the site contains six individual residential tenancies and returns approximately $102,960 a year.
"A buyer can enjoy the income from the tenancies while planning redevelopment, land banking or adding value," Bayleys Auckland senior commercial broker, James Were says.
He is marketing the property jointly with Bayleys senior commercial broker Phil Haydock and residential sales specialist Wei Wei Elder.
"One of the biggest attractions of this property is the prestigious Epsom address. Epsom is one of Auckland's oldest and most sought-after suburbs," Haydock says.
"It is situated in a highly convenient position on Alpers Avenue, which is a connecting road between the intersection with Broadway and Manukau Rd and Gillies Ave, as well as excellent motorway access," Elder says.
The property is also close to St Cuthberts and Diocesan School for Girls.
Surrounding developments include larger standalone homes as well as multi-unit residential, retail and commercial offices.
Constructed during the 1950s, the property is made up of six, one-bedroom residential flats. Each flat is self-contained with its own access. Four of the flats are on the ground floor with two above.
A shared washroom and storage area is located on the back end of the property along with a new fire escape. Each residential unit has a car park at the front with access off Alpers Avenue.
The total floor area is approximately 245sqm on a land area of 822sqm, providing significant development opportunity.
Zoned Residential - Terrace Housing and Apartment Buildings, which is a high-intensity zone enabling a greater intensity of development than previously provided for.
The zone provides for the greatest density, height and scale of development of all the residential zones. Buildings are permitted up to 16 metres or between five and six storeys subject to council consent.
Click here for more information on the listing.