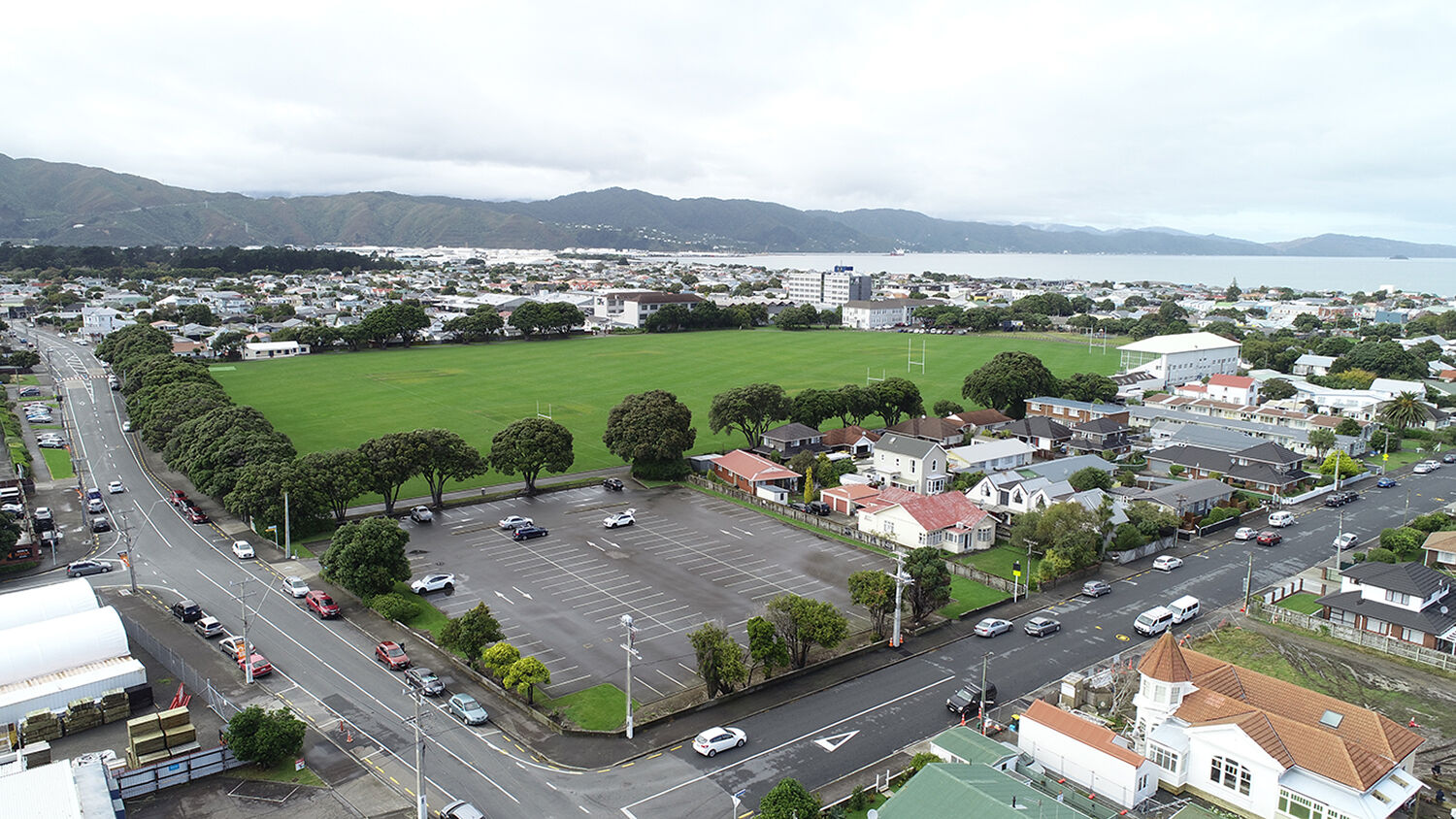 The more than 4,200-square metre vacant freehold site at the corner of Udy and Britannia Street is being offered for sale as surplus public works land.
Its location at the Recreation Ground's northwest corner, near the Jackson Street entertainment strip, supermarkets, bulk retailers and key regional transport links, gives it exceptional credentials to support future housing.
Currently zoned General Residential, the proposed Hutt City Council plan change 56 is set to heighten this potential by opening the way for high-density development with townhouses or an apartment complex of up to six storeys, subject to planning permission.
The freehold property at 10 Udy Street, Petone, is being marketed for sale by James Higgie and Ethan Hourigan of Bayleys Wellington Commercial and Industrial.
Sale is by way of a tender closing on Wednesday 10th May.
Higgie said the site consisted of some 4,279 square metres of flat, freehold land with a sunny northwestern aspect.
"The property is more or less rectangular with road frontages of approximately 70 metres to Udy street on its northern boundary and 50 metres to Britannia Street on its western boundary.
"Starting life as eight residential lots, it was redeveloped around 1970 by WelTec to provide prefabricated teaching facilities. About 15 years ago, the improvements were removed and the site was turned into sealed car parks for approximately 150 vehicles.
"Following the emergence of Covid-19 it became a testing site, but it now sits vacant awaiting its next incarnation," said Higgie.
The presence of the existing marked car parks offered a potential holding income for a new owner, while they explore development options, Higgie said.
Hourigan said Hutt City Council's District Plan Change 56 was designed to incorporate new Government rules for higher-density housing.
"A new High-Density Residential zone proposed under the plan change will, subject to planning permission, provide for a residential project of up to six storeys at the site, being within the designated area within 800 metres from the Petone commercial centre and train stations.
"Any new development here will take shape within a residential enclave that is an eclectic mix featuring century-old cottages, ownership flats and new off-the-plan purpose-built townhouses.
"Future residents at the Udy Street site will benefit from its position within easy walking distance of Jackson Street, home to numerous cafes, restaurants, bars and boutique shops. The area is also well served with supermarkets and bulk-retail outlets such as Mitre 10, The Warehouse and Kmart," Hourigan said.