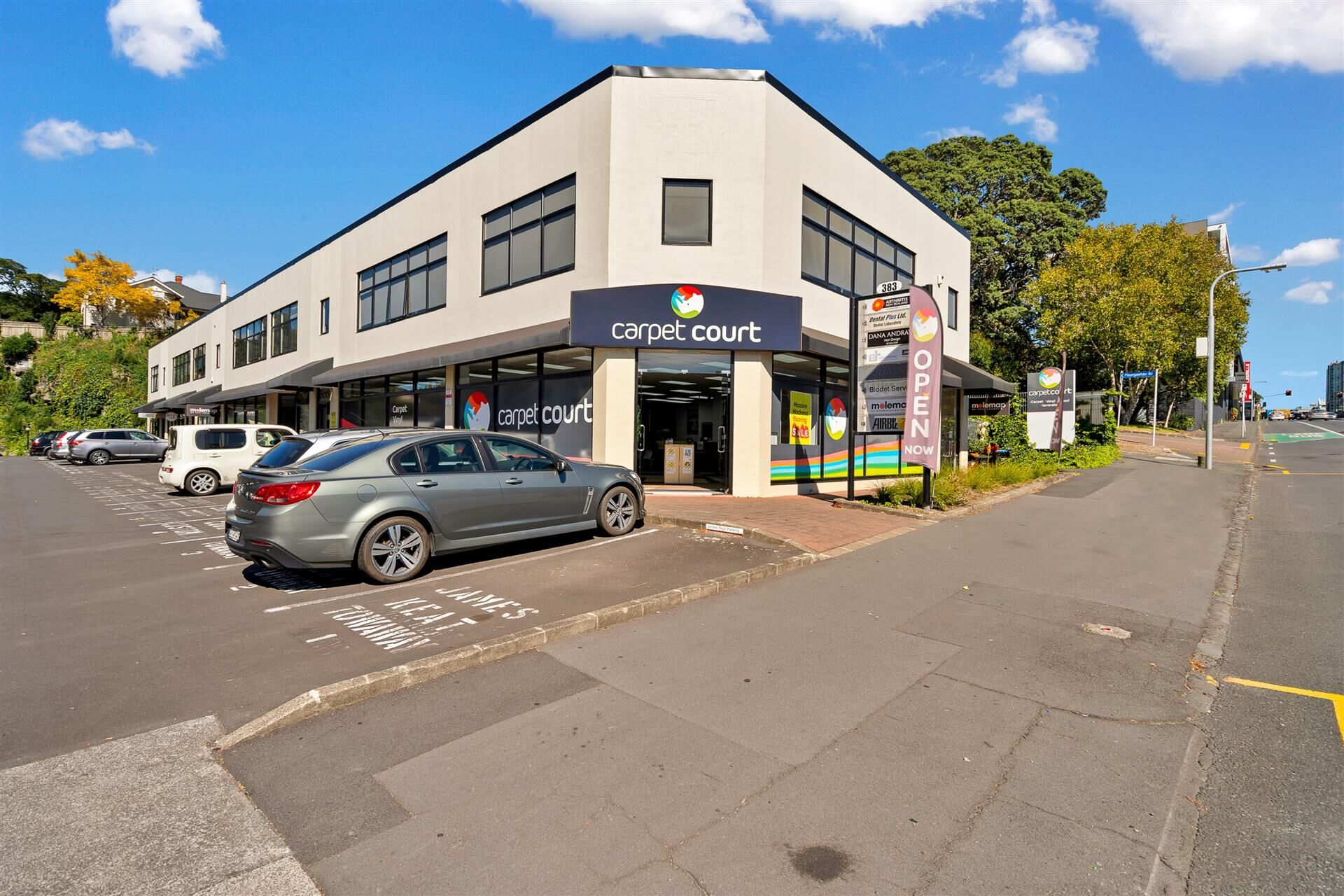 The self-contained first-floor office sits in a corner position within a multi-unit commercial complex on busy Khyber Pass Road.
Its flexible zoning and configuration is expected to give the property wide appeal among owner-occupiers, investors and tenants in a suburb with a burgeoning status as a city-fringe office location.
The Khyber Pass Road site also benefits from its position close to Broadway, Auckland Domain, key transport links and the popular eat-shop-play heart of Newmarket, including the new Westfield shopping centre.
Unit 11, 375-389 Khyber Pass Road, Newmarket, Auckland, is being marketed for sale or lease by deadline private treaty closing on Tuesday 26 April (unless sold or leased prior), through Bayleys Auckland Central.
Salespeople Ben Wallace, James Were and Phil Haydock said the offering consisted of a freehold strata-titled unit of some 226 square metres with six car parks.
"The unit, as currently configured, offers an efficient open-plan workspace, a generous boardroom and a meeting room," said Wallace.
"This is a highly functional space with a generous stud height and excellent natural light. The unit is fully self-contained with modern kitchen and bathroom facilities.
"The site is very accessible, with dual access presenting opportunities to create multiple tenancies or to have separate entrances for staff and clients," said Wallace.
Built in the mid-1990s, the office forms part of an 18-unit complex on a large mixed-use site of 3,955 square metres with access off Khyber Pass Road and McColl Street.
Other occupiers include national flooring retailer Carpet Court, a law firm, an electronics business, a self-storage facility and a real estate agency.
Were said the sale came as Newmarket was experiencing a boom as a city-fringe alternative to the CBD as a commercial office location.
"This area of Newmarket has seen a number of noteworthy commercial developments, including offices housing Mercury Energy, Vector, Fuji Xerox and, opposite the site for sale, the University of Auckland's Newmarket Campus.
"Developers Mansons TCLM are doubling down on this suburb with their new six-green star rated, six-level premium office-retail complex at 110 Carlton Gore Road, due for completion this year.
"The prized 'double grammar' zoning for entry to Auckland Grammar and Epsom Girls Grammar schools make it a highly sought-after location for residential development too," said Were.
Haydock said Auckland Council had identified Newmarket as a centre for strategic growth and intensification.
The Khyber Pass Road site is Zoned Business – Metropolitan Centre, which applies to centres which are second only to Auckland's CBD in scale and intensity.
"This recognizes Newmarket's role as a focus for commercial growth and development, served by a hub of high-frequency transport.
"The zone provides for diverse activities ranging from commercial and high-density residential, to leisure, tourist and civic services with building heights of up to 72.5 metres," Haydock said.
Click here for more information on the listing.