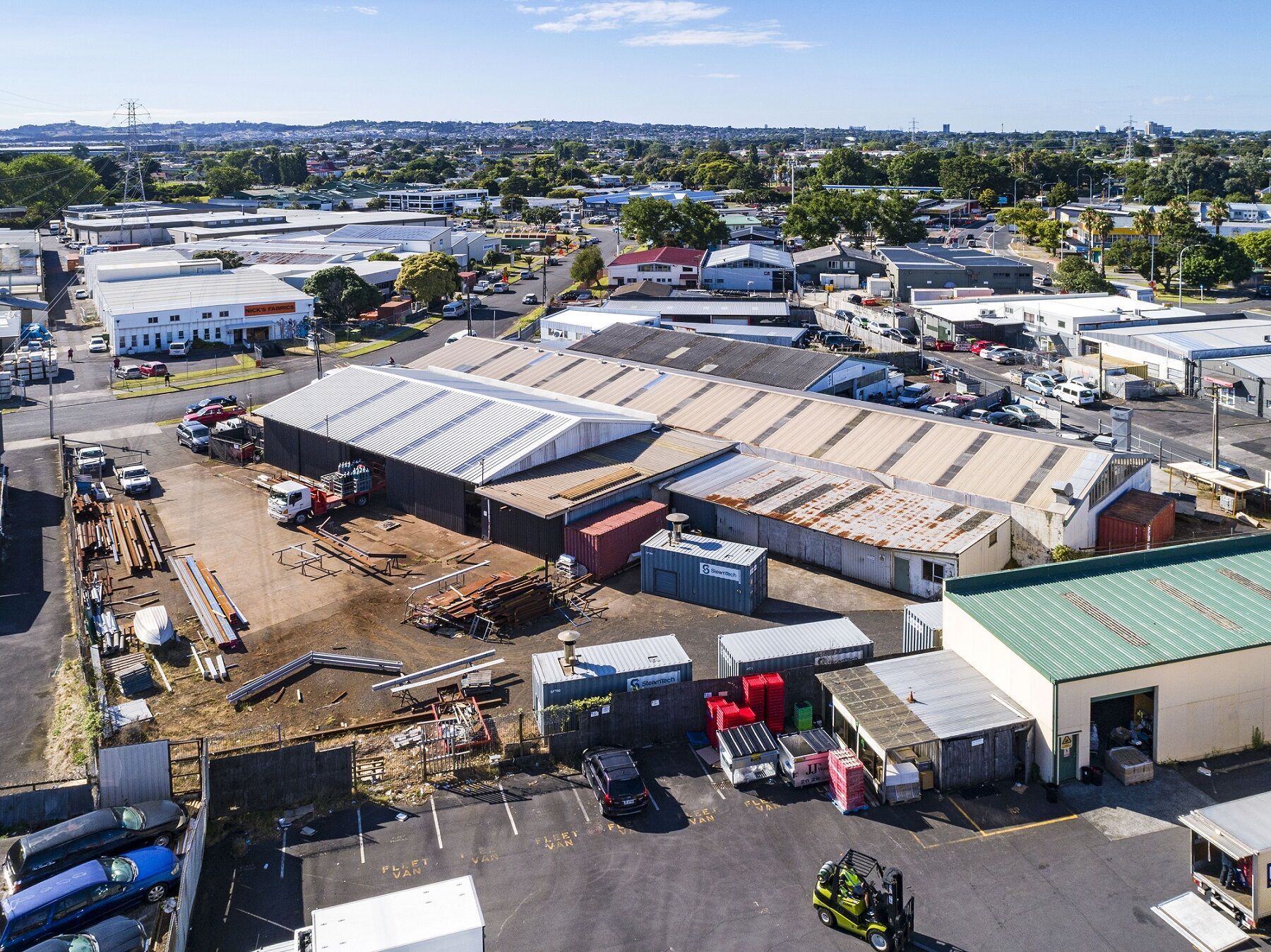 With a longstanding tenant and future options to add value or redevelop, the site in a light industrial precinct on Lovegrove Crescent is seen as an ideal entry-level add-value industrial investment.
Its listing comes as research by Bayleys Real Estate points to strong competition for industrial assets in the city, fuelled by an influx of new buyers chasing yield in response to regulations imposed on residential property investment.
The study labelled the industrial market a 'superstar' thanks in part to growing demand for property to fulfil a COVID-fuelled surge in online shopping. With Kiwis spending more than $6 billion online in 2020, these trends helped drive Auckland industrial vacancy to a near-record low of 1.62 percent last year.
The freehold land and buildings at 10 Lovegrove Crescent, Otara, Auckland, are being marketed for sale through Bayleys South Auckland industrial sales specialists Nelson Raines and Tim Bull. Sale is by way of an auction on Tuesday 15 March, unless it sells prior.
Raines said the offering consisted of an approximately 690 square metre single-storey building plus yard and parking areas on some 2,329 square metres of land.
"With an expected 'entry-level' price point, this site represents one of the best opportunities on the market to secure a fee-simple, no-frills industrial asset with options galore.
"Clear-span warehousing and workshop areas make up some 551 square metres of the building, with a further 143 square metres containing office accommodation, amenities and mezzanine areas.
"Together this makes for a hardworking, functional workspace. The site provides a wide frontage onto Lovegrove Crescent and rear access to Kelpie Lane. This allows a full drive-through site in what is an understated yet incredibly cost-effective and user-friendly light industrial precinct," Raines said.
Established tenant Otahuhu Welding Limited provides a net holding income of $72,000 plus outgoings and GST per annum.
"With final lease expiry in late 2023, this gives a new owner options to invest and add value, redevelop or occupy.
"A low site coverage of under 30 percent means there is a significant opportunity to unlock unrealised potential and maximise future rental income," said Raines.
The Lovegrove Crescent site forms part of the Business – Light Industry zone under Auckland's unitary plan. The zone supports industrial activities that do not generate objectionable odour, dust or noise.
Bull said this permitted smaller-scale activities in areas such as manufacturing, production, logistics, storage, transport and distribution.
"Nearby occupiers are engaged in a rich mix of business activities, from freight and transport to automotive services, furniture and building supplies and the provision of fabric and textiles.
"Strategically located about a kilometre from the Southern Motorway's East Tamaki Road interchange, the Lovegrove Crescent property enjoys efficient access to the motorway network.
"The site is conveniently positioned within about a 15-minute drive of both the industrial hub of Highbrook Business Park and Manukau city centre. It's also handy to the significant amenities available in the Botany and Ormiston town centres," said Bull.