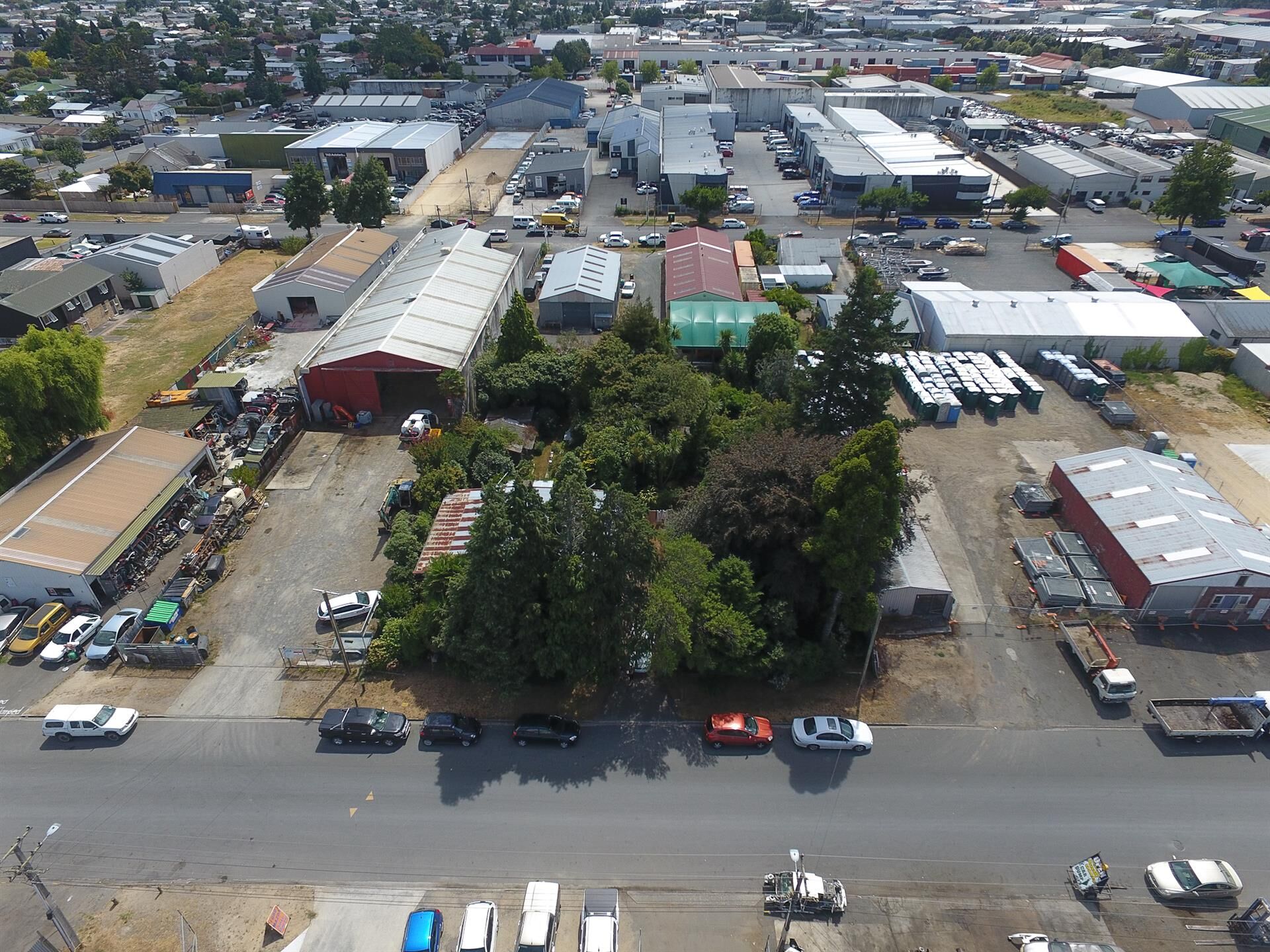 The rectangular-shaped property at 9 – 11 Woodward Street in the industrial Hamilton suburb of Frankton features 1548-square metres of flat freehold land currently sustaining a 100-square metre three-bedroom home onsite. The location is zoned industrial.
Hamilton City Council's industrial zoning for Woodward Street has been initiated to ensure that land in the precinct continues to be occupied by premises whose tenancies are of an industrial nature – rather than being located in a more suitable business or commercial destination elsewhere in the city.
The Woodward Street landholding is made up for two individual titles and is now being marketed for sale at auction at noon on April 11 through Bayleys Hamilton. Salespeople Sarah Liu and Anne-Marie Brown said it was highly likely that any potential buyer of the property would look to make a more efficient use of the site – removing the residential dwelling and the surrounding mature trees.
"It really is a 'lighthouse' property – built in the 1960s when Frankton was a residential suburb on the edge of the CBD. But as the decades have changed Hamilton's demography from a zoning perspective, the property now stands out like a beacon amongst what is now the surrounding sea of industrial and light manufacturing premises across Frankton," Ms Liu said.
"The property's regular shape and frontage directly onto Woodward Street
would lend itself to development of either one large warehouse or factory premises, or multiple terraced industrial warehousing, manufacturing, or engineering entity-tenanted units of between 100 – 200 square metres in floorplate.
"Subject to appropriate council consenting, potential buyers who have already viewed the site have told us there is the possibility of creating at a terraced tilt slab-style block of units at the rear of the site, with the potential to add further units along the front portion of the property adjacent to the driveway," she said.
"Intensification along these lines would deliver a far more efficient use of the land, and would go some way meeting strong market demand for small industrial premises in Frankton."
Ms Liu said bare and redevelopment land in Frankton had been selling for between $250 - $370 per square metre over the past 12 months – depending on the size and location of the property, and what structures were in place on the land.
She said that from a leasing perspective, warehousing and factory units in the Frankton precinct were being signed up for between $90 - $110 per square metre plus GST and outgoings.
Ms Brown added: "Based on these stat's, the Woodward Street site could be subdivided and reconfigured to either owner/occupier tenants or to investors."