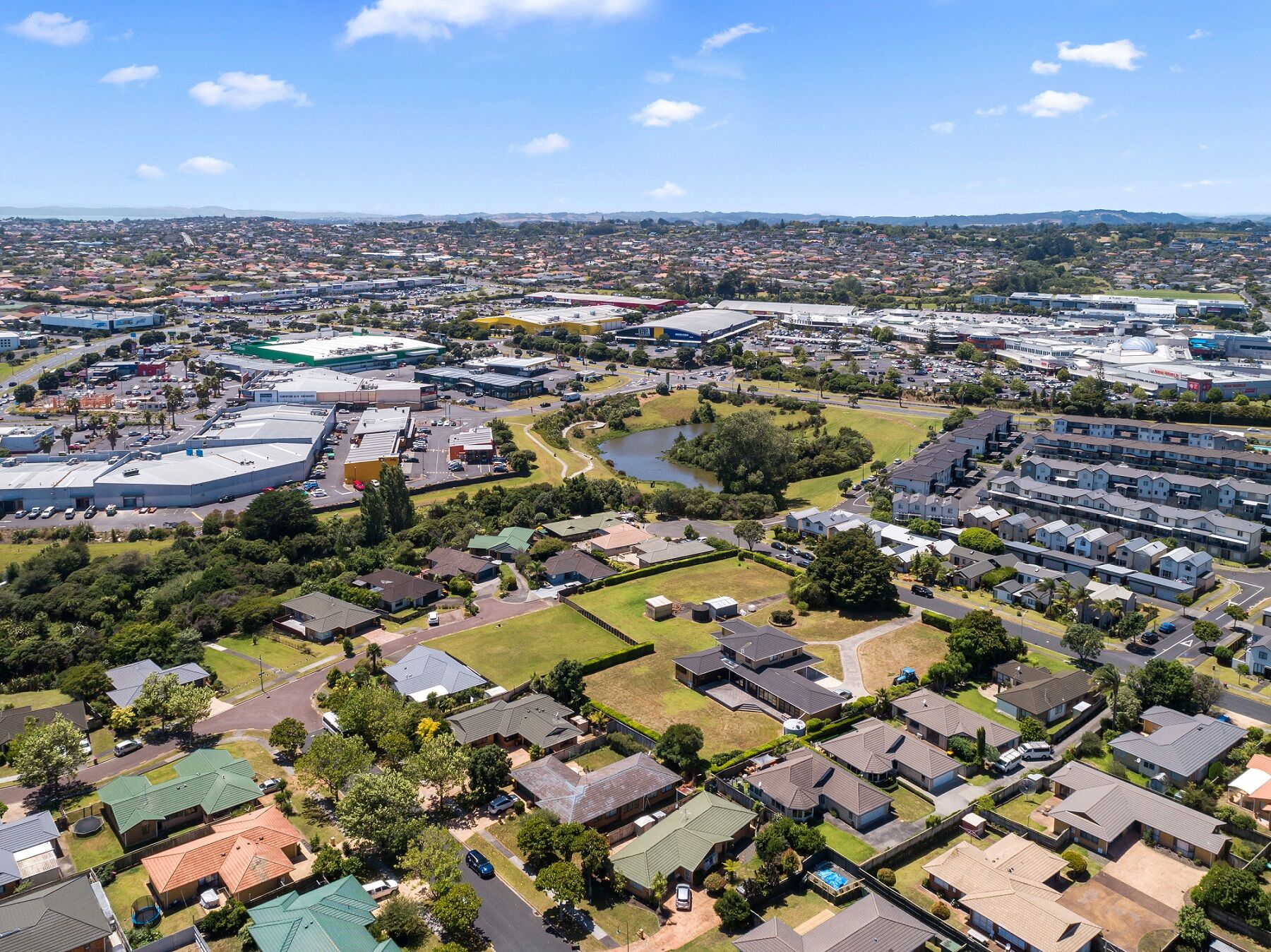 The more than 5,800-square metre landholding sits within walking distance of Botany Town Centre. It is zoned for multi-storey residential intensification in a location identified by Auckland Council for future expansion.
Any future development at the site is also poised to benefit from major transport improvements planned for the area.
The freehold property at 161 and 165 Guys Road and 15-17 Cottesmore Place, Huntington Park, Auckland, is being marketed for sale through Tony Chaudhary, Ben Bayley, Lawrence Liew and Amy Weng of Bayleys Real Estate.
Sale will be by deadline private treaty closing on Wednesday 30 March, unless the property is sold earlier.
Chaudhary said the offering consisted of some 5,823 square metres of land across four freehold titles.
"Currently housing a two-storey dwelling, the land for sale is predominantly undeveloped and is being sold with vacant possession. The attraction of this landholding for buyers is undoubtedly in its development potential.
"Positioned in an area identified for residential growth, the land is poised for intensive development. Given the rarity of land parcels of this size in Botany, developers and land-bankers are sure to sit up and take notice," said Chaudhary.
Bayley said the land for sale formed part of the Residential – Terrace House and Apartment Buildings zone under the Auckland Unitary Plan.
"Mostly reserved for areas around significant centres and public transport, this zoning provides for the greatest density, height and scale of development of all of Auckland's residential zones. It enables buildings up to five, six or seven storeys in identified areas.
"Subject to resource consent, this opens the way for development of the Huntington Park site with a substantial complex such as a multi-unit apartment or townhouse development," said Bayley.
Positioned at the northern end of Huntington Park, the site for sale sits within walking distance of Botany Town Centre and the many shops, restaurants and cinema in The Hub commercial precinct.
Liew said future residents would also benefit from its proximity to local schools such as Point View School and Botany Downs Secondary College.
"This is a highly popular residential location with great access to major transport routes. It is handy to State Highway 1 via the Highbrook Interchange, and the South Eastern Highway.
"Nearby Ti Rakau Drive forms a very busy east-west arterial route linking Botany with Pakuranga. Linked with Te Irirangi Drive, this forms a convenient alternative route to Flat Bush and Manukau," said Liew.
Weng said the area would receive a considerable boost from large-scale public transport improvements planned under the Auckland Manukau Eastern Transport Initiative (AMETI).
"With key improvements including a dedicated urban busway between Panmure, Pakuranga and Botany Town Centre, AMETI is designed to maximise reliability and minimise travel times.
"It will provide better connections within the area and to the rest of Auckland, including a Botany-to-Britomart bus/train journey time of 38 minutes, some 17 minutes quicker than current travel times.
"Auckland Transport has brought forward the project timing to deliver the full South Eastern Busway to Botany earlier than the previously planned 2028 completion," said Weng.