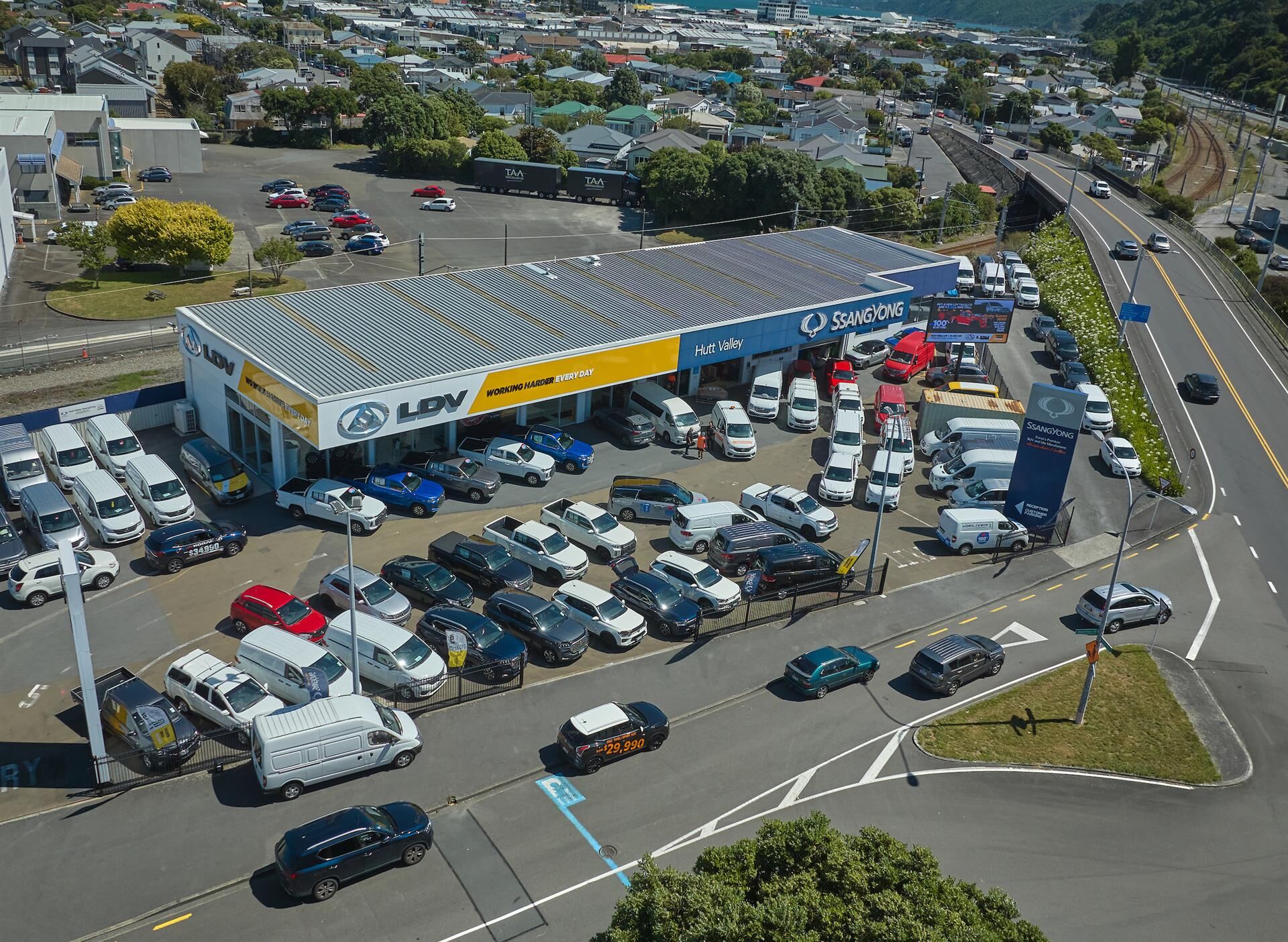 A portfolio of three auto dealership properties in Auckland, Wellington, and Christchurch has hit the market for sale as investors display increased interest in alternative property assets amid high demand for premises with a demonstrated record of profitability.
The offering comprises three standalone LDV and Ssangyong auto-businesses in the north Auckland suburb of Rosedale, Alicetown in Lower Hutt, and a six-title land parcel in Central Christchurch.
The portfolio currently generates a total annual rental income of circa $1.155 million.
Bayleys Wellington salesperson Andrew Smith says each property is positioned on a high-profile site with dual entry and provides investors with demonstrated value through the occupation of global brands.
"Ssangyong is an established South Korean motor vehicle brand worldwide, while LDV has built a reputation as one of Europe's most popular light commercial vehicle producers.
"Strong tenant covenants with built-in rental growth at each of the three locations provide an immediate return on investment, while links to key arterial routes in established commercial and industrial hubs offer upside for investors with an eye to the future."
Mr Smith is marketing the premises with Bayleys colleagues Ranjan Unka, Mark Sherlock and Ryan Kerr.
The properties are offered for sale by tender as a portfolio of three, closing at 4:00 pm on Thursday, 23rd March 2023 (unless sold prior).
The largest offering by land size is located at 281 and 289 Albany Highway and occupies 3,693sqm (more or less) of Business – Light Industrial zoned land with extensive frontage to critical arterial Albany Highway.
Mr Unka says the location features excellent exposure to high volumes of passing vehicle traffic, and motorway links via Constellation Drive and the extended northern motorway.
"Spanning 1,144sqm (more or less), the north-facing industrial premises features an extensive mix of showroom, office and workshop facilities currently operating as the North Shore Ssangyong dealership.
"The established motor vehicle brand fully occupies the modern premises generating a net annual income of $420,000 plus GST and outgoings from a five-year lease to November 2026.
"The lease provides for two further five-year renewals and market rent reviews every three years," Mr Unka says.
Representing the portfolio's Lower North Island interests, the premises at 2 Wakefield Street is set on a prime 2,778sqm (more or less) site on the corner with busy Hutt Road.
"The Lower Hutt branch is a first-class property in a high-profile location with extensive street frontage and accessibility to Wellington's motorway network," says Mr Sherlock.
"The dealership comprises a high-quality standalone building of 966sqm (more or less), which is modern and well-presented with a vehicle trade showroom, workshop, office and extensive sealed yard for vehicle manoeuvrability and trade activities.
"The premises also features a five-year lease with the right of renewal to LDV and Ssangyong, which generates an income of $335,500 per annum on a net lease with three percent annual rental growth."
In addition to the Wellington and Auckland properties, the location in Christchurch comprises 4,270sqm (more or less), including a 960sqm (more or less) unit entitlement at 30 Manchester Street, 12-20 Eaton Place and 15A and 15B Mortimer Place.
Mr Kerr says the primary premises at 30 Manchester Street totals 1,260sqm (more or less), comprising an architecturally designed showroom and offices set over two levels.
"Directly across the street at 12-20 Eaton Place and 15A and 15B Mortimer Place, proximate to Christchurch's 'Golden Mile' Moorehouse Avenue, four additional titles totalling 1,688sqm (more or less) are utilised as supplementary vehicle storage and are also included in the sale.
"Vehicle Logistics Christchurch, trading as the city's LDV and Ssangyong dealerships occupy the premises with a five-year lease to March 2028 plus five, five-year rights of renewal," he says.
The lease generates a net annual income of $399,250 plus GST and provides for fixed annual increases of three percent and market reviews at each renewal date.
Of the opportunity, Mr Smith notes that the LDV and Ssangyong vehicle brands are relatively new in New Zealand, providing potential for growth as they become more established on the market amid growing demand for affordable utility vehicles.
"Investors are increasingly looking to diversify portfolios across multiple asset classes and locations, which has the upside of reducing risk by spreading interests across strategic, high-growth locations.
"This dealership portfolio hits the mark here. The unique combination of accessible, substantial land sites featuring modern premises in key growth nodes, and a proven record of income performance, will give investors a head start as the market rebounds following post-pandemic recalibration," Mr Smith says.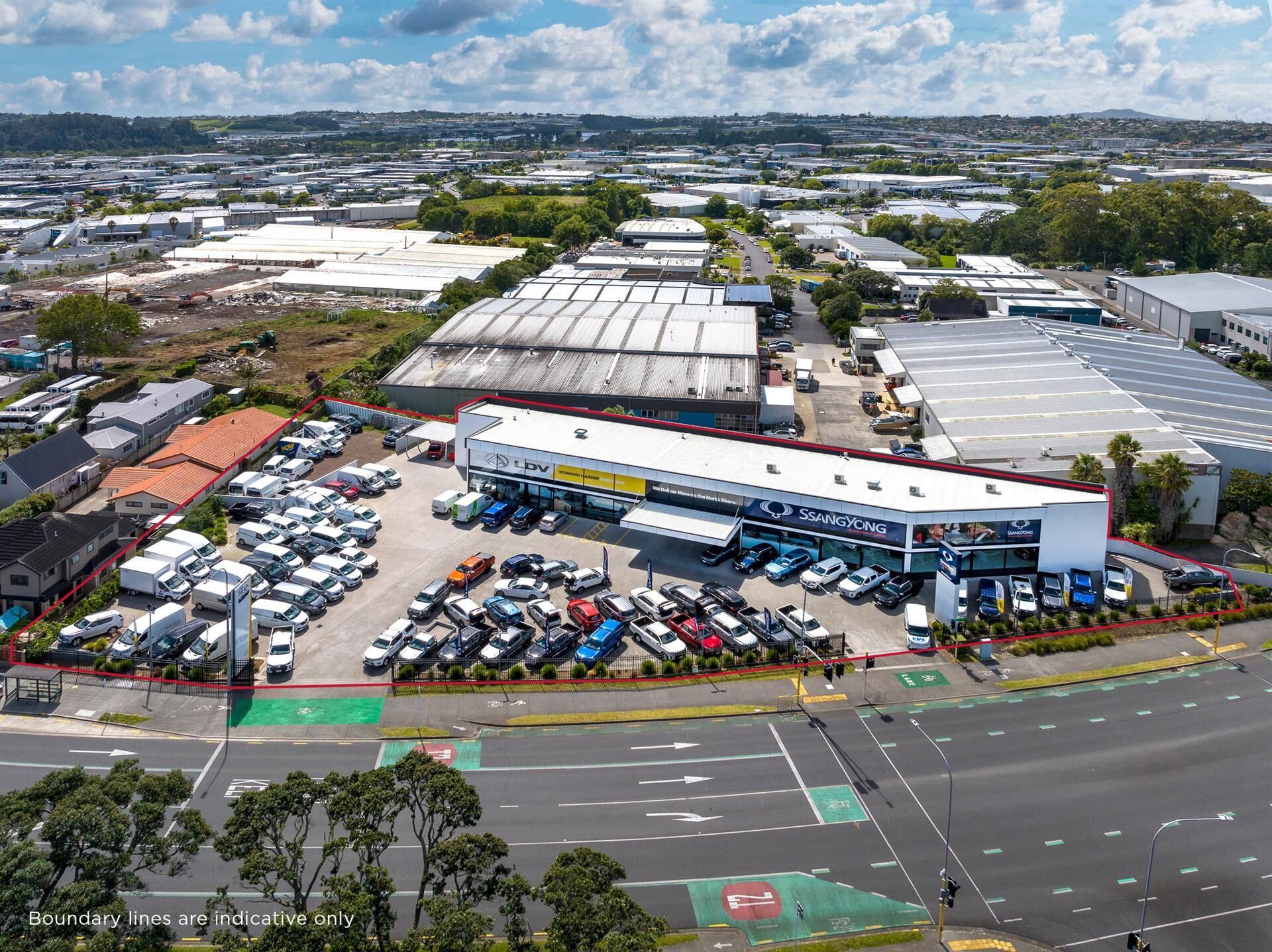 281 and 289 Albany Highway, Rosdale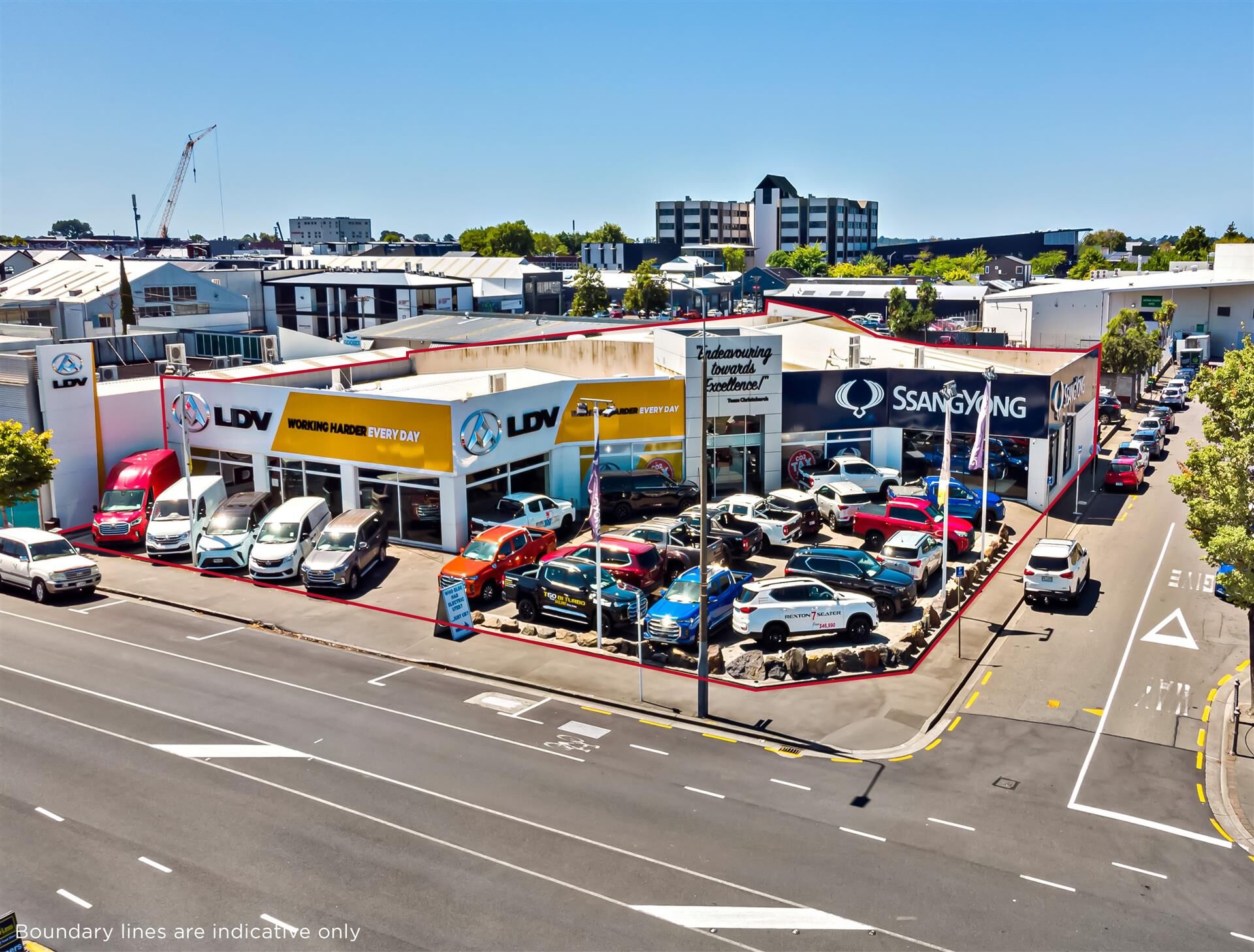 30 Manchester Street, 12-20 Eaton Place and 15A and 15B Mortimer Place, Christchurch Central City