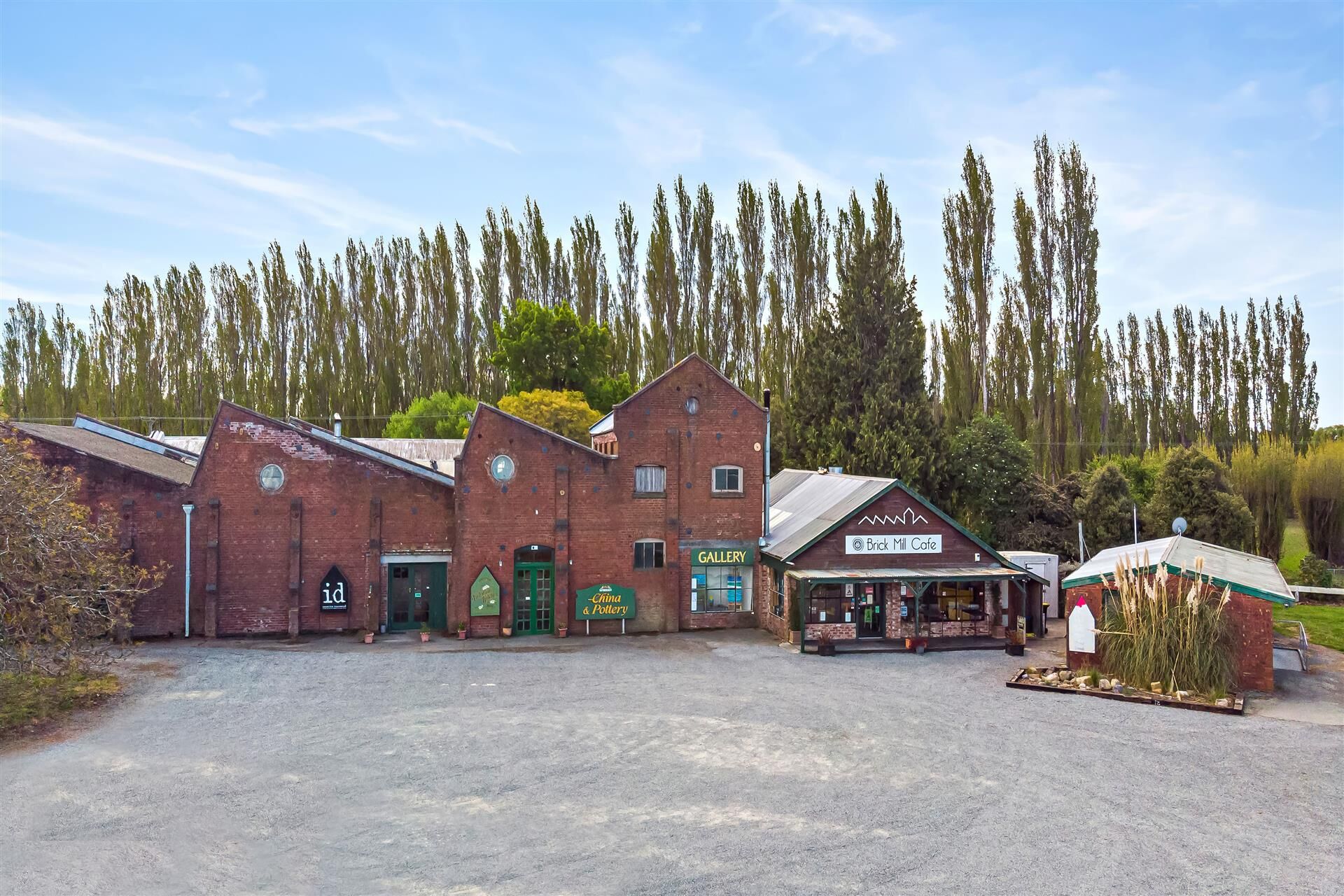 A collection of mixed-use buildings on two prominent North Canterbury sites, including the historic brickworks and twine factory have been placed on the market for sale, offering a new owner the chance to capitalise on strong regional growth.
The Mill, at 1467-1473 Main North Road, on State Highway 1 just north of Waikuku comprises 15,145sq m (more or less) held in two freehold titles and buildings suitable for retail, industrial and residential use totalling 2,500sqm (more or less).
Bayleys Canterbury salesperson Terry Connolly says the sheer size and scope, in addition to the historical element to the property lends itself naturally for development as a hospitality premises, business/retail centre, or tourist attraction.
"As Christchurch city's metropolitan urban boundary continues to expand north, so too have commercial and industrial activities which provide services to the wider residential catchments of Waikuku Beach, Pegasus, Kaiapoi, Rangiora, Woodend and Ohoka.
"These are some of the fastest-growing regions in the country whose populations are expected to rise significantly with continued migration out of Christchurch and into the North Canterbury region - begetting opportunities for commercial occupiers in the locale.
"For retailers, the return of international tourism has contributed to an increase in patronage and spend with September quarter domestic spend up nearly 34 percent on pre-pandemic levels. In addition to this, residential development continues to attract a growing population in need of goods, services and entertainment venues."
Terry Connolly is marketing the Main North Road property for sale by negotiation.
Featuring mixed-use building over two landholdings, the property encompasses commercial/industrial buildings with character brick features and gabled roofing, separated from a residential dwelling by a right of way.
The commercial/industrial site features 15,145sqm (more or less) of land zoned Large Lot Residential within the Proposed Waimakariri District Plan, with commercial use as a permitted activity.
This complex, includes a three-bedroom dwelling, providing the new owner with an opportunity to live-in or rent out the home which is well-situated facing north on a substantial, fully-fenced lawn.
In total there is car parking for 30 vehicles plus the commercial buildings feature yard space yard, substantial power supply and easy access with a rear garden.
"Originally built in the 1870s, industrial buildings comprising 'The Mill' were once the largest twine factory of its kind in the world. Most recently the premises has been utilised as an antique store, artist's studio, pottery workshop and café – providing the new owner with a successful blueprint for commercial activities.
"Alternatively, the premises could be developed as a commercial hub similar to developments in nearby Pegasus which has shed its rural reputation and become a foremost hospitality destination and hive of commercial activity.
"The region has benefitted substantially from the $290 million Christchurch Northern Corridor roading infrastructure project, which delivers quicker access to the north Canterbury region from Christchurch and continues to provide further scope for residential activity in the region."
Mr Connolly says although the premises will be sold with vacant possession, rental projections forecast the fully leased complex could deliver a potential net income of $200,000 per annum, with the flexible element of the property providing a range of investors and owner-occupiers with an opportunity to develop the large landholding to suit demand.
"Unique architectural elements and the rich history of the property presents further upside, with a new owner positioned to benefit substantially by giving this iconic north Canterbury property a new lease on life," he says.
Click here for more information on the listing.