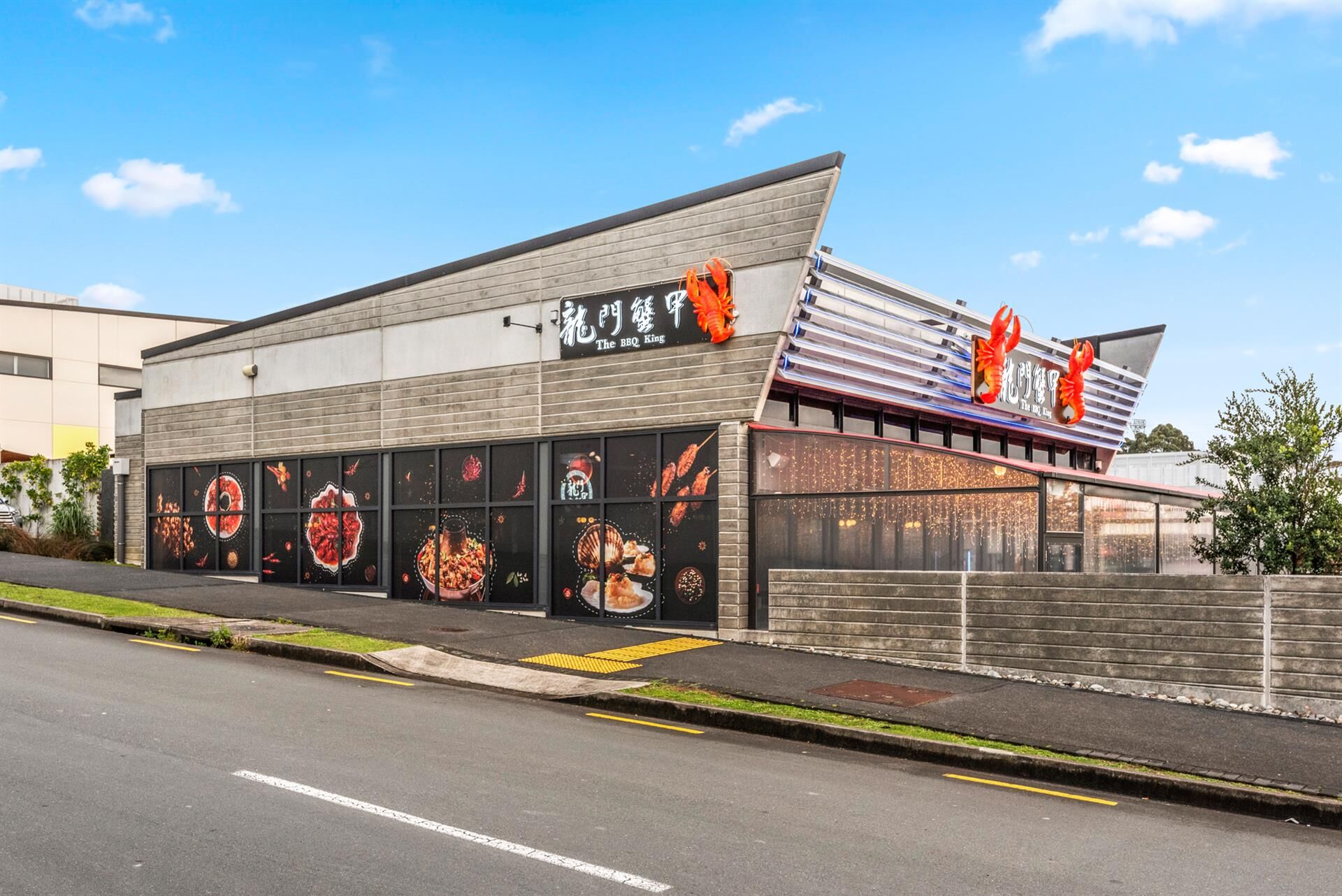 Over two thirds of the offerings at Bayleys' latest Total Property auction in Auckland have so far sold.
A total of 11 out of 16 mostly smaller commercial and industrial property offerings sold under the hammer or shortly after the auction. "This in a line with an overall clearance rate of around 70 per cent for commercial properties put up for auction in Auckland so far this year," says Bayleys senior commercial auctioneer Richard Valintine.
Further south, Bayleys had another 100 per cent clearance at its Wellington Total Property auction, taking the number of properties sold by auction over the past 12 months in the Capital to 47 out of 48 offerings. All three properties up for sale in Tauranga also sold.
"This shows that auctions still provide a very effective method of sale in what is generally accepted to be a more challenging market than last year, particularly in Auckland," says Valintine. "Less good quality investment properties being offered for auction has been a handbrake on the Auckland market this year."
Two of the Auckland properties went up for auction with a declared reserve price after their owners accepted pre auction offers which then became the starting point for bidding. Bidding commenced at $2.2 million for a 340 sq m two-level building on a 1006 sq m site zoned Neighbourhood Centre at 14 Papakura-Clevedon Rd in Clevedon Village.
Other bidders then joined in the action and a series of mostly $5000 increases pushed the sale price up a further $120,000 before the hammer finally came down at $2.32 million. The property which has a liquor store and a dairy with upstairs residential accommodation as tenants was sold a 5.33% yield by Tony Chaudhary and Janak Darji of Bayleys South Auckland.
Also selling, at its declared reserve of $550,000 after the auction was brought forward, was a vacant 108m² warehouse unit plus three car parks in the Rosebank Rd industrial precinct at 3A Fremlin Place, Avondale. It was marketed by Mark Preston and Rick Kermode.
Other properties to sell at Total Property auctions around the North Island were:
**199 Rodney Road, Wellsford: **Single-level retail premises on 233sqm Town Centre zoned site on State Highway 1 with new six-year lease to NZ Post and Kiwibank sold for $422,500 at a 7.57% yield. (Janak Darji, Tony Chaudhary, Bayleys Auckland; Henry Napier, Bayleys Orewa)
**Unit J, 1 Polarity Rise, Silverdale: **65sqm retail unit in the town centre sold for $485,000 at a 5.53% yield. Leased to The Lavender Lounge for six years from October 2018. (Ranjan Unka, Steven Liu, Eddie Zhong, Bayleys North Shore)
**Unit 14, 25 Corban Avenue, Albany (pictured): **296sqm refurbished and upgraded licensed Chinese restaurant with in The Foundation retail complex sold for $2,100,000 at a 5.71% yield. Six-year lease from April 2019 plus six-year right of renewal. (Millie Liang, Bayleys Auckland; Eddie Zhong, Terry Kim, Bayleys North Shore; Tony Chaudhary, Bayleys South Auckland)
**Unit 1F, 192 Universal Drive, Henderson: **472sqm recently refurbished upper level unit in the Lincoln North Shopping Centre sold for $1,820,000 at a 7.7% yield. Leased with billboard signage for eight years from June 2019 plus 2x6yrRoR to Snap Fitness. (Nicolas Ching, Jarrod Qin, Bayleys Auckland)
**92 Manukau Road, Epsom: **390sqm Mixed Use zoned development site with resource consent for a five-storey building with ground floor commercial premises and 11 apartments on the level above sold with vacant possession post auction for in excess of its pass in price of $1,450,000. (Oscar Kuang, James Chan, Owen Ding, Bayleys Auckland)
**Unit E, 691 Manukau Road, Royal Oak: *41sqm unit at the entrance to Royal Oak Mall sold for $330,000 at a 6.82% yield. Leased to mobile accessories and repairs business for four-years from March 2018 plus 1x4yrRoR.(Owen Ding, James Chan, Matt Lee, Bayleys Auckland)*
**Unit R, 691 Manukau Road, Royal Oak: **56sqm unit at the entrance to Royal Oak Mall sold for $450,000 at a 7.21% yield. Café has four-year lease from 2017 plus 1x4yrRoR. (Owen Ding, James Chan, Matt Lee, Bayleys Auckland)
**Unit R, 35 St Johns Road, Meadowbank: **78sqm vacant retail space split into two tenancies at the main entrance of the Meadowbank Shopping Centre sold for $305,000. (Jarrod Qin, Nicolas Ching, Bayleys Auckland)
**44-46 Mayfair Place, Glen Innes: **205sqm two-level premises on 142sqm Town Centre zoned site, with two tenants in occupation since the early 2000s, sold for $438,000. Ground floor gift shop and upstairs tenancy occupied by the Glen Innes Business Association generating gross income of $24,824pa. (Amy Weng, Janak Darji, Tony Chaudhary, Bayleys South Auckland)
WAIKATO/BAY OF PLENTY
**209 Valley Road, Mount Maunganui: **Recently refurbished Bluewave Motel, on 1,561sqm Suburban Residential zoned corner site plus four-bedroom manager's house, sold as a going concern for $3,120,000. 375sqm motel comprises seven one-bedroom units; five deluxe suites and two budget rooms plus 105sqm basement and 100sqm of amenities. (Jan Hodges, Brendon Bradley, Bayleys Tauranga)
**53 The Strand, Tauranga Central: **Refurbished 264sqm two-level premises housing Brooklyn restaurant and bar, with lease to 2028, on 134 sq m site sold for $1,605,000 at a 4.7% yield. Constructed in the 1950s, Anderson's Building was refurbished and strengthened to 71% of NBS in 2017. (Lloyd Davidson, Bayleys Tauranga)
**157 Domain Road, Papamoa: **600sqm commercial premises occupied by Waipuna Hospice on 6,526sqm industrial site with 75m frontage and anterior car parking sold for $2,310,000. (James Ross, Bayleys Tauranga)
**90 Duke Street, Frankton, Hamilton: **558sqm industrial premises built in 2017 on 1,545sqm site sold with vacant possession for $1,385,000. High-spec offices plus 5.8m warehouse with four 6m-wide roller doors plus concrete yard. (Rebecca Bruce, Jordan Metcalfe, Bayleys Hamilton)
LOWER NORTH ISLAND
**256 Devon Street East, New Plymouth: **370sqm commercial premises on 472sqm site with A-grade seismic assessment sold for $1,420,000 at a 5.99% yield. Leased to data centre Our Cloud for six years from February 2019 plus 2x6yrRoR t(Iain Taylor, Alan Johnston, Bayleys Taranaki)
**2 Vogel Street, Naenae, Wellington: **936sqm commercial premises on 1,459sqm site with seismic assessment of 68% of NBS, sold for $2,030,000 at a 6.88% yield. Leased to the Ministry of Social Development since 2005 with current lease expiring February 2029. Tenant has undertaken fitout upgrades including lighting and air-conditioning. (Johnny Curtis, Ed Donald, Bayleys Wellington)
**75 Wallace Street, Mount Cook, Wellington: **229sqm mixed use premises, on 195sqm Inner Residential zoned site, sold for $950,000 at a 6.97% yield. 109sqm café on ground floor with 60sqm courtyard is leased for three years from February 2019 plus 3x3yrRoR. 120sqm four bedroom flat above is leased to February 2020. (Grant Young, Bayleys Wellington)