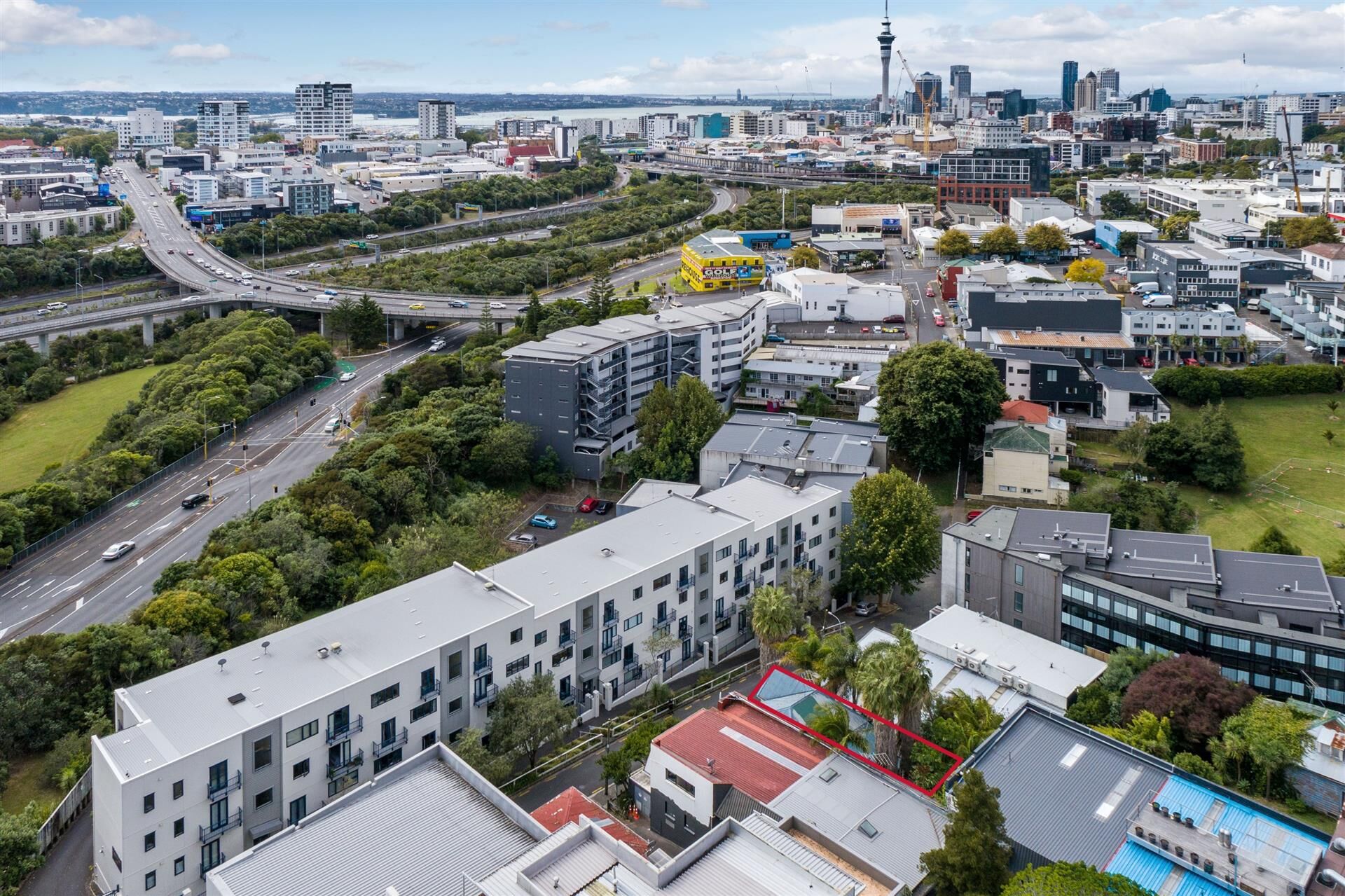 The nearly 290-square metre freehold site for sale just south of Auckland's CBD in Eden Terrace lies in the heart of an area, which has been transformed by commercial and residential developments in recent years.
The property at 28 Fleet Street sits within the city's intensive Mixed Use zone with a higher-than-usual allowable building height of 21 metres.
The privately tenanted existing home generates annual rental income of approximately $37,440.
Bayleys salesperson Dean Budd said this would represent useful holding income for a new owner considering the site's future.
"Underdeveloped sites withholding income in this developer-friendly commercial and residential hotspot are tightly held and hotly sought after for good reason.
"The Fleet Street property is already fully consented for a seven-storey development with 13 apartments.
"Resource consent is also in place for an alternative 19-apartment project, with documentation for the building consent ready to go.
"Concept images are available to buyers. With considerable investigation, planning and paperwork already completed, this presents a manageable and affordable boutique development opportunity in a proven location," said Budd.
The property at 28 Fleet Street, Eden Terrace, Auckland, is being marketed for sale through Budd and colleagues Phil Haydock and James Were of Bayleys Auckland Central.
Sale is by way of a tender closing on Wednesday 27 April, unless sold prior.
Haydock said the offering consisted of an approximately 289-square metre freehold site with a circa 132-square metre three-bedroom villa and two car parks.
"Currently tenanted until mid-2022, there's a near-term opportunity to renovate, reside or capitalise on the location and use the house as business premises with a generous downstairs storage area.
"But the overwhelming value of this site in the longer term lies in its potential for bigger things.
"The Business – Mixed Use zoning under Auckland's unitary plan is a catalyst that has driven new development and intensification in this area. Permitted activities range from residential and offices, to retail, food and beverage and healthcare," Haydock said.
The Fleet Street property enjoys the added benefit of a 21-metre building height allowance, higher than the usual 16-metres plus 2-metres for roof form, making it possible to achieve seven levels on the site.
"Thanks to its favourable zoning and proximity to the CBD, universities, motorway interchanges, public transport links and a wide range of amenities, this part of the city fringe has been a hive of growth.
"The City Rail Link, when it opens in 2024, will deliver a step change in rail capacity and better connections with the CBD and wider region. Just a few hundred metres from what will be a revamped Mt Eden Station, future residents of the Fleet Street site will be well-positioned to reap the benefits," said Haydock.
Click here for more information on the listing.