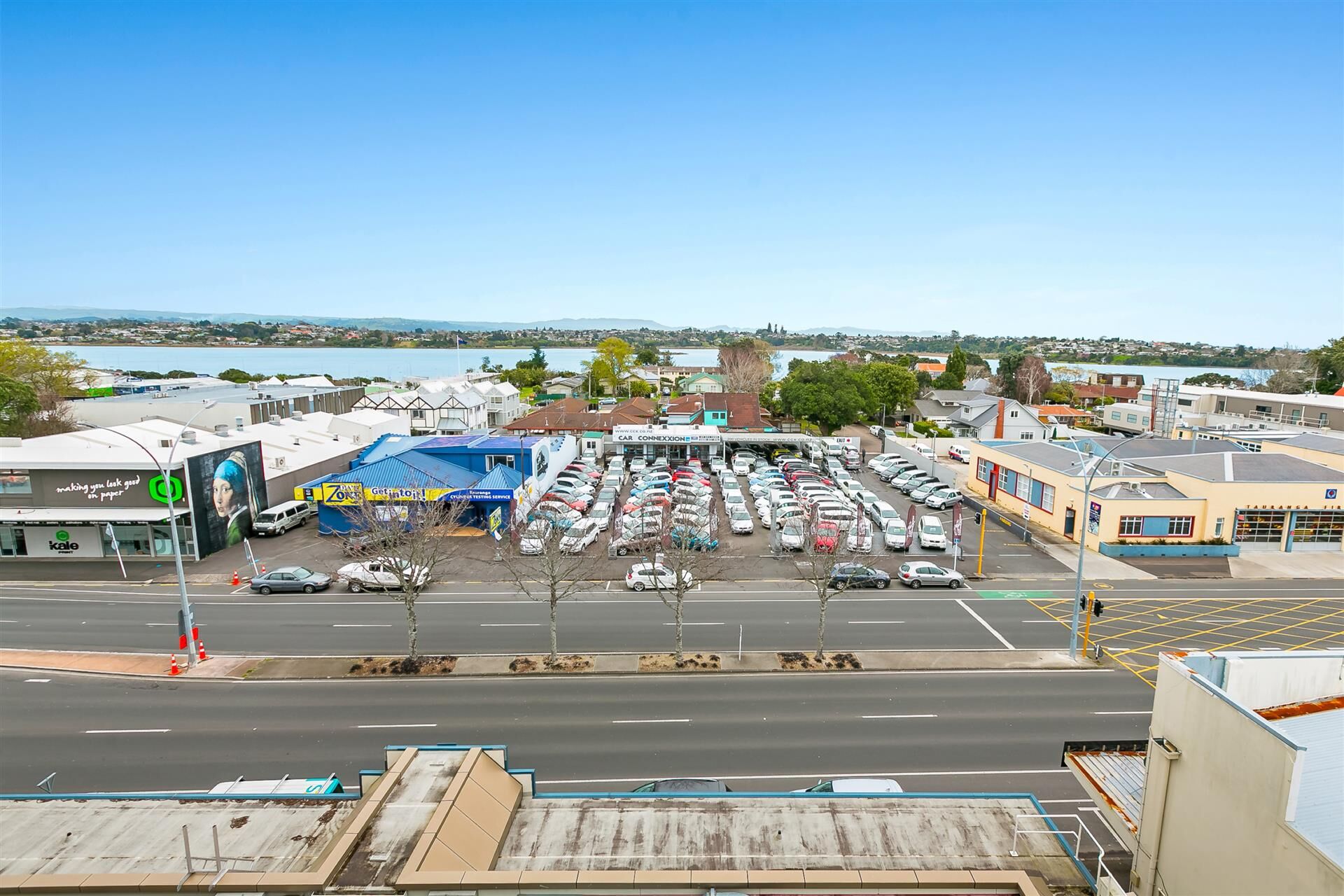 The more than 2,000-square metre site with high-profile frontage to Tauranga's "Golden Mile" on Cameron Road, lies close to several large-scale developments amid the ongoing revitalisation of the CBD.
The property is partially leased to Dive Zone, a leading regional supplier of diving equipment as well as training, trips and holidays. The centre is run by a team of dive professionals boasting more than 10,000 dives and close to 2,000 certified students between them.
Dive Zone have a lease in place that runs through to the end of 2023.
The remainder of the landholding, at 199-207 Cameron Road, was the home of Car Connexion, a used car dealer that lays claim to having sold more than 20,000 cars. This business is now in the process of relocating to another site.
Lloyd Davidson of Bayleys Tauranga said the Cameron Road property's location and development-friendly zoning meant its future value was underpinned by its potential for substantial redevelopment.
"This is a prime CBD location with future opportunities supported by the city's growing population and fast-rising education and service sectors.
"Potential developers will see an array of possibilities, ranging from a mixed-use commercial/apartment project to an office or retail complex, or a high-quality hotel or student accommodation," Davidson said.
The property at 199, 207 and 213 Cameron Road, Tauranga, is being marketed for sale by Davidson along with Rory Brown of Bayleys Tauranga.
Sale is by deadline private treaty closing on Thursday 25 August.
The offering consists of an approximately 2,192-square metre site in three fee-simple titles, containing buildings of some 516 square metres.
It forms part of the City Centre zone under the Tauranga City Plan, which seeks to enhance the area's role as the city's principal retail, commercial, civic, entertainment and cultural centre.
Brown said this zone enabled a wide variety of land-use activities, while supporting the development and use of public spaces and pedestrian amenities.
"The site for sale has enormous future potential under the city plan for multi-level redevelopment of up to 19 metres. Its regular, rectangular shape and flat contour, along with approximately 60 metres of frontage to Tauranga's 'Golden Mile' and rear access from Williams Street, will add further to its appeal for developers.
"The existing tenancy provides a buyer with an opportunity to plan for a future development while still enjoying a holding income," said Brown.
The Cameron Road property on one of the main arterial routes into and out of the city lies close to the Waikato University Campus and other prominent businesses.
"This location provides a commanding street presence in an area that sees approximately 22,000 vehicle movements daily.
"It is surrounded by vital amenities such as banks, shopping, car parking and public transport, with the Tauranga bus hub on Wharf Street being within a five-minute walk," Brown said.
Click here for more information on the listing.