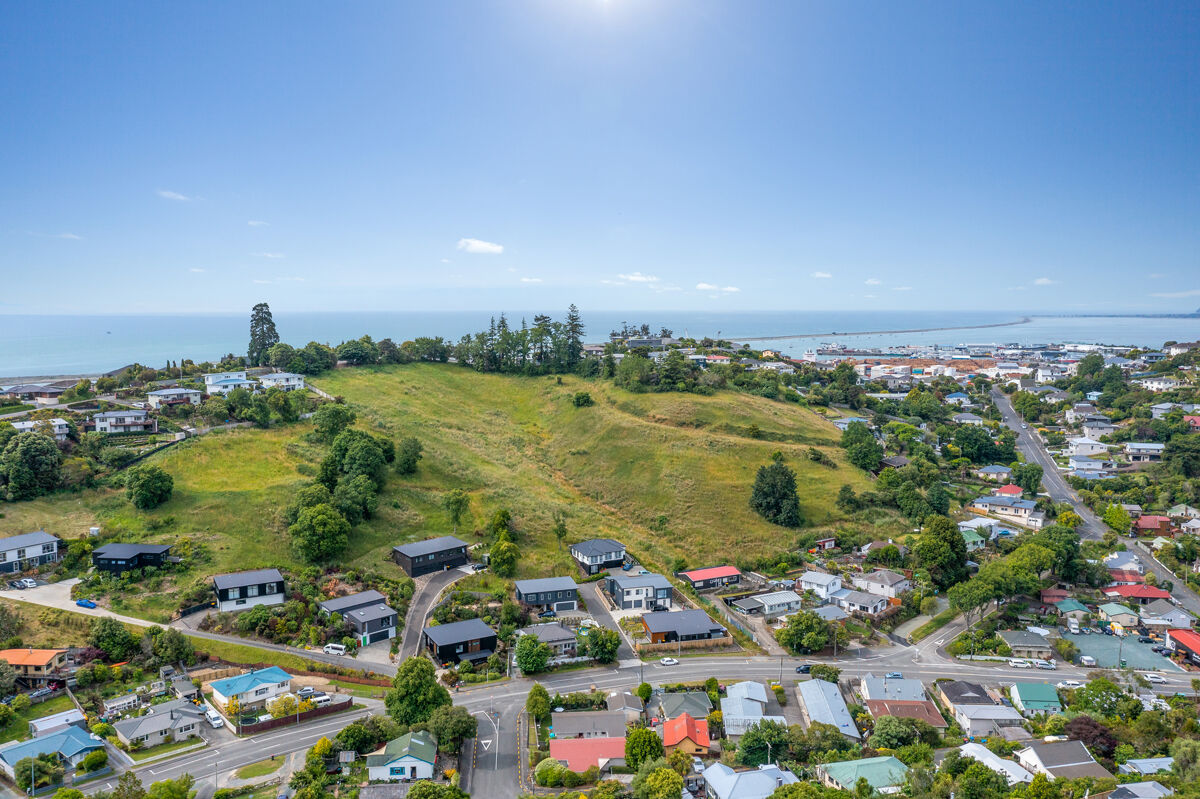 The elevated site in Lucas Terrace, comprising of two adjoining titles and legally notated as 27 Britannia Heights and 104 Washington Road, is in the suburb of Stepneyville just west of the city.
Resource Consent has been obtained for a 34-lot residential subdivision, with associated stormwater handling and earthworks consents also notified and granted.
A geotechnical assessment report was completed in April 2018, and includes site investigation, slope stability analysis, and earthworks consent conditions and recommendations.
Gill Ireland and Michelle Sowman of Bayleys Nelson are marketing the Lucas Terrace Subdivision by deadline sale (unless sold prior) closing Friday 17th March 2023.
Describing the subdivision opportunity as "very workable" for a local or out-of-region developer, Ireland says the land is distinctive for its inner-city location with nothing else of this scale available so close to the city.
"Nelson city is geographically-constrained and there are extremely limited pockets of undeveloped land remaining near the CBD.
"This offering, with consents in place and with minimal tree/bush coverage on the site to clear for development, presents a 'good-to-go' opportunity for an astute developer."
Ireland says the only other developable land opportunities close to the city currently, are at Atawhai north of the city, or Bishopdale, to the south.
"The elevated Lucas Terrace Subdivision will allow for good-sized homes on decent sections with most having views back across the city which distinguishes the project from those in some other Nelson-Tasman suburbs, like Richmond, where we're seeing higher intensification on very flat land."
Irelands says with the CBD within easy walking distance, a Countdown supermarket around 1.2km away, Tahunanui Beach plus playgrounds and sports fields just over the hill, and schooling across all levels nearby, the subdivision will appeal to families.
"Notable for its lifestyle benefits, incredible scenery and beaches, and mostly favourable climate, the Nelson region is perceived as being family-friendly and this subdivision offers a prime opportunity for a developer to increase housing stock to service the growing population."
Post-pandemic, Ireland says the region's fundamentals are underscored by a resilient primary sector, and a growing knowledge and innovation sector.
"The Nelson regional economy is still performing well and the enquiry Bayleys is fielding is evidence that people are actively looking to move to Nelson, and there's a shortage of rental property," she says.
"Spring boarding off the lifestyle advantages offered by the region, there are some really progressive entities and businesses shining a spotlight on the city and there are strong employment prospects.
"Along with a well-performing primary sector represented by horticulture, fisheries and forestry, there's a burgeoning knowledge and innovation economy, and significant investment by intergenerational iwi group Wakatū Incorporation."
Scientific research spearheaded by the city's renowned Cawthron Institute currently includes exciting initiatives around marine bioactives and the broader marine or 'blue economy', while the information technology sector is also thriving in Nelson.
"This is best illustrated by creative video technology company Shuttlerock having its global head office in Nelson," says Ireland.
"Shuttlerock works with some of the world's leading consumer brands like L'Oréal, ASICS, Unilever and Coca‑Cola, and produces and optimises video marketing for social platforms including Facebook, Instagram, Google, YouTube, Pinterest, TikTok, Hulu, and Twitter.
"The pandemic showed people that they can effectively work remotely from anywhere in the world and Nelson has attracted a new wave of talent as a result."