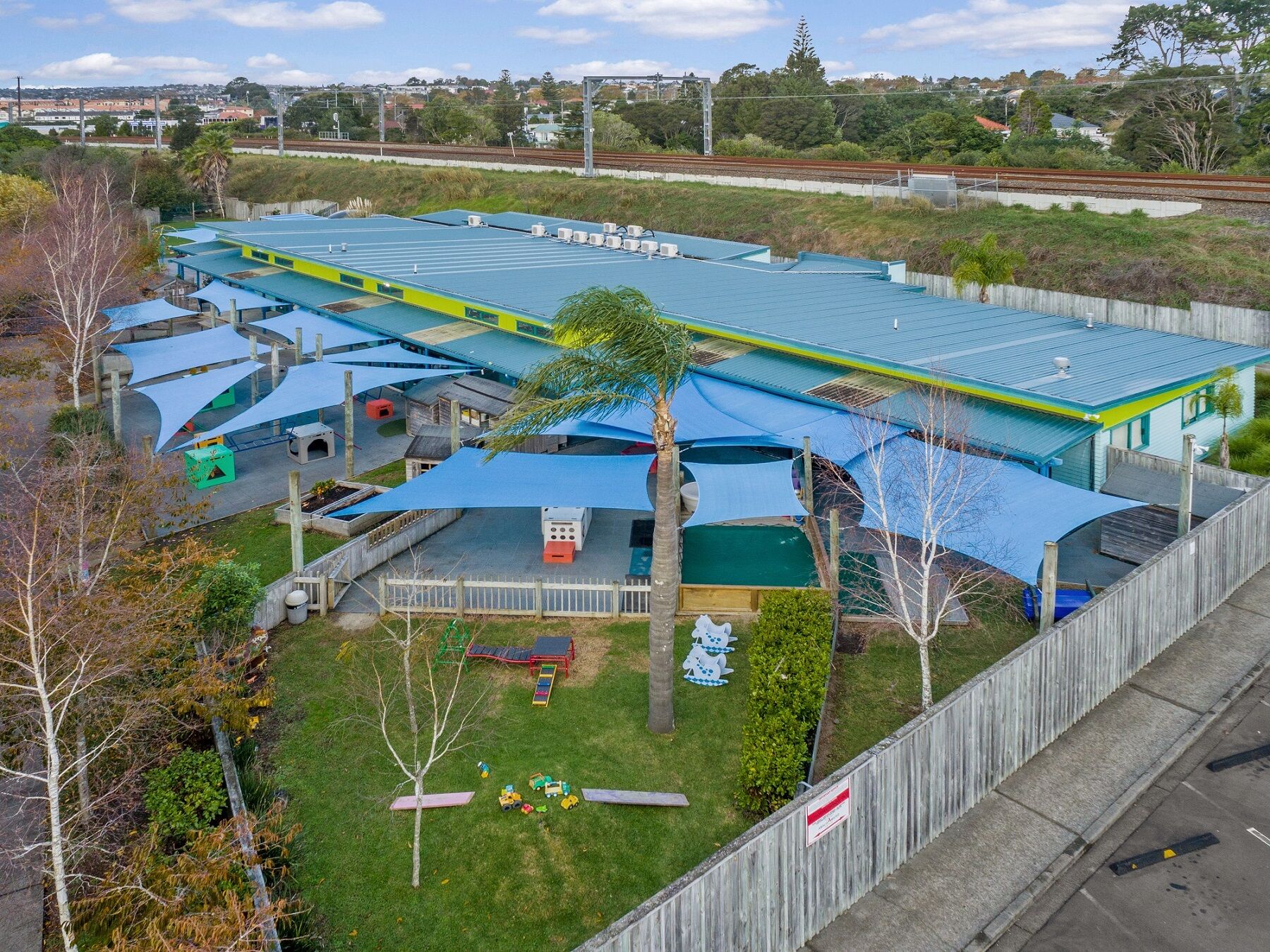 The more than 5,000-square metre freehold site near the centre of fast-growing New Lynn is home to a purpose-built early childhood education facility currently owned and run by a private operator of 20 years experience.
Licensed for 130 children and potentially up to 150, Angels Childcare New Lynn has now been put on the market with vacant possession or with a flexible settlement arrangement by agreement.
The single-storey, approximately 710-square metre facility on Arawa Street is well equipped for pre-school children of all ages and features high-quality design inside and out.
However, the site is considered significantly underutilised given its position in an area targeted by city planners for housing intensification, says Bayleys International Sales director James Chan.
"Designed to boost housing supply in strategic growth locations, the site's Residential – Terrace Housing and Apartment Building zoning under Auckland's unitary plan enables more intensive development than before."
The property at 32 Arawa Street, New Lynn, Auckland, is being marketed for sale by James Chan and Bayleys colleagues Owen Ding and Karen Yung as sole agents. Sale will be by international tender closing on Thursday 21st July, unless the site is sold earlier.
Ding said the property would appeal to add-value investors, developers, land bankers and/or future owner-occupiers looking to position themselves in fast-growing New Lynn.
"There is the possibility for a buyer to negotiate a flexible settlement arrangement with the current childcare owner-occupier, with the projected holding income of approximately $300,000 plus GST per annum."
"The centre is beautifully designed with climate-controlled classrooms tailored to suit different age groups, and a commercial kitchen to provide nutritional meals."
"There is plenty of space for children to explore outside, with playgrounds equipped with high-quality climbing equipment and extensive shading," said Ding.
The centre is supported by 32 on-site car parks for staff, parents, and caregivers.
Yung said future uses of the site would be supported by its strategic location in a city growth hub.
"A few hundred metres from Arawa Street, central New Lynn is one of just a handful of Metropolitan Centres identified for some of the most intensive development possible under the unitary plan."
"The surrounding area is seeing significant population growth. Five minutes from the site for sale, more than 2,000 homes are being created as part of the West Edge master-planned housing project on the old Crown Lynn pottery and brick-making site."
"Future residents of any development at the Arawa Street site will benefit from its proximity to New Lynn's town centre, including the more than 130-store LynnMall Shopping Centre and bulk retailers such as Bunnings, Mitre 10 and The Warehouse," Yung said.
The site is within easy walking distance of the upgraded New Lynn train station, which will offer better travel times to and from the city centre with the completion of the City Rail Link. It sits about 10 minutes' drive from the motorway network and 20 minutes from Auckland's CBD.